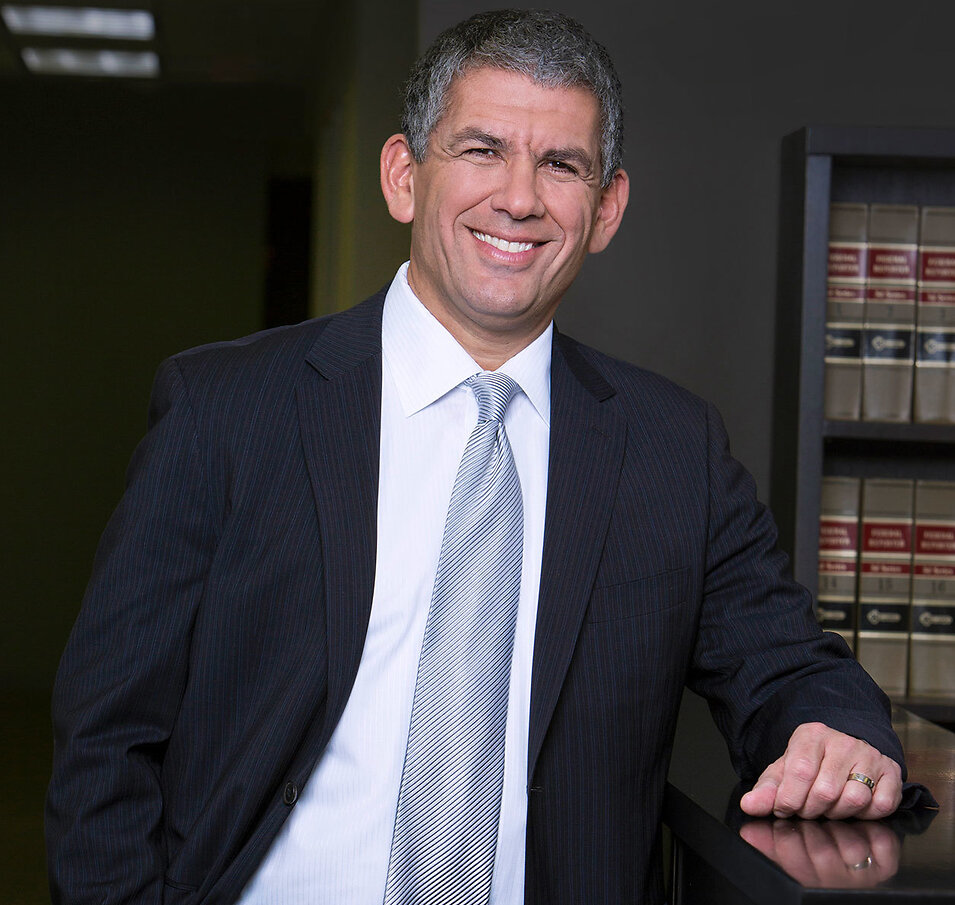 Samuel H. Rudman
Partner
Email
PDF
Many CEOs and CFOs have told me that my law firm's very existence serves as a deterrent against corporate fraud. If that's not validation of what we do, I don't know what is.
Overview
Samuel Rudman is a founding member of Robbins Geller Rudman & Dowd LLP, a member of the Management Committee, and manages the Firm's New York offices. His 26-year securities practice focuses on recognizing and investigating securities fraud, and initiating securities and shareholder class actions to vindicate shareholder rights and recover shareholder losses. Sam is also part of the Firm's SPAC Task Force, which is dedicated to rooting out and prosecuting fraud on behalf of injured investors in special purpose acquisition companies. A former attorney with the U.S. Securities and Exchange Commission, Sam has recovered hundreds of millions of dollars for shareholders, including a $200 million recovery in Motorola, a $129 million recovery in Doral Financial, an $85 million recovery in Blackstone, a $74 million recovery in First BanCorp, a $65 million recovery in Forest Labs, a $62.5 million recovery in SQM, a $50 million recovery in TD Banknorth, a $48 million recovery in CVS Caremark, a $34.5 million recovery in L-3 Communications Holdings, a $32.8 million recovery in Snap, Inc., and a $18.5 million recovery in Deutsche Bank.
In the TD Banknorth litigation, the court appointed Sam and the Firm to be lead counsel for the plaintiff class only after rejecting as "wholly inadequate" the settlement negotiated for the class by another law firm. When the Firm later achieved a $50 million recovery for the class, the court stated: "This is one of the cases – there's probably been a half a dozen since I've been a judge that I handled which have – really through the sheer diligence and effort of plaintiffs' counsel – resulted in substantial awards for plaintiffs, after overcoming serious procedural and other barriers. . . . [I]t appears plainly from the papers that you and your co-counsel have diligently, and at great personal expense and through the devotion of many thousands of hours of your time, prosecuted this case to a successful conclusion." The court also credited the Firm with raising the inadequacy of the initial settlement.
Sam is an active speaker on securities law matters. He has spoken at programs sponsored by the Practicing Law Institute, including: Securities Litigation & Enforcement Institute and Response to Ponzi and Other Schemes: Alternative Investment Funds under Scrutiny. He has also spoken at the D&O Symposium organized by the Professional Liability Underwriting Society. Additionally, Sam has published articles including: "Meaning of Second Circuit's 'W.R. Huff' for Investment Advisors," New York Law Journal; "Back to 'Novak': Confidential Witnesses in Fraud Actions," New York Law Journal; and "'Oscar': Misinterpretation of Fraud-on-the-Market Theory," New York Law Journal.
Sam is often recognized for his philanthropic work and has been honored by the Mid-Island Y Jewish Community Center for opening the Rudman Family Food Pantry, which supplies food and support for hundreds of families in need each year in the New York area. Most recently, Sam was lauded by the UJA-Federation of New York and given the Humanitarian award.
Sam has been named a Plaintiffs' Lawyer Trailblazer by The National Law Journal and a New York Trailblazer by the New York Law Journal. Additionally, he has been nationally ranked a Leading Lawyer by Chambers USA, and named both a Leading Lawyer in America and a Leading Plaintiff Financial Lawyer by Lawdragon. He has also been recognized as a Litigation Star, National Practice Area Star, and a Local Litigation Star by Benchmark Litigation, a Recommended Lawyer by The Legal 500, and has been ranked as a Super Lawyer by Super Lawyers Magazine every year since 2007.
Sam graduated from Binghamton University with a Bachelor of Arts degree in Political Science. He received his Juris Doctor degree from Brooklyn Law School, where he was a Dean's Merit Scholar, a member of the Moot Court Honor Society, and the Brooklyn Journal of International Law. Upon graduation from law school, Sam joined the Enforcement Division of the SEC in its New York Regional Office as a staff attorney, where he was responsible for numerous investigations and prosecutions of violations of the federal securities laws. Thereafter, Sam joined one of the largest corporate law firms in the country, where he represented public companies in the defense of securities class actions and also handled white-collar criminal defense matters.
Awards
Super Lawyer, Super Lawyers Magazine, 2007-2023
Top 10 Most Influential Securities Litigation Attorney in New York, Business Today, 2023
Recommended Lawyer,

The Legal 500, 2018-2019, 2023
Leading Lawyer, Chambers USA, 2014-2023
Leading Plaintiff Financial Lawyer, Lawdragon, 2019-2023
Leading Lawyer in America, Lawdragon, 2016-2022
National Practice Area Star, Benchmark Litigation, 2019-2020
Local Litigation Star, Benchmark Litigation, 2013-2020
New York Trailblazer, New York Law Journal, 2020

Plaintiffs' Lawyer Trailblazer,

The National Law Journal

, 2020

Litigation Star, Benchmark Litigation, 2013, 2017-2019
Education
Brooklyn Law School, J.D., 1992
Dean's Merit Scholar
Member, Brooklyn Journal of International Law
Member, Moot Court Honor Society
Binghamton University, B.A., 1989
Admissions
New York
United States Supreme Court
United States Courts of Appeals for the First, Second, Fourth and Fifth Circuits
United States District Courts for the Northern, Western, Southern and Eastern Districts of New York
United States District Court for the District of New Jersey
United States District Courts for the Western and Eastern Districts of Arkansas
United States District Court for the District of Colorado
United States District Courts for the Western and Eastern Districts of Michigan
United States District Court for the Eastern District of Wisconsin