PDF
Robbins Geller Partners Sam Rudman and Rob Rothman Named New York Trailblazers by the New York Law Journal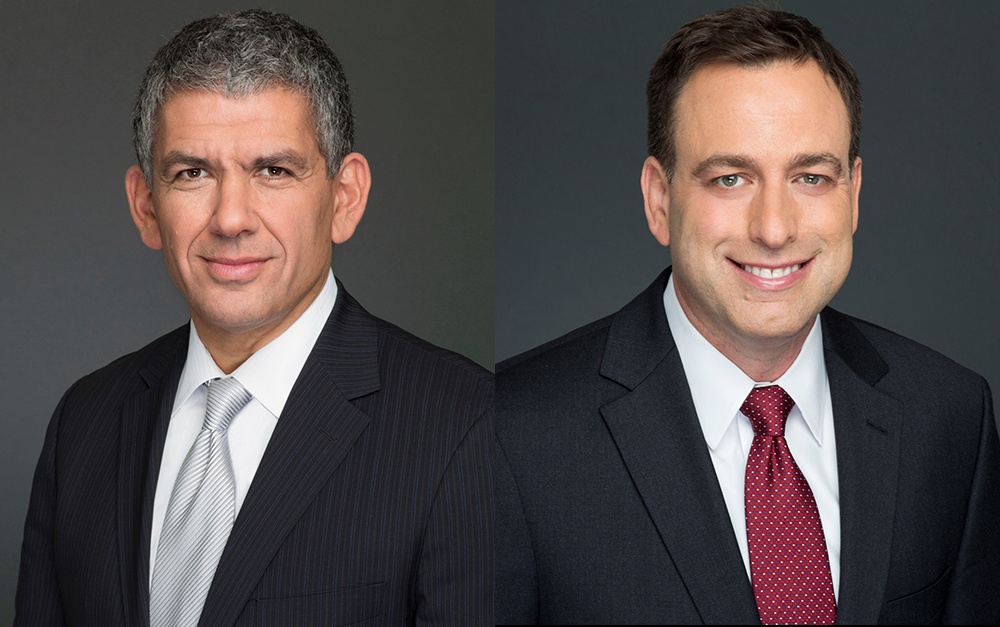 September 21, 2020
On September 21, 2020, the New York Law Journal recognized Robbins Geller partners Sam Rudman and Rob Rothman as 2020 New York Trailblazers. This list profiles attorneys who are "truly agents of change" and "have taken extra measures to contribute to positive outcomes."
The publication highlights Sam's focus on protecting investors from corporate misconduct and praises Sam's "pioneer spirit" for his work representing investors in the highly publicized CBS case. The securities case alleges that CBS and former CEO Leslie Moonves failed to disclose that CBS was fostering a hostile work environment marked by a culture of sexual harassment, discrimination, intimidation' and retaliation. Despite directly participating in decades of harassment, misconduct' and assault, Moonves made material false and misleading statements about the impact of the #MeToo movement on CBS, harassment at CBS' and his own misconduct. As a result, CBS stock traded at artificially inflated prices.
"[T]his kind of litigation might have been all but impossible before #MeToo," Sam told the New York Law Journal. "#MeToo really changed things in a material way."
As for the future, Sam, a managing partner of the Firm's New York offices, has been closely monitoring the effects of the coronavirus pandemic on the Firm's case load and expects that "the pandemic could leave behind an economic collapse on the order of the late 2000s' financial crisis."
In addition to Sam, the New York Law Journal also honored partner Rob Rothman for his work helping victims of fraud "obtain justice . . . through a class action." The publication showcased his recent case victory against American Realty Capital Properties (now Vereit), in which the court lauded Rob and the entire Robbins Geller team for their "outstanding work" in obtaining a "whopping" $1.025 billion settlement for investors. For five years, Rob and a team of Robbins Geller attorneys litigated nine different claims for violations of the Securities Exchange Act of 1934 and Securities Act of 1933, involving six different stock or debt offerings and two mergers. The settlement represents the largest recovery as a percentage of damages of any major securities class action resolved before trial. Additionally, the $1.025 billion settlement included the largest personal contributions ($237.5 million) ever made by individual defendants to a securities class action settlement. The New York Law Journal also emphasized how the Firm's clients recovered "more than twice as much as plaintiffs who had settled earlier in the process."
Rob affirms that no case victory for defrauded investors or consumers happens at the Firm without dedicated teamwork by a group of highly skilled attorneys and professional staff, which includes forensic accountants, economists, damage analysts, investigators, computer security experts, and others.
"Unfortunately, greed is a very powerful vice, and I don't see it going away. Class actions will be there, too. We hope to protect people when corporate greed takes something from these victims," concluded Rob.
Read More Awards
September 14, 2023

September 5, 2023

August 25, 2023

August 17, 2023

August 2, 2023