PDF
Robbins Geller Rudman & Dowd LLP Announces Former Assistant Attorney General Jonathan Zweig Has Joined the Firm's Manhattan Office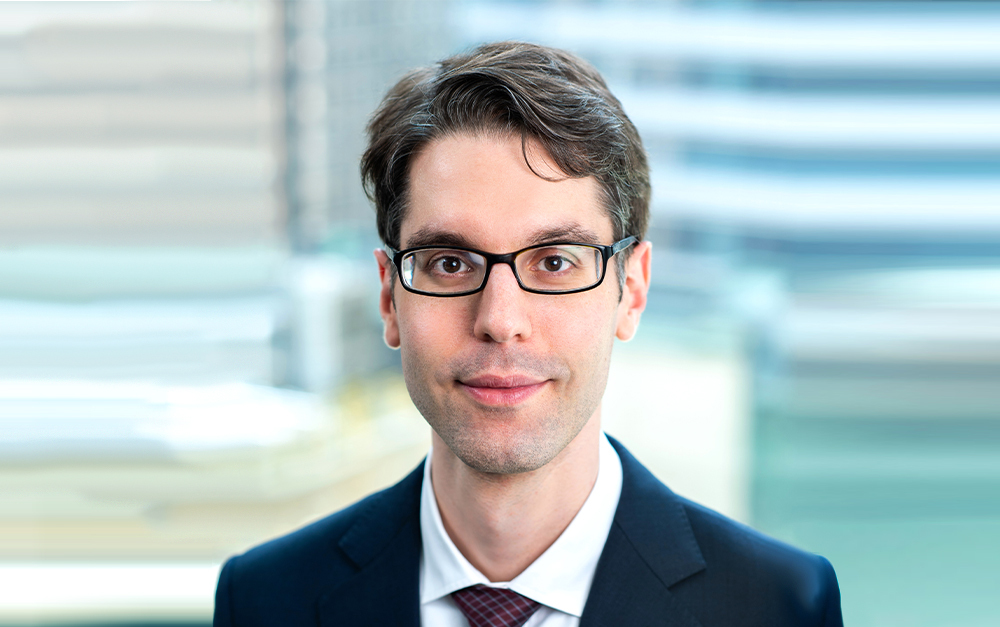 April 19, 2021
Jonathan Zweig has joined Robbins Geller Rudman & Dowd LLP as Of Counsel and is based in the Manhattan office.
Mr. Zweig served for over six years as an Assistant Attorney General with the New York State Office of the Attorney General's Investor Protection Bureau, where he prosecuted civil securities fraud actions and tried major cases on behalf of investors and the State. Mr. Zweig's work on behalf of New York helped establish the retroactive application of the Martin Act's expanded statute of limitations. Mr. Zweig also conducted investigations of Credit Suisse concerning its alternative trading system (or "dark pool") and wholesale market making business, resulting in joint settlements with the U.S. Securities and Exchange Commission and payments from Credit Suisse totaling $70 million. For his exceptional work as a securities fraud prosecutor, Mr. Zweig was twice awarded the Louis J. Lefkowitz Award for Exceptional Service.
Robbins Geller partner Sam Rudman noted: "We're excited to have Jonathan – another top-notch trial lawyer – join our expanding Manhattan office."
Mr. Zweig joins Chad Johnson, Noam Mandel, and Desiree Cummings, all of whom are highly experienced securities litigators in the Firm's Manhattan office.
"I am proud to join Robbins Geller, where I can represent victims of corporate fraud and abuse alongside enormously talented colleagues," said Mr. Zweig.
Before his work as an Assistant Attorney General, Mr. Zweig was a litigator at Davis Polk & Wardwell LLP, where he represented clients in securities litigation, mass tort, and other litigations. Mr. Zweig also clerked for Judge Jacques L. Wiener, Jr. of the U.S. Court of Appeals for the Fifth Circuit, and Judge Sarah S. Vance of the U.S. District Court for the Eastern District of Louisiana. Mr. Zweig earned his Bachelor of Arts degree, summa cum laude, from Yale University, and his Juris Doctor degree, magna cum laude, from Harvard Law School.
Robbins Geller Rudman & Dowd LLP is the world's leading complex litigation firm representing plaintiffs in securities fraud, antitrust, corporate mergers and acquisitions, consumer and insurance fraud, multi-district litigation, and whistleblower protection cases. With 200 lawyers in 9 offices, Robbins Geller has obtained many of the largest securities, antitrust, and consumer class action recoveries in history, recovering tens of billions of dollars for victims of fraud and corporate wrongdoing. Robbins Geller attorneys are consistently recognized by courts, professional organizations, and the media as leading lawyers in their fields of practice. Please visit rgrdlaw.com for more information.
Contact
Chad Johnson
T: 212-791-0567
Attorneys