PDF
Robbins Geller: The Leader in the Battle Against Corporate Securities Fraud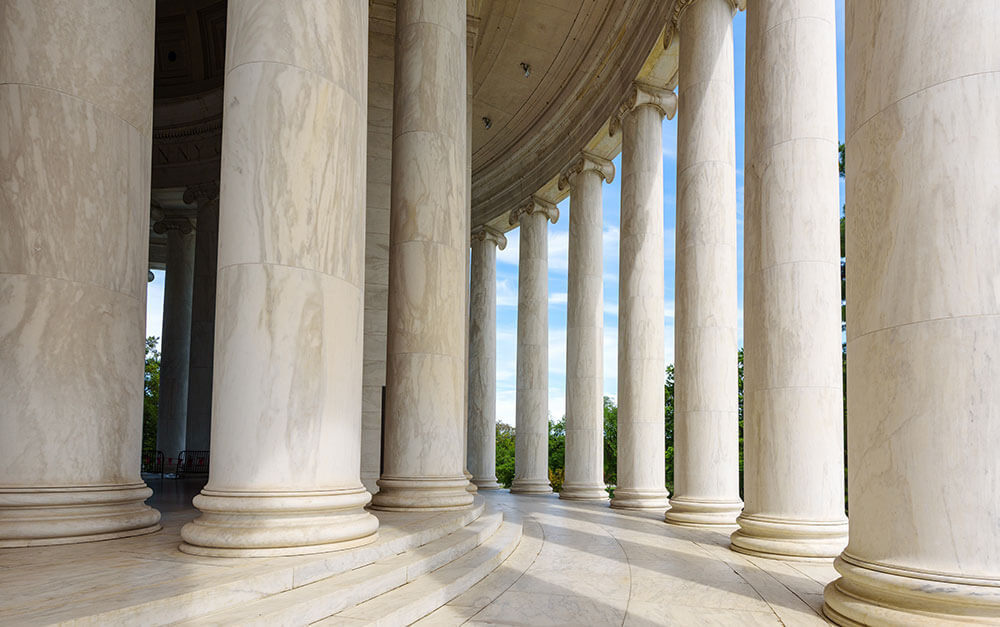 May 3, 2018
For the ninth consecutive year, Chambers USA again awarded Robbins Geller with several Band 1 rankings, the highest available rating, for being "[w]idely respected as a top-notch plaintiff firm with considerable strength in the class action space." This year the Firm achieved the ranking in the area of "Securities: Litigation: Mainly Plaintiff" nationwide, as well as in the areas of "Litigation: Mainly Plaintiff" and "Litigation: Securities Mainly Plaintiff" for California. Robbins Geller was additionally ranked highly in the "Litigation: Securities Mainly Plaintiff" for New York.
As "the leader in the battle against corporate securities fraud," Robbins Geller "[s]pecializes in complex securities fraud disputes, with an excellent record of high-value recoveries for clients including institutional investors, financial institutions and pension funds," the publication stated. Chambers went on to note that Robbins Geller consists of a "[f]ormidable bench of advocates with an impressive record in securing market-leading recoveries in class actions and opt-out actions."
Furthermore, Robbins Geller attorneys Darren Robbins, Samuel Rudman, and Randall Baron were each ranked highly for their work in securities litigation. "Judges across the country praise the firm as 'gladiators' in the courtroom, 'highly skilled attorneys with great experience,' 'nationally recognized leaders' and the 'preeminent' law firm in securities class action litigation," wrote Chambers, regarding the reputation of the Firm and its attorneys.
Commended in the California category, this recognition marks the fifth consecutive year that Robbins has been recognized by Chambers. Over the last two decades, Robbins has served as lead counsel in more than 100 securities class actions and has recovered billions of dollars for defrauded shareholders. He is "one of the most powerful plaintiff-side litigators in the state," Chambers said. "Peers note his thoroughgoing focus in shareholder class actions, commending his 'good business sense' in litigation work." One such peer told Chambers, "He will bring the case and shape the theory. He can move forward quickly and compellingly. Time and again I see Darren in case after case where he is the thought leader of a group." Most recently, Robbins led a shareholder derivative action brought by several pension funds on behalf of Community Health Systems, Inc., which yielded a $60 million payment to Community Health (the largest recovery ever in a shareholder derivative action in Tennessee and the Sixth Circuit), as well as groundbreaking corporate governance reforms.
Rudman, "a securities fraud specialist who offers considerable expertise leading significant shareholder class action cases," received the top rating for the fifth consecutive year. A former attorney with the U.S. Securities and Exchange Commission, Rudman has practiced securities litigation for more than 20 years and is "described by sources as an 'excellent plaintiff-side lawyer who is very good at what he does.'" Rudman has recovered hundreds of millions of dollars for shareholders, including a $200 million recovery in Motorola, a $129 million recovery in Doral Financial and an $85 million recovery in Blackstone. He also obtained a $55 million recovery in the Intercept Pharmaceuticals securities litigation, amounting to $27.5 million for each day in the class period – an amount that is unprecedented and represents a decisive victory for investors.
"Known to peers for his expertise in M&A litigation, offering clients notable expertise in leading shareholder action claims," this honor marks the third consecutive year that Baron has been recognized by Chambers. For almost two decades, Baron has worked to advance the practice of shareholder merger and acquisition litigation to achieve substantial monetary recoveries for shareholders. "'He is a terrifically creative lawyer and generates a lot for his clients,'" the publication stated in quoting Baron's peers. Not only did Baron help obtain $148 million for shareholders in the Dole Food case, the largest trial verdict ever in a class action challenging a merger transaction, he also served as co-lead counsel in the Rural/Metro case, leading former shareholders to a rare victory of nearly $100 million in an award against Royal Bank of Canada Capital Markets LLC (RBC), which had acted as financial advisor to Rural/Metro's lowball buyout. Baron was also involved in the record-breaking Kinder Morgan case, which yielded a $200 million recovery for investors, the largest M&A class action recovery in history.
Chambers & Partners identifies the most outstanding law firms and lawyers in over 180 jurisdictions throughout the world. Its annual publication, Chambers USA, ranks the attorneys and law firms that have a global presence and are widely considered to be the nation's best in their areas of practice. Chambers rankings range between Band 1 and Band 6 for each area of law, with Band 1 being the highest ranking a firm and/or individual lawyer can receive. The qualities on which rankings are assessed include technical legal ability, professional conduct, client service, commercial astuteness, diligence, commitment, and other qualities most valued by the client. The editors speak to both attorneys and clients, conducting in-depth interviews, and also take into account information submitted by law firms, which allows them a wide-range of material on which to base its rankings. For more on Chambers USA's methodology, visit its website.
Read More Awards
September 14, 2023

September 5, 2023

August 25, 2023

August 17, 2023

August 2, 2023