"formidable bench of advocates with an impressive record"

"excellent honorable counsel"

"aggressive, tenacious and in a league of its own"

"trailblazers"

The National Law Journal

The New York Law Journal

The Recorder

"absolute best in class legal service"

"'the best financed'" firm

"deep bench of talented lawyers"

"masters of the courtroom"

"extraordinary"

Hon. Melinda Harmon
Hon. Algenon L. Marbley

Hon. Karen M. Humphreys

Hon. Loretta A. Preska

Hon. Gonzalo P. Curiel

Hon. Daniel T.K. Hurley

Hon. Max O. Cogburn, Jr.

Hon. Jesse M. Furman

Hon. John A. Houston
Robbins Geller Rudman & Dowd LLP is one of the world's leading complex litigation firms representing plaintiffs in securities fraud, antitrust, corporate mergers and acquisitions, consumer and insurance fraud, multi-district litigation, and whistleblower protection cases. With 200 lawyers in 9 offices, Robbins Geller has obtained many of the largest securities, antitrust, and consumer class action recoveries in history, recovering tens of billions of dollars for victims of fraud and corporate wrongdoing. Robbins Geller attorneys are consistently recognized by courts, professional organizations and the media as leading lawyers in their fields of practice.
Insights

2020 Fund Fudiciary Virtual Forum
October 29, 2020
1:00PM-2:15PM (PDT)

Join us for the 2020 Fund Fiduciary Virtual Forum. This complimentary, invitation-only virtual session will cover important topics facing fund fiduciaries.

Insights

Partner Debra Wyman Named an MVP by

Law360

On October 4, 2020, Law360 named Robbins Geller partner Debra Wyman a 2020 MVP. The "elite slate of attorneys" chosen to the list have "distinguished themselves from their peers by securing hard-earned successes in high-stakes litigation, complex global matters and record-breaking deals," stated the publication.

Insights

Robbins Geller Partners Sam Rudman and Rob Rothman Named New York Trailblazers by the

New York Law Journal

On September 21, 2020, the New York Law Journal recognized Robbins Geller partners Sam Rudman and Rob Rothman as 2020 New York Trailblazers. This list profiles attorneys who are "truly agents of change" and "have taken extra measures to contribute to positive outcomes."

Insights

40 Robbins Geller Attorneys Named Leading Plaintiff Financial Lawyers in America by

Lawdragon

On August 25, 2020, Lawdragon announced its list of Leading Plaintiff Financial Lawyers from "the provenance of a handful of powerhouse firms," namely "heavyweight[]" Robbins Geller, who had 40 attorneys recognized this year.
2020 Fund Fudiciary Virtual Forum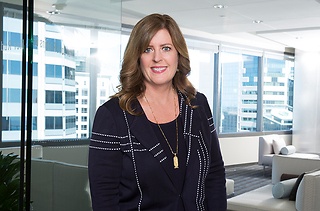 Debra Wyman: MVP
Sam Rudman and Rob Rothman: New York Trailblazers
Leading Plaintiff Financial Lawyers