"formidable bench of advocates with an impressive record"

"excellent honorable counsel"

"aggressive, tenacious and in a league of its own"

"trailblazers"

The National Law Journal

The New York Law Journal

The Recorder

"absolute best in class legal service"

"'the best financed'" firm

"deep bench of talented lawyers"

"masters of the courtroom"

"extraordinary"

Hon. Melinda Harmon
Hon. Algenon L. Marbley

Hon. Karen M. Humphreys

Hon. Loretta A. Preska

Hon. Gonzalo P. Curiel

Hon. Daniel T.K. Hurley

Hon. Max O. Cogburn, Jr.

Hon. Jesse M. Furman

Hon. John A. Houston
Robbins Geller Rudman & Dowd LLP is one of the world's leading complex litigation firms representing plaintiffs in securities fraud, antitrust, corporate mergers and acquisitions, consumer and insurance fraud, multi-district litigation, and whistleblower protection cases. With 200 lawyers in 9 offices, Robbins Geller has obtained many of the largest securities, antitrust, and consumer class action recoveries in history, recovering tens of billions of dollars for victims of fraud and corporate wrongdoing. Robbins Geller attorneys are consistently recognized by courts, professional organizations and the media as leading lawyers in their fields of practice.
Our Very Own Paul Geller (with his loyal sidekick Gary) Front and Center in Lawdragon's "Leading Lawyers" Fifteenth Anniversary Issue

In its much anticipated 15th year anniversary issue, Lawdragon named Paul J. Geller as a "Legend," praising him for his role in the fight against the manufacturers, distributors, and dispensers of prescription opioids as well as his recent record-breaking privacy settlement against Facebook.
Insights

The Warrior: Paul Geller's Knockout Career

Fortune favors the bold. Or at least the scrappy.



Which may have been what a 10-year-old Paul Geller was thinking as he bounced home from his Tae Kwon Do class in Old Bridge, N.J., dreaming of his hero, Bruce Lee. Maybe pulling a few moves on his way, inspired as well by tales of his grandfather, a Brooklyn prizefighter.

Insights

Partner Debra Wyman Named an MVP by

Law360

On October 4, 2020, Law360 named Robbins Geller partner Debra Wyman a 2020 MVP. The "elite slate of attorneys" chosen to the list have "distinguished themselves from their peers by securing hard-earned successes in high-stakes litigation, complex global matters and record-breaking deals," stated the publication.

Insights

Spring 2020 Newsletter

COVID-19 has rapidly spread throughout communities across our country and around the world, presenting all of us with unforeseen health and logistical challenges. While prioritizing the health and well-being of our employees, clients, and the broader community, Robbins Geller remains vigilant in protecting your portfolio during these unprecedented times – our attorneys and staff remain available to you 24/7/365 as we continue our work remotely.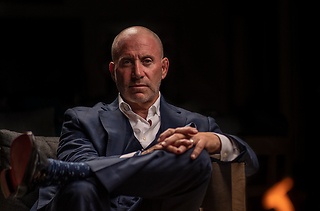 The Warrior: Paul Geller's Knockout Career
Debra Wyman: MVP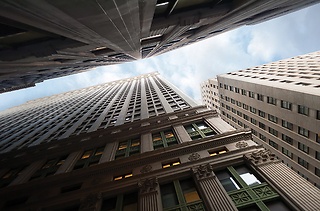 On the Record