"formidable bench of advocates with an impressive record"

"excellent honorable counsel"

"aggressive, tenacious and in a league of its own"

"trailblazers"

The National Law Journal

The New York Law Journal

The Recorder

"absolute best in class legal service"

"'the best financed'" firm

"deep bench of talented lawyers"

"masters of the courtroom"

"extraordinary"

Hon. Melinda Harmon
Hon. Algenon L. Marbley

Hon. Karen M. Humphreys

Hon. Loretta A. Preska

Hon. Gonzalo P. Curiel

Hon. Daniel T.K. Hurley

Hon. Max O. Cogburn, Jr.

Hon. Jesse M. Furman

Hon. John A. Houston
Robbins Geller Rudman & Dowd LLP is one of the world's leading complex class action firms representing plaintiffs in securities fraud, antitrust, breach of fiduciary duty, consumer fraud, and privacy cases. With 200 lawyers in 9 offices, the Firm's attorneys have obtained many of the largest securities, antitrust, consumer, and privacy class action recoveries in history, including the largest securities class action recovery ever – $7.2 billion – in In re Enron Corp. Sec. Litig. Robbins Geller is ranked #1 on the 2020 ISS Securities Class Action Services Top 50 Report for recovering $1.6 billion for investors last year – more than double the amount recovered by any other securities plaintiffs' firm. Please visit rgrdlaw.com for more information.
Insights

ISS SCAS Top 50 Report Ranks Robbins Geller First for Recovering $1.6 Billion for Investors in 2020, More Than Any Other Plaintiffs Firm

On March 23, 2021, Institutional Shareholder Services (ISS) released its annual Securities Class Action Services (SCAS) Top 50 Report with Robbins Geller ranked first among all law firms. Robbins Geller recovered more than $1.6 billion for investors in 2020, including the top two securities class action recoveries of the year: American Realty Capital Properties, Inc. ("ARCP") ($1.025 billion recovery) and First Solar ($350 million recovery).

Insights

Securities Group Of The Year: Robbins Geller

Robbins Geller Rudman & Dowd LLP nabbed a pair of billion-dollar settlements for investors in the former Valeant Pharmaceuticals International and American Realty Capital Properties this year and wrapped up a case on the eve of trial with a $350 million deal, earning the firm a spot among Law360's Securities Practice Groups of the Year.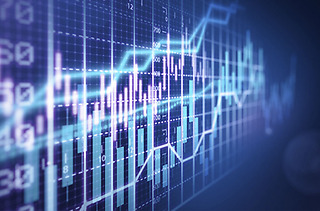 ISS SCAS Top 50 Report Ranks Robbins Geller First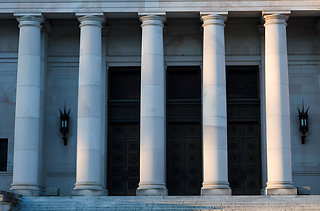 Securities Group Of The Year: Robbins Geller