PDF
Robbins Geller and Attorneys Again Receive Band 1 Rankings and Called "Top-Flight Plaintiff Litigators" with a "Proven Track Record of Winning High-Value Settlements" by Chambers USA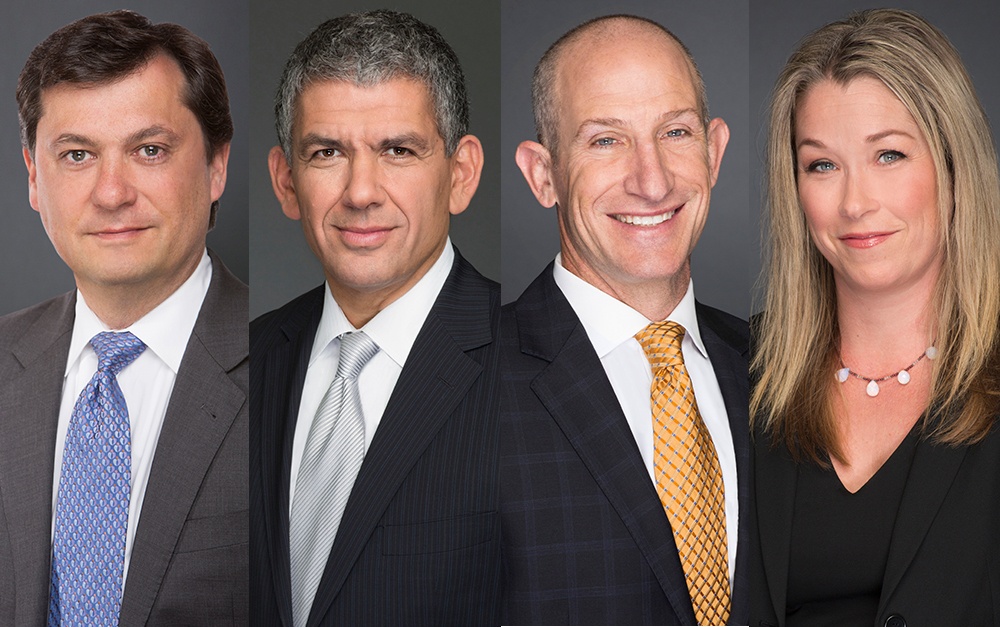 April 23, 2020
"Highly regarded for its representation of plaintiffs in high-value class actions" with a "[f]ormidable bench of advocates with an impressive record in securing market-leading recoveries in class and opt-out actions," Robbins Geller again was awarded several Band 1 rankings, the highest available rating by Chambers USA. The Firm has received the Band 1 ranking for the past 11 consecutive years, and this year achieved the ranking in the areas of "Securities: Litigation: Mainly Plaintiff" in the Nationwide category, and "Litigation: Mainly Plaintiff" and "Litigation: Securities Mainly Plaintiff" in the California category. Additionally, the Firm was ranked highly in "Litigation: Securities: Plaintiffs" in the New York category. Robbins Geller is "[w]idely respected as a top-notch plaintiff firm with considerable strength in the class action space," commended the publication.
Chambers also lauded the Firm for having "[t]op-flight plaintiff litigators offering quality representation for institutional investors and pension funds, as well as a number of other clients in the financial industry." The publication highlighted how Robbins Geller has a "[p]roven track record of winning high-value settlements in class actions against defendants in the financial services, energy and healthcare industries, among others."
In addition to the Firm rankings, Chambers individually ranked Robbins Geller partners Darren Robbins and Randall Baron in the "Litigation: Securities" category, and partner Samuel Rudman in the "Litigation: Securities: Plaintiff" category. Notably, attorney Lea Bays received high rankings in the "E-Discovery & Information Governance" category in both the USA and Global Guides.
Referred to as "tenacious, aggressive and very tough," Darren Robbins was again awarded a Band I ranking by Chambers, who highlighted that he is "routinely called on by shareholders for representation in big-ticket securities class actions" and "highly regarded for his leading practice in this area." Over the last two decades, Darren has served as lead counsel in more than one hundred securities class actions and has recovered billions of dollars for defrauded shareholders. This recognition is the seventh consecutive year that he has been selected for inclusion in the USA Guide by Chambers.
Also receiving the top rating for the seventh consecutive year, Sam Rudman "regularly achieves significant settlements for investor clients against financial institutions and corporate issuers in securities and shareholder class actions," said Chambers. The publication noted that peers refer to him as a "'very strong'" lawyer, with others describing him as "'a real professional, and a very business-minded person.'" A former attorney with the U.S. Securities and Exchange Commission, Sam has practiced securities litigation for 26 years. He has recovered hundreds of millions of dollars for shareholders.
Marking the fifth consecutive year that Randy Baron has been recognized by Chambers, his reputation is described among securities practitioners as a "'feared and respected plaintiff's lawyer.'" For more than two decades, Randy has worked to advance the practice of shareholder merger and acquisition litigation to achieve substantial monetary recoveries for shareholders.
Chambers recognized Lea Bays for the second consecutive year and highlighted that she is plaintiffs' "comprehensive e-discovery counsel in a wide array of contentious proceedings." Likewise, peers who were interviewed held her "in high regard" and noted that she is "'passionate, hard-working, focused and has done great work,'" said the publication.
Lea not only focuses on e-discovery issues, from preservation through production, but she also provides counsel to the Firm's multi-disciplinary, e-discovery team consisting of attorneys, forensic analysts, and database professionals.
Chambers & Partners identifies the most outstanding law firms and lawyers in over 180 jurisdictions throughout the world. Its annual publication, Chambers USA, ranks the attorneys and law firms that have a global presence and are widely considered to be the nation's best in their areas of practice. Chambers rankings range between Band 1 and Band 6 for each area of law, with Band 1 being the highest ranking a firm and/or individual lawyer can receive. The qualities on which rankings are assessed include technical legal ability, professional conduct, client service, commercial astuteness, diligence, commitment, and other qualities most valued by the client. The editors speak to both attorneys and clients, conducting in-depth interviews, and also take into account information submitted by law firms, which allows them a wide range of material on which to base their rankings. For more on Chambers USA's methodology, visit its website.
Read More Awards