PDF
Robbins Geller Ranked Tier 1 Firm and Several Partners Named Leading Lawyers and Next Generation Lawyers by The Legal 500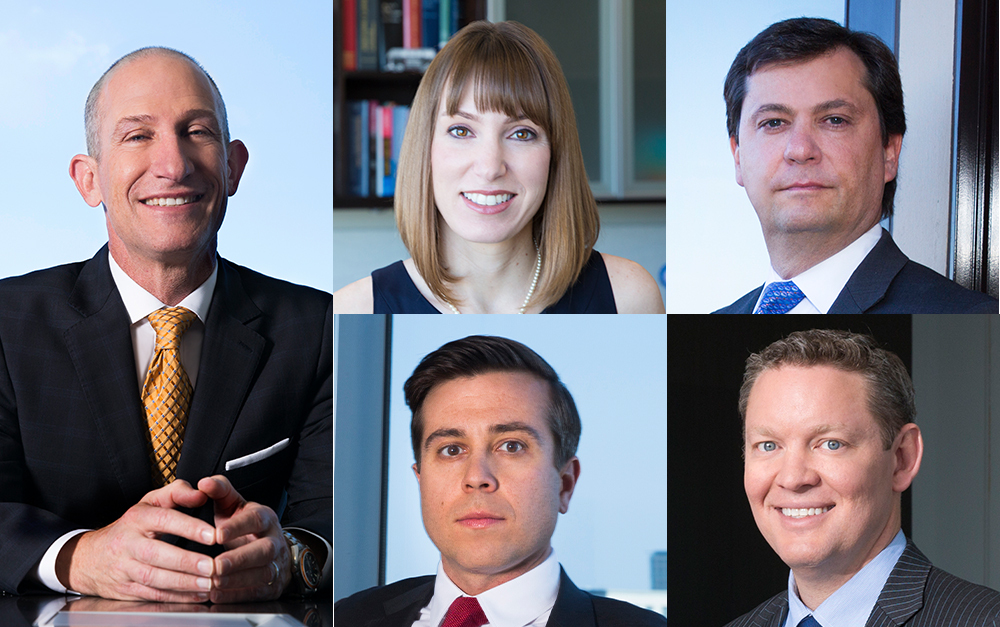 June 11, 2020
In its June 10, 2020 published award rankings, The Legal 500 reported that Robbins Geller is known for being "'aggressive, tenacious and in a league of its own,'" while being "'the best firm and the best financed, so it is able to take risks and it stands alone in this area of law.'" The publication awarded the Firm with top rankings and recognized several partners in different categories for 2020. Robbins Geller received a Tier 1 ranking, the highest ranking available, in the categories of "Securities Litigation: Plaintiff" and "M&A Litigation: Plaintiff." Additionally, Darren Robbins and Danielle Myers were named Leading Lawyers in the category "Securities Litigation: Plaintiff," and Randall Baron was named to the Hall of Fame in the category "M&A Litigation: Plaintiff." Brian Cochran was also selected as a Next Generation Partner in the "Securities Litigation: Plaintiff" category, while David Knotts was named a Next Generation Partner in the "M&A Litigation: Plaintiff" category. Other key lawyers praised in both categories were Paul Geller, Sam Rudman, Rick Atwood, and David Wissbroecker.
Commending the Firm for being "among the leading firms for amount recovered annually for shareholders and for the total number of class action settlements," the publication lauded Robbins Geller's recent notable recoveries from the past year. For instance, In re American Realty Capital Properties, Inc. Litigation, a federal securities case arising out of ARCP's October 29, 2014 revelations concerning improper accounting practices, resulted in a $1.025 billion recovery for investors. Likewise, The Legal 500 noted the rare trial victory Robbins Geller achieved in Hsingching Hsu v. Puma Biotechnology, Inc., which held Puma and its CEO accountable for corporate misconduct. Robbins Geller was also praised for a $160 million recovery in the first successful securities fraud case against Wal-Mart Stores, Inc. The case arose from allegations published by The New York Times in an article released on April 21, 2012 describing an alleged bribery scheme that occurred in Mexico. Another case recognized was a securities class action against Orbital ATK, Inc. and certain of its officers and directors following an announcement in 2016 that it would be restating its previously issued financial statements. The case resulted in a $108 million settlement for investors.
Referring to Robbins Geller as "best-known for its prosecution of corporate takeovers, having secured billions of dollars and beneficial changes on behalf of shareholders in the context of M&A transactions," The Legal 500 also highlighted In re Calamos Asset Mgmt., Inc. Stockholder Litig., a case where the Delaware Court of Chancery approved a settlement of up to $30 million for a class of investors in a controlled investment management firm that was taken private by its controlling shareholder for a payment of about $130 million to the minority stockholders. In addition, in Duncan v. Joy Global, Inc., the Firm secured a $20 million post-merger settlement agreement in favor of a stockholder class – "the largest pure Section 14(a) settlement in the history of the Seventh Circuit."
Robbins Geller "'is one of the big players in the market and it has some of best plaintiff litigators in the world working there,'" concluded the publication.
The Legal 500 rankings are based on a series of criteria that examine "the practice area teams who are providing the most cutting edge and innovative advice to corporate counsel." In order to rank law firms, the series considers feedback from 250,000 in-house peers and case information, which are independently assessed by their researchers. A more detailed look at The Legal 500's selection methodology can be found on their official site.
Read More Awards
September 14, 2023

September 5, 2023

August 25, 2023

August 17, 2023

August 2, 2023