PDF
Our Very Own Paul Geller (with his loyal sidekick Gary) Front and Center in Lawdragon's "Leading Lawyers" Fifteenth Anniversary Issue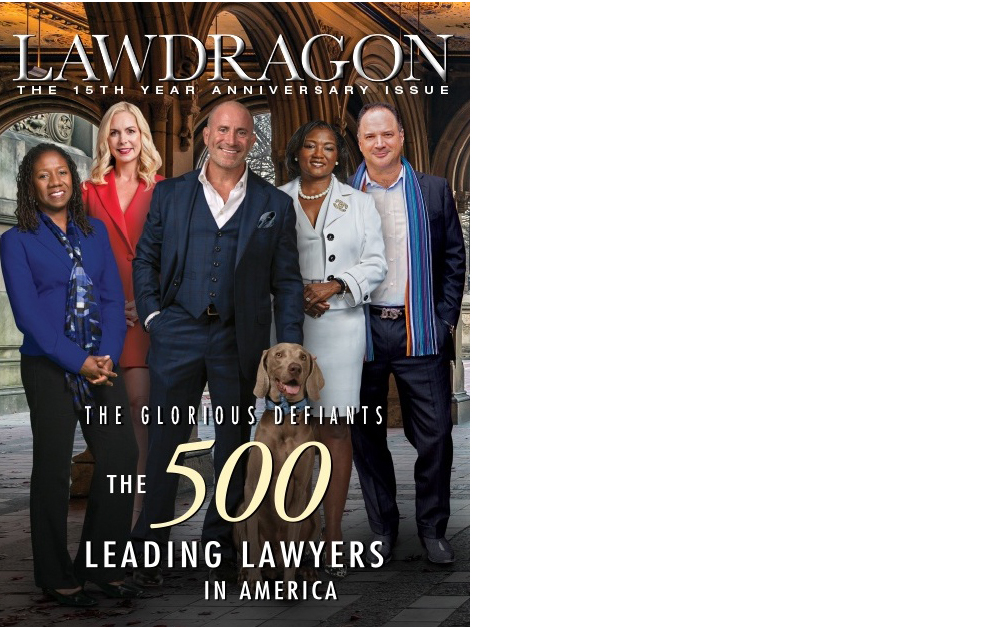 December 18, 2020
In its much anticipated 15th year anniversary issue, Lawdragon named Paul J. Geller as a "Legend," praising him for his role in the fight against the manufacturers, distributors, and dispensers of prescription opioids as well as his recent record-breaking privacy settlement against Facebook. Lawdragon described Paul and the other "legend" honorees as a "remarkable array of law firm leaders, plaintiff icons, corporate counsel and public interest attorneys whose names are synonymous with the greatest contributions to justice of the past 50 years."
The publication also named Robbins Geller's Patrick J. Coughlin to its prestigious Lawdragon Hall of Fame. Patrick is one of the "[f]ew securities litigators in history" with a "track record . . . which boasts recoveries in Enron, against Apple, the Visa and Mastercard interchange fee litigation, and more recently claims against Trump University." Patrick served as co-lead counsel in In re Payment Card Interchange Fee and Merchant Discount Antitrust Litig., in which a settlement of $5.5 billion was approved, the largest antitrust class action settlement of all time. Patrick was also one of the lead attorneys who secured a historic $25 million recovery in litigation against Trump University on behalf of students whom he represented pro bono.
In addition to Paul, ten other Robbins Geller attorneys were included in Lawdragon's compilation of the 500 Leading Lawyers in America: Darren J. Robbins, Samuel H. Rudman, Randall J. Baron, Daniel S. Drosman, Rachel L. Jensen, David W. Mitchell, Debra J. Wyman, Shawn A. Williams, Spencer A. Burkholz, and Aelish Marie Baig.
To view the original publication, click here.
Read More Awards
January 26, 2023

January 19, 2023

October 14, 2022

October 12, 2022

August 18, 2022