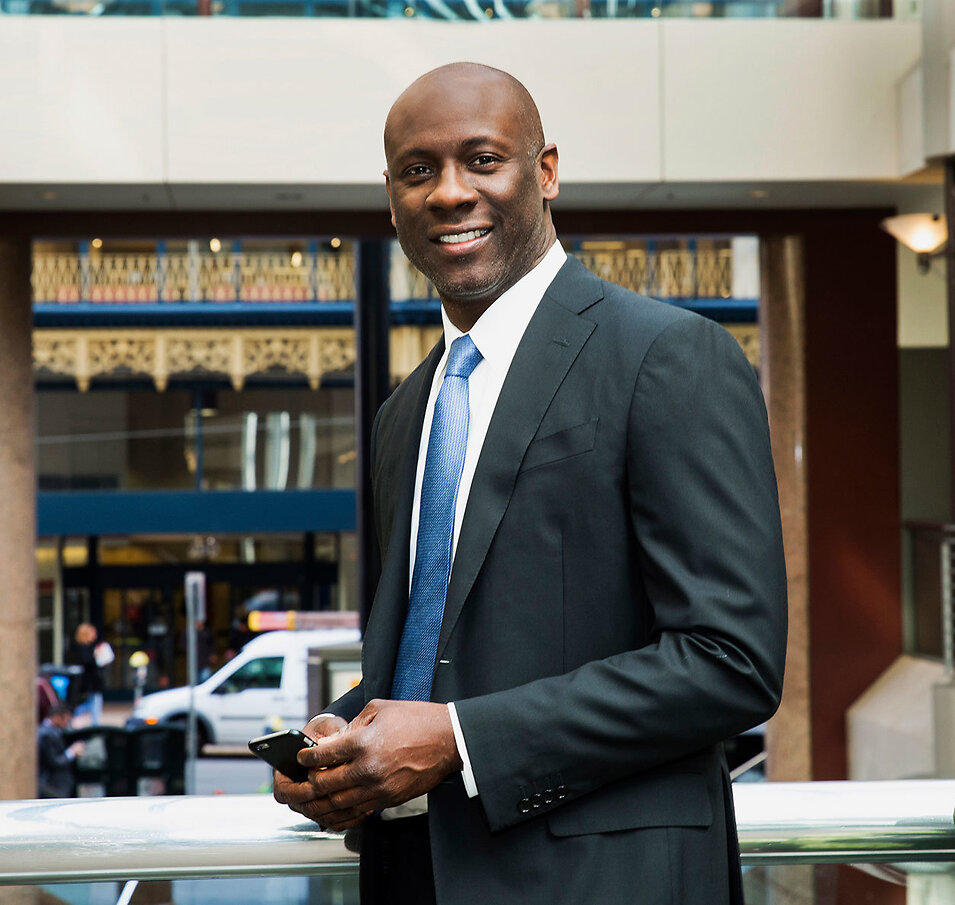 Shawn A. Williams
Partner
Email
PDF
Winning consistently and recovering shareholder assets is a result of persistently mining for the truth, and that is what we do.
Overview
Shawn Williams is the managing partner of Robbins Geller Rudman & Dowd LLP's San Francisco office and a member of the Firm's Management Committee. His practice focuses on securities class actions. Shawn has served as lead counsel in securities class actions that have yielded hundreds of millions of dollars, including in: In re Facebook Biometric Info. Privacy Litig. ($650 million recovery; a cutting-edge class action concerning Facebook's alleged privacy violations through its collection of user's biometric identifiers without informed consent); Chicago Laborers Pension Fund v. Alibaba Grp. Holding Ltd. ($75 million recovery); In re Krispy Kreme Doughnuts, Inc. Sec. Litig. ($75 million recovery); In re Medtronic, Inc. Sec. Litig. ($43 million recovery); In re Cadence Design Sys., Inc. Sec. Litig. ($38 million recovery); and City of Sterling Heights Gen. Emps'. Ret. Sys. v. Prudential Fin., Inc. ($33 million recovery).
Shawn is a member of the Firm's Shareholder Derivative Practice Group which has secured tens of millions of dollars in cash recoveries and comprehensive corporate governance reforms in a number of high-profile cases including: In re McAfee, Inc. Derivative Litig.; In re Marvell Tech. Grp. Ltd. Derivative Litig.; In re KLA-Tencor Corp. S'holder Derivative Litig.; and The Home Depot, Inc. Derivative Litig. More recently, in a shareholder derivative action, City of Westland Police and Fire Ret. Sys. v. Stumpf (Wells Fargo & Co.), Shawn and a team of Robbins Geller attorneys secured significant governance reforms and corporate initiatives, including $36.5 million in funding for homeownership down-payment assistance in communities affected by the financial crisis and high foreclosure rates.
Shawn has also led multiple securities class actions and shareholder derivative actions in which the Firm has obtained favorable rulings in the Ninth Circuit Court of Appeals (Knollenberg v. Harmonic, Inc., 152 F. App'x 674 (9th Cir. 2005); Nursing Home Pension Fund, Local 144 v. Oracle Corp., 380 F.3d 1226 (9th Cir. 2004); Lynch v. Rawls, 429 F. App'x 641 (9th Cir. 2011)) and the Fifth Circuit Court of Appeals (Barrie v. Intervoice-Brite, Inc., 409 F.3d 653 (5th Cir. 2005)).
Shawn has been named a Plaintiffs' Lawyer Trailblazer by The National Law Journal, a Top 100 Lawyer by the Daily Journal, a California Trailblazer by The Recorder, a Titan of the Plaintiffs Bar by Law360, a Leading Lawyer in America and a Leading Plaintiff Financial Lawyer by Lawdragon, and a Super Lawyer by Super Lawyers Magazine.
Before joining the Firm, Shawn served for 5 years as an Assistant District Attorney in the Manhattan District Attorney's Office, where he tried over 20 cases to New York City juries and led white-collar fraud grand jury investigations.
Awards
Super Lawyer, Super Lawyers Magazine, 2014-2017, 2020-2021
Leading Lawyer in America, Lawdragon, 2018-2021
Leading Plaintiff Financial Lawyer, Lawdragon, 2019-2020
Top 100 Lawyer, Daily Journal, 2019
California Trailblazer, The Recorder, 2019
Titan of the Plaintiffs Bar, Law360, 2019
Plaintiffs' Lawyer Trailblazer, The National Law Journal, 2019
Board Member, California Bar Foundation, 2012-2014
Education
University of Illinois, J.D., 1995
The State University of New York at Albany, B.A., 1991
Admissions
California
New York
United States Courts of Appeals for the Second, Third and Ninth Circuits
United States District Courts for the Northern, Eastern and Central Districts of California
United States District Court for the District of Colorado
United States District Courts for the Southern and Eastern Districts of New York
News
March 31, 2021

February 26, 2021

January 28, 2021

December 18, 2020

December 11, 2020

December 8, 2020

November 30, 2020

November 5, 2020

August 25, 2020

August 20, 2020

July 8, 2020

March 20, 2020

September 19, 2019

September 18, 2019

August 15, 2019

June 25, 2019

May 20, 2019

May 14, 2019

May 6, 2019

May 1, 2019

April 10, 2019

February 22, 2019

September 18, 2018

June 13, 2018

April 17, 2018

March 19, 2018

January 31, 2018

October 30, 2017

July 28, 2017

July 7, 2017

May 24, 2017

May 17, 2017

April 24, 2017

December 28, 2016

September 30, 2016

July 11, 2016

May 6, 2016

August 31, 2015

August 5, 2015

July 7, 2015

November 6, 2014

September 29, 2014

August 8, 2014

July 5, 2014

April 30, 2014

April 16, 2014

February 6, 2014

July 19, 2012