PDF
Partners Daniel Drosman and Shawn Williams Named Top Plaintiff Lawyers by the Daily Journal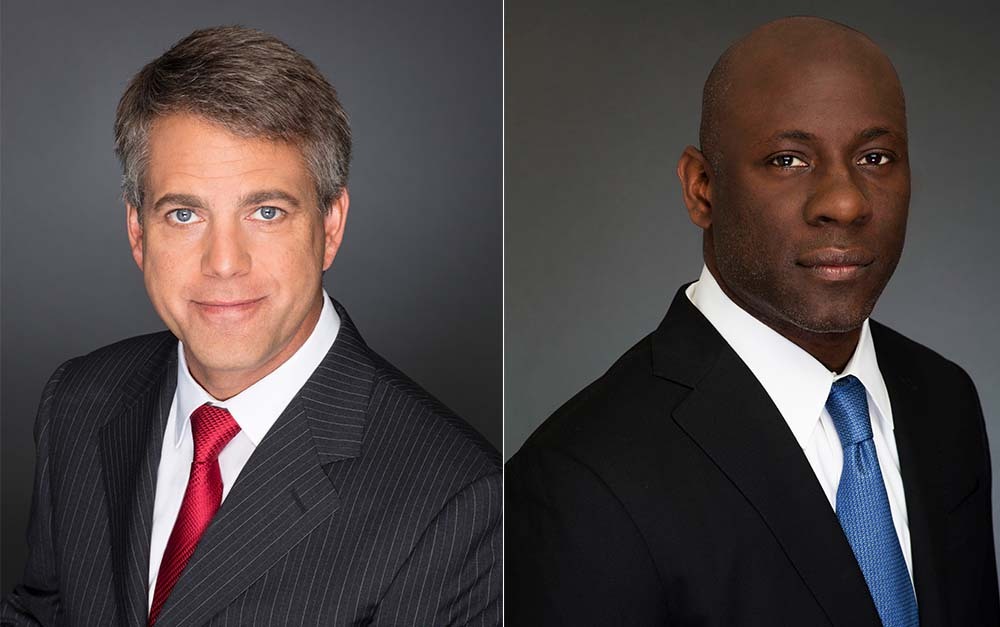 June 9, 2022
On June 8, 2022, the Daily Journal recognized Robbins Geller Rudman & Dowd LLP partners Daniel S. Drosman and Shawn A. Williams in its annual special report of Top Plaintiff Lawyers for 2022.
Drosman, a partner in the Firm's San Diego office, was recognized for his work in obtaining an $809.5 million settlement with Twitter, Inc. on the eve of a federal jury trial in September 2021, pending final approval from the court. The settlement will be the largest securities fraud class action recovery in the last 20 years in the Ninth Circuit and the second-largest ever in that Circuit.
Williams, managing partner of the Firm's San Francisco office, was recognized for his work obtaining an $84 million settlement in a securities fraud case against Metlife Inc. after almost 10 years of litigation. Williams also served on the litigation team that secured a $650 million settlement against Facebook in a case alleging violations of Illinois state privacy laws. Williams currently serves as lead counsel in securities fraud cases against Apple and Zoom.
To read the Daily Journal's interview with Drosman, follow this link: https://www.dailyjournal.com/articles/367818-daniel-s-drosman.
To read their interview with Shawn Williams, follow this link: https://www.dailyjournal.com/articles/367786-shawn-a-williams.
About Robbins Geller
Robbins Geller Rudman & Dowd LLP is one of the world's leading complex litigation firms, representing plaintiffs in securities fraud, shareholder derivative, antitrust, corporate takeover, and consumer fraud and privacy cases. With 200 lawyers in 9 offices, Robbins Geller is one of the world's largest plaintiffs' firms, and the Firm's attorneys have obtained many of the largest securities, antitrust, and consumer class action recoveries in history.
The Firm is ranked #1 on the 2021 ISS Securities Class Action Services Top 50 Report for recovering nearly $2 billion for investors last year alone – more than triple the amount recovered by any other plaintiffs' firm. The Firm secured the largest-ever securities fraud class action settlement — $7.2 billion — in In re Enron Corp. Securities Litigation.
For media inquiries, please contact media@rgrdlaw.com or call (619) 338-3821.
Read More Firm News
November 21, 2023

November 16, 2023

November 3, 2023

October 24, 2023

October 20, 2023