PDF
Robbins Geller Partners Shawn Williams and Susan Alexander Named 2020 Northern California Super Lawyers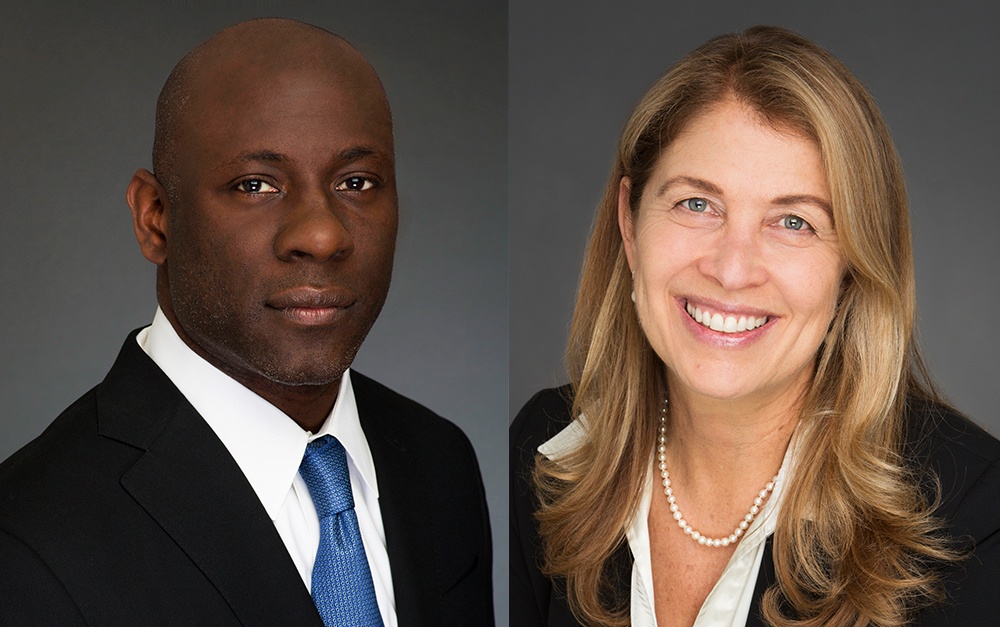 July 8, 2020
On July 8, 2020, Super Lawyers Magazine recognized Robbins Geller partners Shawn A. Williams and Susan K. Alexander as Northern California Super Lawyers for 2020.
This year marks the fifth year that Shawn has received the Super Lawyer recognition. In addition to managing the Firm's San Francisco office and being a member of the Firm's Management Committee, his practice focuses on securities class actions, where he has served as lead counsel in dozens of securities actions, including Chicago Laborers Pension Fund v. Alibaba Grp. Holding Ltd. ($75 million recovery); In re Krispy Kreme Doughnuts, Inc. Sec. Litig. ($75 million recovery); and In re Medtronic, Inc. Sec. Litig. ($43 million recovery). More recently, in a shareholder derivative action, City of Westland Police and Fire Ret. Sys. v. Stumpf (Wells Fargo & Co.), Shawn and a team of Robbins Geller attorneys secured significant governance reforms and corporate initiatives, including $36.5 million in funding for homeownership down-payment assistance in communities affected by the financial crisis and high foreclosure rates. Currently, Shawn is one of the trial counsel in the case against Facebook for unlawfully utilizing facial recognition software. That case has been resolved in principle and, if approved by the court, will be the largest ever cash settlement in a privacy related class action. Being named a Super Lawyer comes on the heels of several other recent commendations for Shawn, including being named a Plaintiffs' Lawyer Trailblazer by The National Law Journal, Top 100 Lawyer by the Daily Journal, a California Trailblazer by The Recorder, a Titan of the Plaintiffs Bar by Law360, and a Leading Lawyer in America by Lawdragon.
Marking her sixth consecutive year being named a Super Lawyer, Suzi has more than 30 years of appellate experience, briefing and arguing on behalf of defrauded investors in nearly all of the federal circuits around the country. Among her most notable cases are In re VeriFone Holdings, Inc. Sec. Litig. ($95 million recovery) and the successful appellate ruling in Alaska Elec. Pension Fund v. Flowserve Corp. ($55 million recovery). Most recently, Suzi was on the litigation teams that successfully defeated defendants' appeals in the Ninth Circuit in Stoyas v. Toshiba Corp. (reversing dismissal of securities fraud action and holding that the Exchange Act applies to unsponsored American Depositary Shares), and Mineworkers' Pension Scheme v. First Solar Inc. (affirming denial of summary judgment and holding that loss causation is proximate causation, rejecting more restrictive tests). Additionally, at the request of the Ninth Circuit, she chairs the Court's Advisory Rules Committee. Suzi is also the Ninth Circuit's Pro Bono Program District Coordinator for Northern California and Hawaii.
Super Lawyers recognizes attorneys who have distinguished themselves for their high degree of peer recognition and professional achievement in their legal practices. Each year, no more than 5% of lawyers are honored as Super Lawyers and 2.5% are named as Rising Stars in each state. Annual selection is made through a statewide survey of lawyers, independent research evaluation of candidates and peer reviews within each practice area. The Super Lawyers lists are published nationwide in Super Lawyers Magazine, as well as leading city and regional magazines and newspapers across the country. A full description of the methodology behind Super Lawyers' selection process can be found on their website.
Read More Awards
November 20, 2023

November 3, 2023

September 29, 2023

September 14, 2023

September 5, 2023