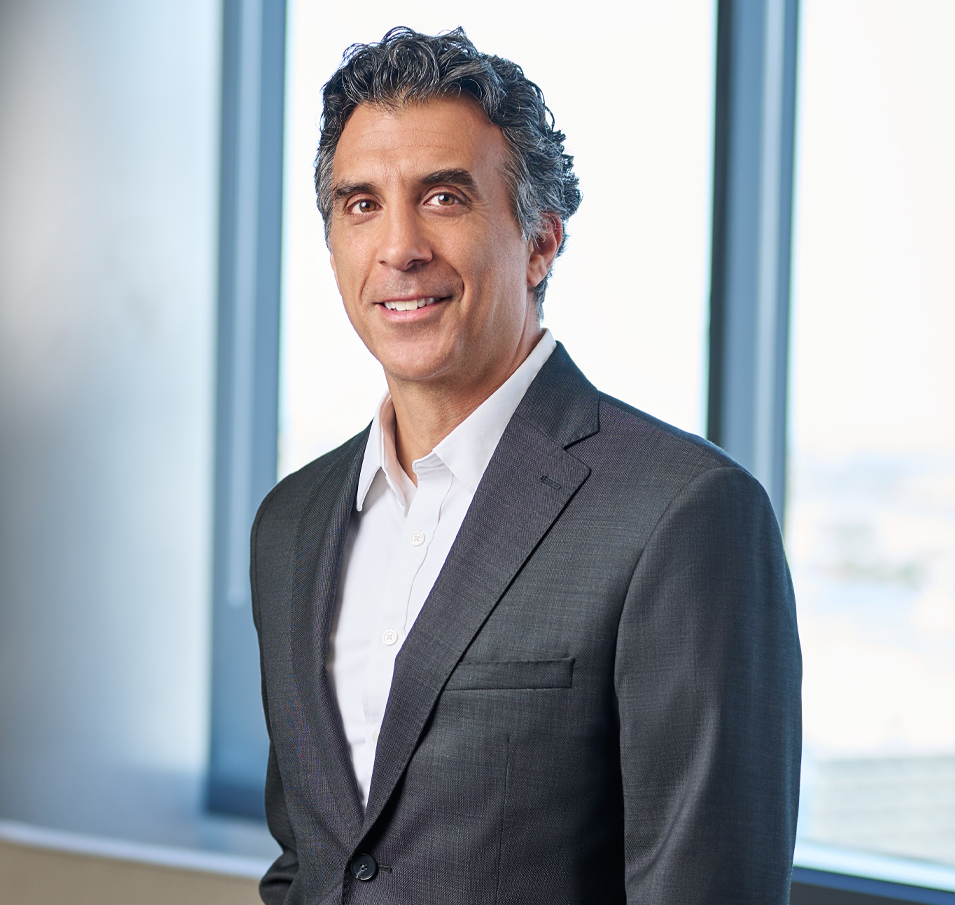 Jason A. Forge
Partner
Email
PDF
I wanted to join a private AG's office committed to combating corporate corruption, where no one is too big to nail.
Overview
Jason Forge is a partner in Robbins Geller Rudman & Dowd LLP's San Diego office. He specializes in complex investigations, litigation, and trials. As a federal prosecutor and private practitioner, Jason has conducted and supervised scores of jury and bench trials in federal and state courts, including the month-long trial of a defense contractor who conspired with Congressman Randy "Duke" Cunningham in the largest bribery scheme in congressional history. He recently obtained approval of a $160 million recovery in the first successful securities fraud case against Wal-Mart Stores, Inc. in City of Pontiac General Employees' Retirement System v. Wal-Mart Stores, Inc. In addition, Jason was a member of the Firm's trial team in Hsu v. Puma Biotechnology, Inc., a securities fraud class action that resulted in a verdict in favor of investors after a two-week jury trial.
After the trial victory over Puma Biotechnology and Alan Auerbach, Jason joined a Robbins Geller litigation team that had defeated 12 motions for summary judgment against 40 defendants and was about to depose 17 experts in the home stretch to trial. Jason and the team used these depositions to disprove a truth-on-the-market argument that nine defense experts had embraced. Soon after the last of these expert depositions, the Robbins Geller team secured a $1.025 billion settlement from American Realty Capital Properties and other defendants that included a record $237 million contribution from individual defendants and represented more than twice the recovery rate obtained by several funds that had opted out of the class.
Jason was a key member of the litigation team that secured a historic recovery on behalf of Trump University students in two class actions against President Donald J. Trump. The settlement refunds over 90% of the money thousands of students paid to "enroll" in Trump University. He represented the class on a pro bono basis. Jason has also successfully defeated motions to dismiss and obtained class certification against several prominent defendants, including the first federal RICO case against Scotts Miracle-Gro, which recently settled for up to $85 million. He was a member of the litigation team that obtained a $125 million settlement in In re LendingClub Securities Litigation, a settlement that ranked among the top ten largest securities recoveries ever in the Northern District of California.
In a case against another prominent defendant, Pfizer Inc., Jason led an investigation that uncovered key documents that Pfizer had not produced in discovery. Although fact discovery in the case had already closed, the district judge ruled that the documents had been improperly withheld and ordered that discovery be reopened, including reopening the depositions of Pfizer's former CEO, CFO, and General Counsel. Less than six months after completing these depositions, Pfizer settled the case for $400 million.
While at the U.S. Attorney's Offices in the Central and Southern Districts of California and the Eastern District of Virginia, Jason was a key member of prosecution teams that led dozens of grand jury investigations and successfully prosecuted many ground-breaking cases in addition to the Cunningham bribery case, including the first search of an executive office at CIA Headquarters in Langley, Virginia, which was part of an investigation that led to the conviction and imprisonment of the CIA's Executive Director (the highest-ranking federal law enforcement or intelligence officer ever imprisoned); the nation's largest fraudulent mortgage origination scheme; and the nation's largest baby-selling ring (led by a nationally renowned attorney). Jason has also taught trial practice techniques on local and national levels, and has written and argued many state and federal appeals, including an en banc argument in the Ninth Circuit. He also teaches White Collar Crime at the University of San Diego School of Law.
Jason has been selected as a Recommended Lawyer by The Legal 500, a Local Litigation Star by Benchmark Litigation, a Top Plaintiff Lawyer and a Top 100 Lawyer by the Daily Journal, a Plaintiffs' Lawyer Trailblazer by The National Law Journal, named to the Best Lawyers in America and the Southern California Best Lawyers lists by Best Lawyers®, and has been honored as a Litigator of the Year by Our City San Diego. He has also been named a Leading Lawyer in America and a Leading Plaintiff Financial Lawyer by Lawdragon.
Jason earned a Bachelor of Business Administration degree from the University of Michigan Ross School of Business, graduating with high distinction. He then earned a Juris Doctor degree from the University of Michigan Law School, graduating magna cum laude, where he was a member of the Order of the Coif and was a Contributing Editor to the Michigan Law Review.
Awards
Recommended Lawyer, The Legal 500, 2023
Leading Plaintiff Financial Lawyer, Lawdragon, 2019-2023
Leading Lawyer in America, Lawdragon, 2022-2023

Best Lawyer in America,

Best Lawyers®

, 2019-2023

Southern California Best Lawyer, Best Lawyers®

, 2019-2021

Local Litigation Star, Benchmark Litigation, 2020
Plaintiffs' Lawyer Trailblazer, The National Law Journal, 2018
Top 100 Lawyer, Daily Journal, 2017
Top Plaintiff Lawyer, Daily Journal, 2017
Litigator of the Year, Our City San Diego, 2017
Two-time recipient of one of Department of Justice's highest awards: Director's Award for Superior Performance by Litigation Team
Numerous commendations from Federal Bureau of Investigation (including commendation from FBI Director Robert Mueller III), Internal Revenue Service, and Defense Criminal Investigative Service
Education
The University of Michigan Law School, J.D., 1993, magna cum laude
Order of the Coif
Contributing Editor to Michigan Law Review
The University of Michigan Ross School of Business, B.B.A., 1990
Admissions
California
Michigan
United States Courts of Appeals for the Sixth and Ninth Circuits
United States District Courts for the Northern, Central and Southern Districts of California
United States District Court for the Eastern District of Michigan
Featured Seminars & Speaking Engagements
Southern District of California U.S. District Court and Federal Bar Association Trial Practice Seminar: Presenter and Panelist, Closing Arguments
Office of Overseas Prosecutorial Development (Tirana, Albania) Public Corruption Seminar: Presenter and Panelist
National Advocacy Center (Columbia, South Carolina) Trial Advocacy Seminar: Instructor
National Advocacy Center (Columbia, South Carolina) RICO (Racketeer Influenced and Corrupt Organizations Act) Seminar: Presenter