PDF
Robbins Geller Attorneys Named as 2021 Southern California Ones to Watch, Best Lawyers by Best Lawyers®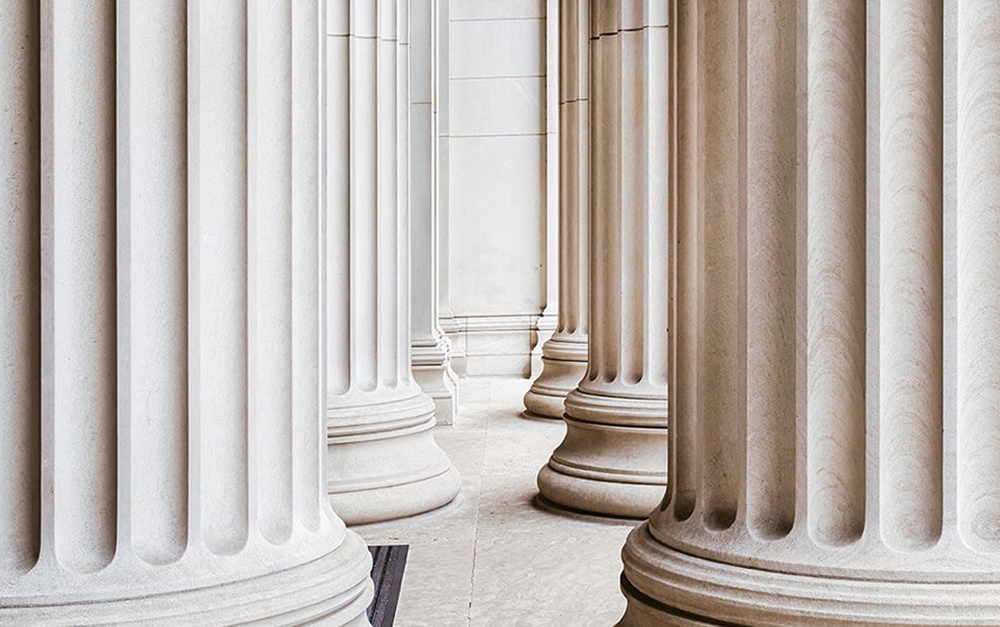 November 16, 2020
Best Lawyers® recognized four Robbins Geller female attorneys as Southern California Ones to Watch for 2021: Danielle S. Myers, Erika Oliver, and Jennifer N. Caringal for Securities/Capital Markets Law, and Rachel L. Jensen for Mass Tort Litigation. Earlier this year, in addition to the regional awards, partners Willow E. Radcliffe and Aelish Marie Baig were honored nationally as Ones to Watch for 2021. "Best Lawyers was founded in 1981 with the purpose of highlighting the extraordinary accomplishments of those in the legal profession," said Best Lawyers CEO Phil Greer.
Robbins Geller is proud of our attorneys' recognition for their many accomplishments and contributions to our practice. Danielle has secured appointment of clients as lead plaintiff and the Firm's appointment as lead counsel in over 140 securities class actions in the past several years which have yielded more than $3 billion for investors. Rachel was one of the co-counsel who secured a historic recovery on behalf of Trump University students nationwide in two class actions against President Donald J. Trump, which provided $25 million and nearly 100% refunds to class members. Jennifer served as part of the Robbins Geller team litigating In re Am. Realty Cap. Props., Inc. Litig. which resulted in a $1.025 billion recovery, and Erika was on a team of Robbins Geller attorneys that recently obtained a $19.75 million recovery in In re Banc of California Sec. Litig.
The publication also selected several Robbins Geller attorneys as Southern California Best Lawyers for 2021: Darren J. Robbins (Derivatives and Futures Law, Securities/Capital Markets Law), Daniel S. Drosman (Insurance Law, Securities/Capital Markets Law), Spencer A. Burkholz (Insurance Law, Securities/Capital Markets Law), Randall J. Baron (Derivatives and Futures Law, Mergers & Acquisitions Law), David W. Mitchell (Antitrust), Travis E. Downs III (Derivatives and Futures Law), Michael J. Dowd (Insurance Law), and Jason A. Forge (Securities/Capital Markets Law).
Founding partner Darren recently served as lead counsel in In re Am. Realty Cap. Props., Inc. Litig., a securities class action arising out of improper accounting practices, recovering more than $1 billion for class members, including the largest personal contributions ($237.5 million) ever made by individual defendants to a securities class action settlement. Attorneys Mike, Spence, and Dan have prosecuted dozens of complex securities cases and obtained significant recoveries for investors in cases such as Jaffe v. Household International in the Northern District of Illinois, a securities class action that obtained a record-breaking $1.575 billion settlement after 14 years of litigation. Dan also recently obtained a $350 million recovery on the eve of trial in Smilovits v. First Solar, Inc. Partner Jason recently secured a $160 million recovery in the first successful securities class action against Wal-Mart Stores, Inc.
David served as class co-counsel in the ISDAfix Benchmark action against 14 major banks and broker ICAP plc, obtaining an "extraordinary" $504.5 million recovery for plaintiffs. Randy and co-counsel recently secured a $60 million partial settlement in the high-profile action challenging Tesla, Inc.'s bailout of SolarCity Corp. in 2016. Travis has successfully prosecuted more than 65 stock option backdating derivative actions recovering hundreds of millions in financial givebacks for plaintiffs and an overhaul of corporate governance, including annual directors elections, majority voting directors, and shareholder nomination of directors.
Best Lawyers® attorney selection is solely based on peer review by using "methodology . . . designed to capture, as accurately as possible, the consensus opinion of leading lawyers about the professional abilities of their colleagues within the same geographical area and legal practice area." To learn more about Best Lawyers®, click here.
Read More Awards
November 20, 2023

November 3, 2023

September 29, 2023

September 14, 2023

September 5, 2023