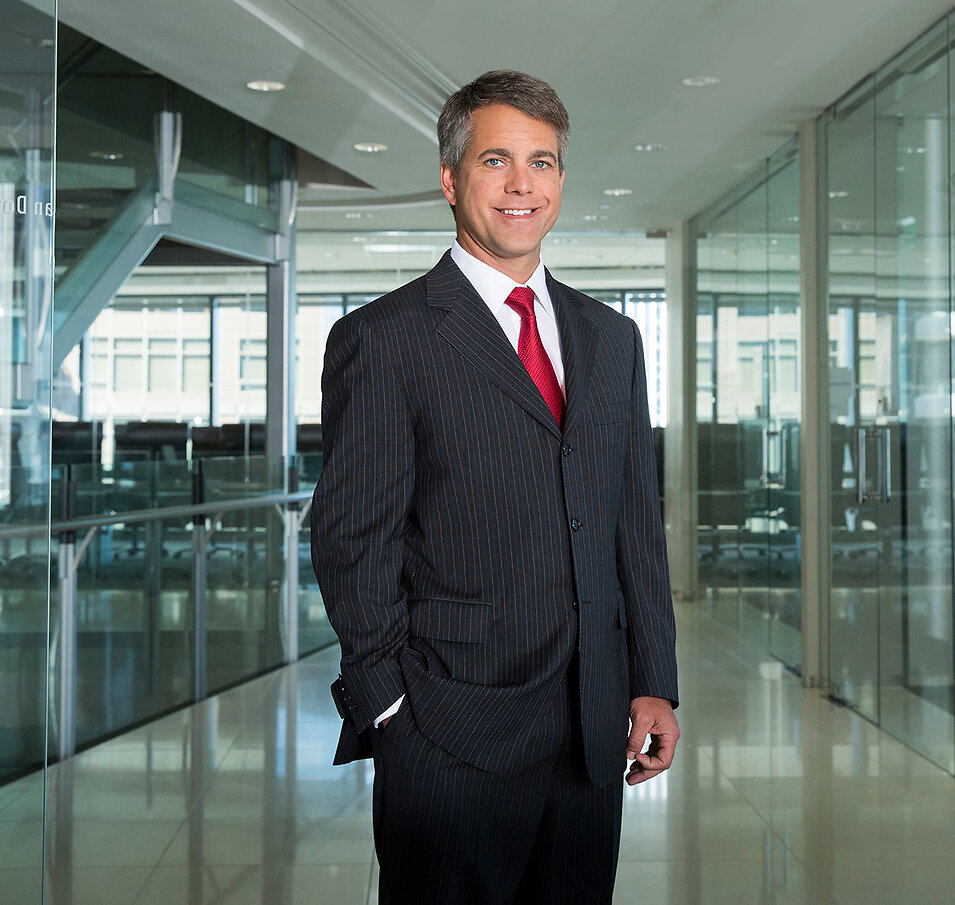 Daniel S. Drosman
Partner
Email
PDF
Our ability to prevail at trial ensures that we maximize recovery for defrauded investors.
Overview
Daniel Drosman is a partner in Robbins Geller Rudman & Dowd LLP's San Diego office and a member of the Firm's Management Committee. He focuses his practice on securities fraud and other complex civil litigation and has obtained significant recoveries for investors in cases such as Morgan Stanley, Cisco Systems, The Coca-Cola Company, Petco, PMI, and America West. Dan served as lead trial counsel in Jaffe v. Household International in the Northern District of Illinois, a securities class action that obtained a record-breaking $1.575 billion settlement after 14 years of litigation, including a six-week jury trial in 2009 that resulted in a verdict for plaintiffs. Dan also helped secure a $388 million recovery for investors in J.P. Morgan residential mortgage-backed securities in Fort Worth Employees' Retirement Fund v. J.P. Morgan Chase & Co. On a percentage basis, that settlement is the largest recovery ever achieved in an RMBS class action. Dan also served as lead counsel in Smilovits v. First Solar, Inc., and obtained a $350 million settlement on the eve of trial. The settlement is fifth-largest PSLRA settlement ever recovered in the Ninth Circuit.
Most recently, Dan led a team of Robbins Geller attorneys to a record-breaking $809.5 million settlement in In re Twitter, Inc. Securities Litigation, which settled the day before trial was set to commence. The settlement is the largest securities fraud class action recovery in the Ninth Circuit in the last decade and one of the top 20 shareholder class action settlements of all time. Dan was part of the Robbins Geller litigation team in Monroe County Employees' Retirement System v. The Southern Company in which an $87.5 million settlement was reached after three years of litigation. The settlement resolved claims for violations of the Securities Exchange Act of 1934 stemming from defendants' issuance of materially misleading statements and omissions regarding the status of construction of a first-of-its-kind "clean coal" power plant that was designed to transform coal into synthetic gas that could then be used to fuel the power plant.
In another recent case, Dan and the Robbins Geller litigation team obtained a $62.5 million settlement in Villella v. Chemical and Mining Company of Chile Inc., which alleged that Sociedad Química y Minera de Chile S.A. ("SQM") violated the Securities Exchange Act of 1934 by issuing materially false and misleading statements regarding the Company's failure to disclose that money from SQM was channeled illegally to electoral campaigns for Chilean politicians and political parties as far back as 2009. SQM had also filed millions of dollars' worth of fictitious tax receipts with Chilean authorities in order to conceal bribery payments from at least 2009 through fiscal year 2014.
In a pair of cases – Abu Dhabi Commercial Bank, et al. v. Morgan Stanley & Co. Inc. ("Cheyne" litigation) and King County, Washington, et al. v. IKB Deutsche Industriebank AG ("Rhinebridge" litigation) – Dan led a group of attorneys prosecuting fraud claims against the credit rating agencies, where he is distinguished as one of the few plaintiffs' counsel to defeat the rating agencies' traditional First Amendment defense and their motions for summary judgment based on the mischaracterization of credit ratings as mere opinions not actionable in fraud. As reported in The Wall Street Journal, the parties reached a confidential settlement encompassing both SIV cases just weeks before the Cheyne trial was scheduled to begin. Standard & Poor's, one of the three defendants in the Cheyne case, publicly disclosed that its portion of the settlement payment was $77 million. Reuters' legal reporter Alison Frankel described the settlement as a "landmark" deal, emphasizing that it was the "first time that S&P and Moody's have settled accusations that investors were misled by their ratings." An article written by journalist Matt Taibbi entitled "The Last Mystery of the Financial Crisis," published in Rolling Stone magazine, similarly credits Robbins Geller with uncovering "a mountain of evidence" detailing the credit rating agencies' fraudulent conduct in the Cheyne and Rhinebridge actions that had "never been seen by the general public."
Dan is a frequent speaker at conferences and seminars around the world and has lectured on a wide range of topics related to securities litigation. He has taught Trial Advocacy, Appellate Advocacy, Legal Writing, and Securities Regulation courses at the University of San Diego School of Law and Thomas Jefferson School of Law. Before joining the Firm, Dan served for three years as an Assistant District Attorney for the Manhattan District Attorney's office. While there, he served in both the appellate section, where he briefed and argued over 25 cases to the New York appellate courts, and in the trial section, where he prosecuted a wide variety of cases involving street crime. He was then brought on as an associate in the New York office of Weil, Gotshal & Manges, where he concentrated his practice in civil litigation and white-collar criminal defense. Dan later became an Assistant United States Attorney in the Southern District of California. In the Southern District, he tried cases before the United States District Court and briefed and argued numerous appeals before the Ninth Circuit Court of Appeals. He was a member of the border crimes unit, where he was assigned to investigate and prosecute violations of the federal narcotics and immigration laws as well as official corruption cases. During his tenure as an Assistant United States Attorney, Dan received the Department of Justice Special Achievement Award in recognition of sustained superior performance of duty.
Dan has been named a Leading Lawyer in America and a Leading Plaintiff Financial Lawyer by Lawdragon, a Top Plaintiff Lawyer and a Top 100 Lawyer by the Daily Journal, a Recommended Lawyer by The Legal 500, a Super Lawyer by Super Lawyers Magazine, and a Titan of the Plaintiffs Bar by Law360. He was recently selected to The Wall Street Journal's Southern California Best Lawyers list, a recognition selected by peer recognition and professional achievement. He has also been selected to the Best Lawyers in America and the Southern California Best Lawyers lists by Best Lawyers®. Dan was recognized as a Lawyer of the Year by Best Lawyers® for 2022 and 2024, as well as a West Trailblazer for 2022 by The American Lawyer. He received his Bachelor of Arts degree in Political Science from Reed College, with honors, and was elected to Phi Beta Kappa. Dan received his Juris Doctor degree from Harvard Law School.
Awards
Lawyer of the Year, Best Lawyers®, 2022, 2024
Best Lawyer in America, Best Lawyers®, 2019-2024
Recommended Lawyer, The Legal 500, 2017-2018, 2023
Leading Plaintiff Financial Lawyer, Lawdragon, 2019-2023
Leading Lawyer in America, Lawdragon, 2018-2023
West Trailblazer, The American Lawyer, 2022
Top Plaintiff Lawyer, Daily Journal, 2022
Plaintiff Litigator of the Year, Benchmark Litigation, 2022

Titan of the Plaintiffs Bar,

Law360

, 2022

Southern California Best Lawyers, The Wall Street Journal, 2021
Southern California Best Lawyer, Best Lawyers®, 2019-2021
Super Lawyer, Super Lawyers Magazine, 2017-2020
Top 100 Lawyer, Daily Journal, 2017
Education
Harvard Law School, J.D., 1993
Reed College, B.A., 1990, Political Science, with honors
Admissions
New York
California
United States Court of Appeals for the Ninth Circuit
United States District Courts for the Northern, Central, and Southern Districts of California
United States District Court for the District of Colorado
United States District Courts for the Eastern and Southern Districts of New York