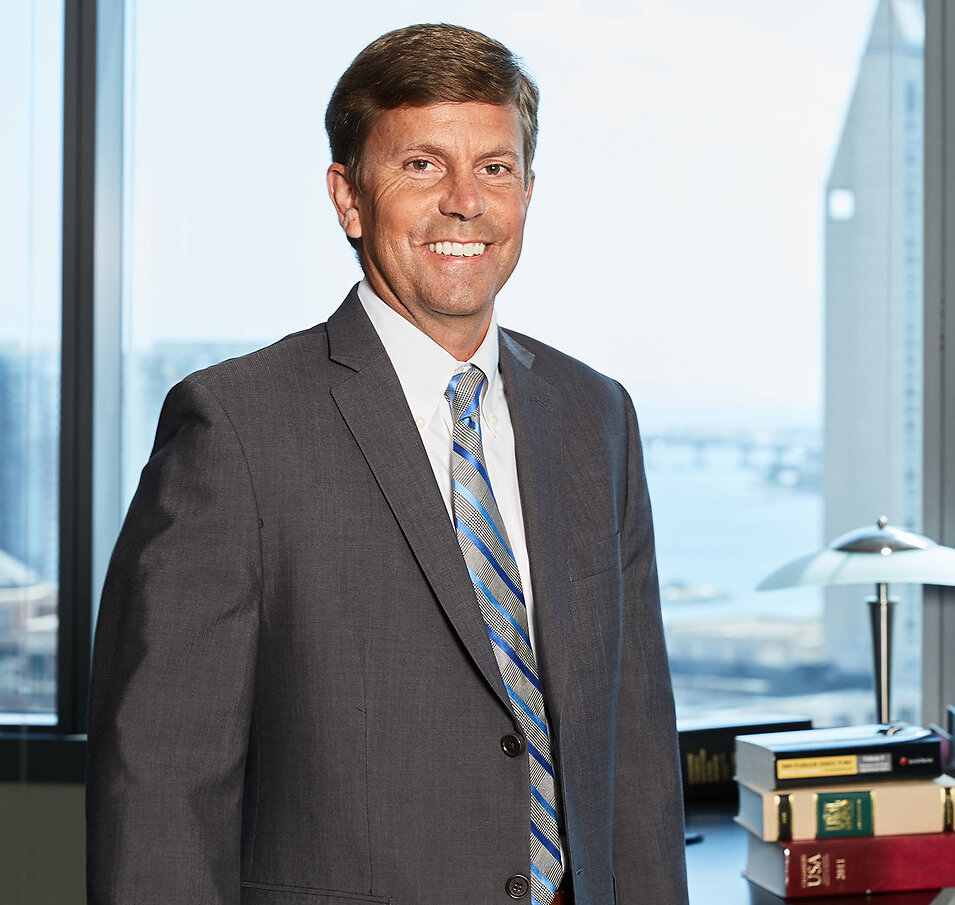 David W. Mitchell
Partner
Email
PDF
It is important for aggrieved parties to have their day in court and to have the best possible representation.
Overview
David Mitchell is a partner in Robbins Geller Rudman & Dowd LLP's San Diego office and focuses his practice on antitrust and securities fraud litigation. He leads the Firm's antitrust benchmark rate litigations as well as the Firm's pay-for-delay actions. He has served as lead or co-lead counsel in numerous cases and has helped achieve substantial settlements for shareholders. His most notable cases include Dahl v. Bain Capital Partners, LLC, obtaining more than $590 million for shareholders, and In re Payment Card Interchange Fee and Merchant Discount Antitrust Litig. Additionally, Mitchell served as class counsel in the ISDAfix Benchmark action against 14 major banks and broker ICAP plc, obtaining more than $500 million for plaintiffs (pending final approval). Currently, Mitchell serves as court-appointed counsel in In re Aluminum Warehousing Antitrust Litig.
Mitchell was nationally recognized for his legal work and named an "Antitrust Trailblazer" by The National Law Journal, which honored attorneys for their achievements in various specialties. He has also been named to the Best Lawyers in America list by Best Lawyers®, the "Best of the Bar – The Most Outstanding Lawyers in San Diego" list by the San Diego Business Journal, the Super Lawyers list, and the 2014 Global Directory of Who's Who.
Prior to joining the Firm, Mitchell served as an Assistant United States Attorney in the Southern District of California. While at the United States Attorney's Office, he worked on cases involving narcotics trafficking, bank robbery, murder-for-hire, alien smuggling and terrorism. He tried nearly 20 cases to verdict before federal criminal juries and made numerous appellate arguments before the Ninth Circuit Court of Appeals.
Mitchell graduated from the University of Richmond with a Bachelor of Arts degree in both Economics and History and thereafter received his Juris Doctor degree from the University of San Diego School of Law.
Awards
Member, Enright Inn of Court
Best Lawyer in America, Best Lawyers®, 2018-2019
Super Lawyer, 2016-2018
Antitrust Trailblazer, The National Law Journal, 2015
"Best of the Bar – The Most Outstanding Lawyers in San Diego," San Diego Business
Journal, 2014
Education
University of San Diego School of Law, J.D., 1998
University of Richmond, B.A., 1995
Admissions
California
United States Courts of Appeals for the Second and Ninth Circuits
United States District Courts for the Northern, Central and Southern Districts of California
United States District Court for the Northern District of Illinois
United States District Court for the Eastern District of Wisconsin
Notable Cases
Notable Cases
News
September 18, 2018

September 5, 2018

August 15, 2018

July 3, 2018

June 27, 2018

June 13, 2018

March 30, 2018

December 19, 2017

November 1, 2017

September 12, 2017

August 15, 2017

April 24, 2017

March 17, 2017

January 20, 2017

May 17, 2016

April 8, 2016

January 20, 2016

November 9, 2015

September 28, 2015

April 21, 2015

March 27, 2015

March 5, 2015

February 12, 2015

December 3, 2014

November 6, 2014

September 9, 2014

January 17, 2014

April 11, 2013

March 13, 2013

July 19, 2012