PDF
"A National Movement": Robbins Geller Prosecutes Big Tech for Decimating Local News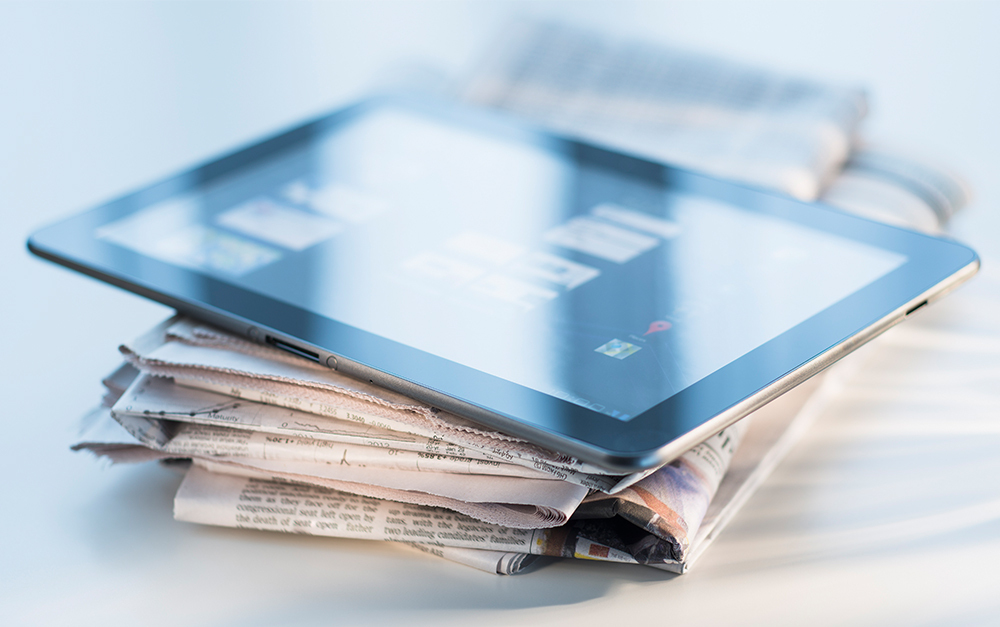 December 7, 2021
Today, Axios reported that Robbins Geller Rudman & Dowd LLP, along with co-counsel, is litigating antitrust lawsuits on behalf of local newspapers across the country who allege that Big Tech companies have illegally monopolized the digital ad market. The plaintiffs allege that Google and Facebook have used content from local newspapers without permission, profited from it, and damaged the newspaper industry as a whole. In addition to recovering damages for injured newspapers, the litigation aims to level the playing field so local newspapers can compete, rather than struggle to survive.
"Local news organizations are the foundation of a vibrant, free press, and their readership and revenue are disappearing due to the abusive practices of a few powerful tech companies," said Paul J. Geller, founding partner and one of the leading plaintiffs' lawyers in the country. "These suits are about ensuring that local news isn't exploited and harmed by anticompetitive practices – that local voices can still be heard," he continued. Mr. Geller was recently a leading member of the small team of lead counsel that negotiated a $26 billion nationwide settlement to address the harms of the opioid crisis, and he served as lead counsel in the Firm's prosecution of Facebook for alleged privacy violations. The Firm's $650 million recovery in that case is the largest-ever privacy class action settlement.
The first complaint was filed in January 2021 in West Virginia by a holding company that owns the Charleston Gazette-Mail, a newspaper that won a Pulitzer Prize for coverage of the opioid crisis. After a similar lawsuit filed against Google by Associated Newspapers, the cases are being consolidated and are now pending in the Southern District of New York.
Per Axios, the litigation has quietly grown into "a national movement" to "take a stand against Big Tech," involving over 200 newspapers from dozens of states across the country.
"It's inspiring to see so many local newsrooms and media organizations joining this fight because there's so much at stake for the local press in communities across the United States," said David W. Mitchell, a partner at the Firm who is litigating these cases on behalf of media organizations.
Robbins Geller Rudman & Dowd LLP is one of the country's largest, highest-impact class action firms. With 200 lawyers in 9 offices in the United States and overseas, the Firm has litigated some of the nation's most historic cases involving corporate fraud and consumer abuse, including litigating, together with co-counsel from across the country, a $26 billion settlement with a major pharmaceutical manufacturer and three distributors in In re National Prescription Opiate Litig. and the largest securities class action recovery ever - $7.2 billion - in In re Enron Corp. Sec. Litig.
For media inquiries, please contact media@rgrdlaw.com.