PDF
Robbins Geller Announces Opening of Wilmington Office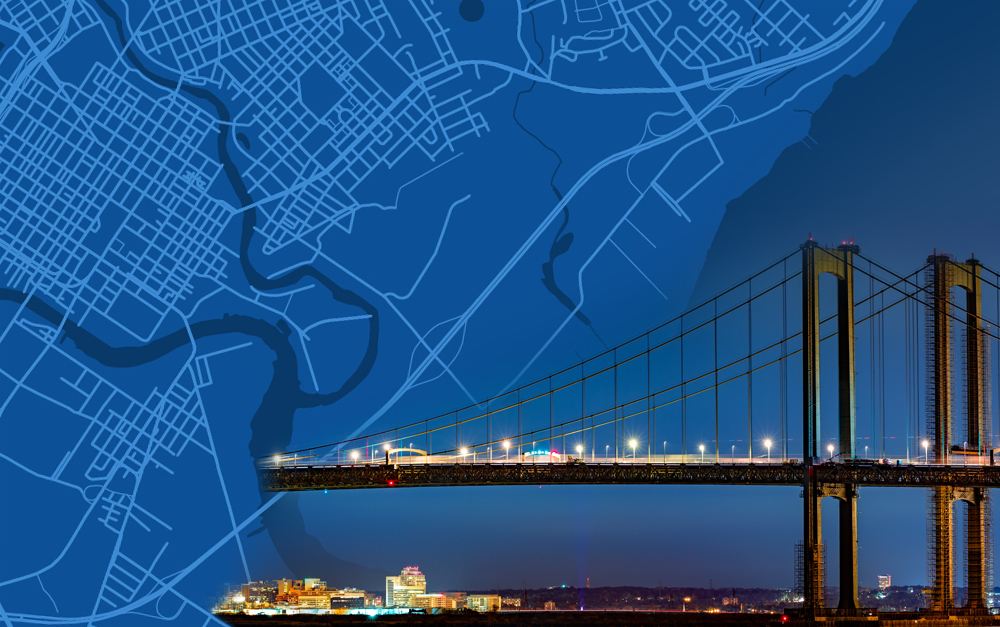 October 3, 2023
Robbins Geller Rudman & Dowd LLP has opened its tenth office in Wilmington, Delaware. The state of Delaware is a key jurisdiction for litigation to protect shareholders' rights and enforce good corporate governance. Robbins Geller has led precedent-setting cases in the Delaware Court of Chancery for decades, recovering billions for shareholders and securing corporate reforms.
The new office is led by partner Christopher H. Lyons. Lyons has prosecuted cases in the Delaware Court of Chancery throughout his career, including multiple trials on behalf of both plaintiffs and defendants. Tayler D. Bolton, an associate who likewise practices before the Delaware Court of Chancery, joins Lyons in the Wilmington office.
Lyons has achieved substantial recoveries in Delaware Court of Chancery cases including, so far this year: Goldstein v. Denner (Bioverativ), where Robbins Geller obtained an $84 million partial settlement and is preparing to try the remaining claims; and Teamsters Local 237 Additional Security Benefit Fund v. Caruso (Zayo), a breach of fiduciary duty case where Robbins Geller obtained a $27 million settlement (pending court approval).
In addition to Lyons, partners Randall J. Baron, Travis E. Downs III, Chad Johnson, and Noam Mandel lead the Firm's Delaware Practice Group litigating this specialized area of law in Delaware courts. The Delaware Practice Group also includes partners Benny C. Goodman III, David A. Knotts, Erik W. Luedeke, A. Rick Atwood, Jr., Desiree Cummings, and Jonathan Zweig.
Attorneys in the Delaware Practice Group have tried precedent-setting cases in the Court of Chancery, including In re Dole Food Co., Inc. S'holder Litig. ($148 million recovery, the largest trial verdict ever in a class action challenging a merger transaction); In re Rural/Metro Corp. S'holders Litig. (nearly $110 million total recovery, affirmed by the Delaware Supreme Court in RBC Cap. Mkts., LLC v. Jervis); and In re Del Monte Foods Co. S'holders Litig. ($89.4 million settlement for shareholders of Del Monte).
In 2023, a Robbins Geller litigation team and co-counsel secured a $1 billion recovery in a case against Dell Technologies in the largest recovery prior to judgment ever achieved in a breach of fiduciary duty action in the Delaware Court of Chancery. Johnson led the Robbins Geller litigation team in Dell. Mandel, Cummings, and Zweig also litigated the case.
About Robbins Geller

Robbins Geller Rudman & Dowd LLP is one of the world's leading complex litigation firms, representing plaintiffs in securities fraud, shareholder derivative, antitrust, corporate takeover, and consumer fraud and privacy cases. With 200 lawyers in 10 offices, Robbins Geller is one of the world's largest plaintiffs' firms, and the Firm's attorneys have obtained many of the largest securities, antitrust, and consumer class action recoveries in history.

The Firm is ranked #1 on the most recent ISS Securities Class Action Services Top 50 Report for recovering more than $1.75 billion for investors in 2022 — the third year in a row Robbins Geller tops the list. And in those three years alone, Robbins Geller recovered nearly $5.3 billion for investors, more than double the amount recovered by any other plaintiffs' firm. The Firm secured the largest-ever securities fraud class action settlement — $7.2 billion — in In re Enron Corp. Securities Litigation.

For media inquiries, please contact media@rgrdlaw.com or call (619) 338-3821.
Read More Firm News
November 21, 2023

November 16, 2023

November 3, 2023

October 24, 2023

October 20, 2023