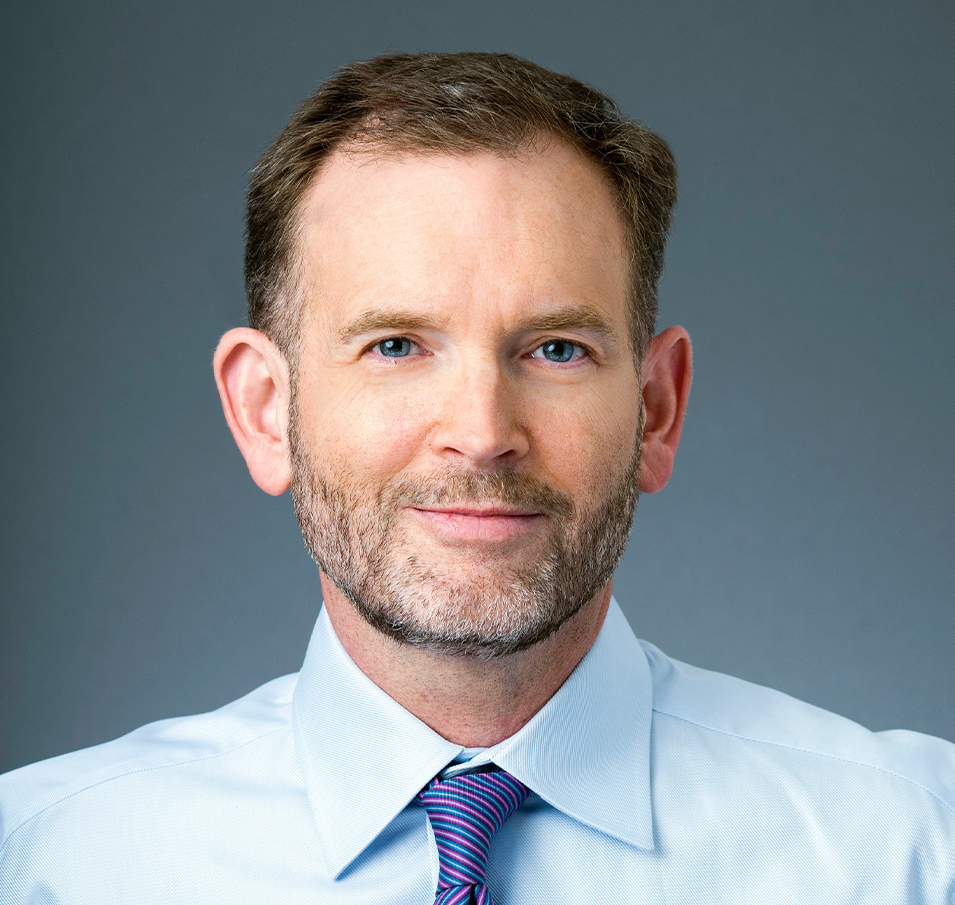 Chad Johnson
Partner
Email
PDF
U.S. capital markets are the envy of the world in large part because of the vigorous enforcement of federal and state securities laws. Our firm plays an important role in this system by enforcing securities laws in the private sector.
Overview
Chad Johnson is the Managing Partner of the Firm's Manhattan office. Chad has been handling complex securities cases and breach of fiduciary duty actions for more than 30 years. Chad's background includes significant experience as a plaintiffs' lawyer, a securities-fraud prosecutor, and as a defense lawyer.
Chad served as the head of New York's securities fraud unit referred to as the Investor Protection Bureau. In that role, Chad prosecuted cases that resulted in billions of dollars of recoveries for New Yorkers and helped make new law in the area of securities enforcement for the benefit of investors. Chad's experience in that law enforcement position included prosecuting Wall Street dark pool operators for their false statements to the investing public.
Chad represents institutional and individual investors in securities and breach of fiduciary duty cases, including representing investors in direct or "opt-out" actions and in class actions. Chad represents some of the world's largest and most sophisticated asset managers, public pension funds, and sovereign wealth funds. Chad also represents whistleblowers in false claims act or "qui tam" actions.
Chad's cases have resulted in some of the largest recoveries for shareholders on record. This includes recoveries in the following securities cases: WorldCom (which recovered more than $6 billion for shareholders); Wachovia (which recovered $627 million for shareholders); Williams (which recovered $311 million for shareholders); and Washington Mutual (which recovered $208 million for shareholders). Chad also helped recover $16.65 billion from Bank of America and $13 billion from JP Morgan Chase on behalf of state and federal working groups focused on toxic residential mortgage-backed securities (RMBS) devised and sold by those banks.
Chad has tried cases in federal and state courts, in the Delaware Court of Chancery, and before arbitration tribunals in the United States and overseas. Chad also advises investors about how best to enforce their rights as shareholders outside the United States.
Before joining Robbins Geller, Chad was a partner with Quinn Emanuel where he served as the chair of that firm's Institutional Investor Litigation Practice. Earlier in his career, Chad was a partner with Latham & Watkins where he defended executives and companies in securities and breach of fiduciary duty cases.
Chad is originally from Michigan and received his B.A. from the University of Michigan and his J.D. from Harvard Law School.
Education
Harvard Law School, J.D., cum laude
President of the Harvard Law School Forum
University of Michigan, B.A., Political Science
High Distinction
Angell Scholar
Admissions
State of New York
State of Illinois
District of Columbia
United States Courts of Appeals for the Third, Ninth, Tenth, and Federal Circuits
United States District Courts for the Southern and Eastern Districts of New York
United States District Court for the Eastern District of Michigan