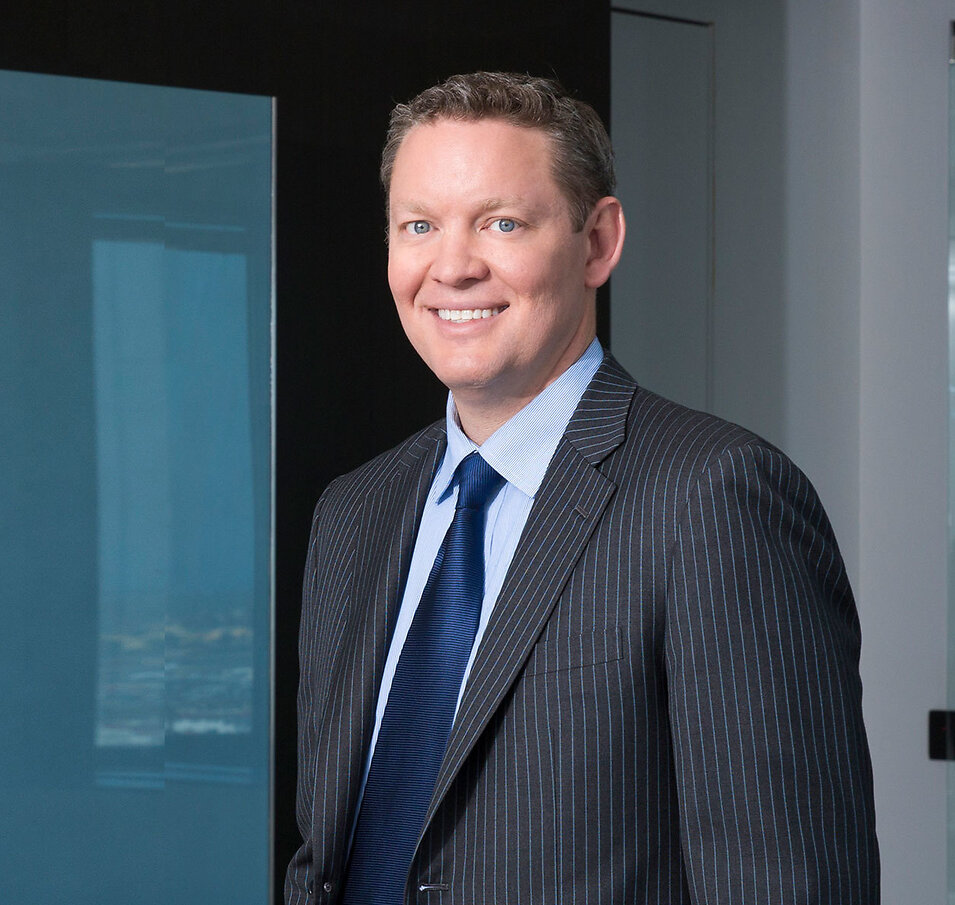 David A. Knotts
Partner
Email
PDF
We are experts in the applicable law, we build every case for trial, and we just work harder than the other side. It's that simple.
Overview
David Knotts is a partner in Robbins Geller Rudman & Dowd LLP's San Diego office. He focuses his practice on securities class action litigation in the context of mergers and acquisitions, representing both individual shareholders and institutional investors. David is part of the Firm's Delaware Practice Group. David has been counsel of record for shareholders on a number of significant recoveries in courts throughout the country, including In re Rural/Metro Corp. S'holders Litig. (nearly $110 million total recovery, affirmed by the Delaware Supreme Court in RBC v. Jervis), In re Del Monte Foods Co. S'holders Litig. ($89.4 million), Websense ($40 million), In re Onyx S'holders Litig. ($30 million), and Joy Global ($20 million). Websense and Onyx are both believed to be the largest post-merger class settlements in California state court history. When David presented the settlement as lead counsel for the stockholders in Joy Global, the United States District Court for the Eastern District of Wisconsin noted that "this is a pretty extraordinary settlement, recovery on behalf of the members of the class. . . . [I]t's always a pleasure to work with people who are experienced and who know what they are doing." In addition to ongoing litigation work, David has taught a full-semester course on M&A litigation at the University of California Berkeley School of Law.
Before joining Robbins Geller, David was an associate at one of the largest law firms in the world and represented corporate clients in various aspects of state and federal litigation, including major antitrust matters, trade secret disputes, and unfair competition claims.
David has been named to Benchmark Litigation's 40 & Under Hot List and has been recognized as a Next Generation Partner and a Recommended Lawyer by The Legal 500. He has been honored for his pro bono work, receiving the Wiley W. Manuel Award for Pro Bono Legal Services from the State Bar of California. He was also named to the Casa Cornelia Inns of Court for his work representing unaccompanied minors in asylum hearings in federal immigration court.
David graduated with a Bachelor of Science degree from the University of Pittsburgh. He was an Academic All-American in baseball at Neosho County Community College. David earned his Juris Doctor degree, cum laude, from Cornell Law School.
Awards
40 & Under Hot List, Benchmark Litigation

, 2018, 2020-2021

Next Generation Partner, The Legal 500, 2019-2021
Recommended Lawyer, The Legal 500, 2017-2019
Received the Wiley W. Manuel Award for Pro Bono Legal Services from The State Bar of California
Named to the Casa Cornelia Inns of Court for his work representing unaccompanied minors in asylum hearings in federal immigration court
Education
Cornell Law School, J.D., 2004, cum laude
University of Pittsburgh, B.S., 2001
Admissions
California
United States District Courts for the Northern, Central and Southern Districts of California
United States District Court for the Eastern District of Wisconsin