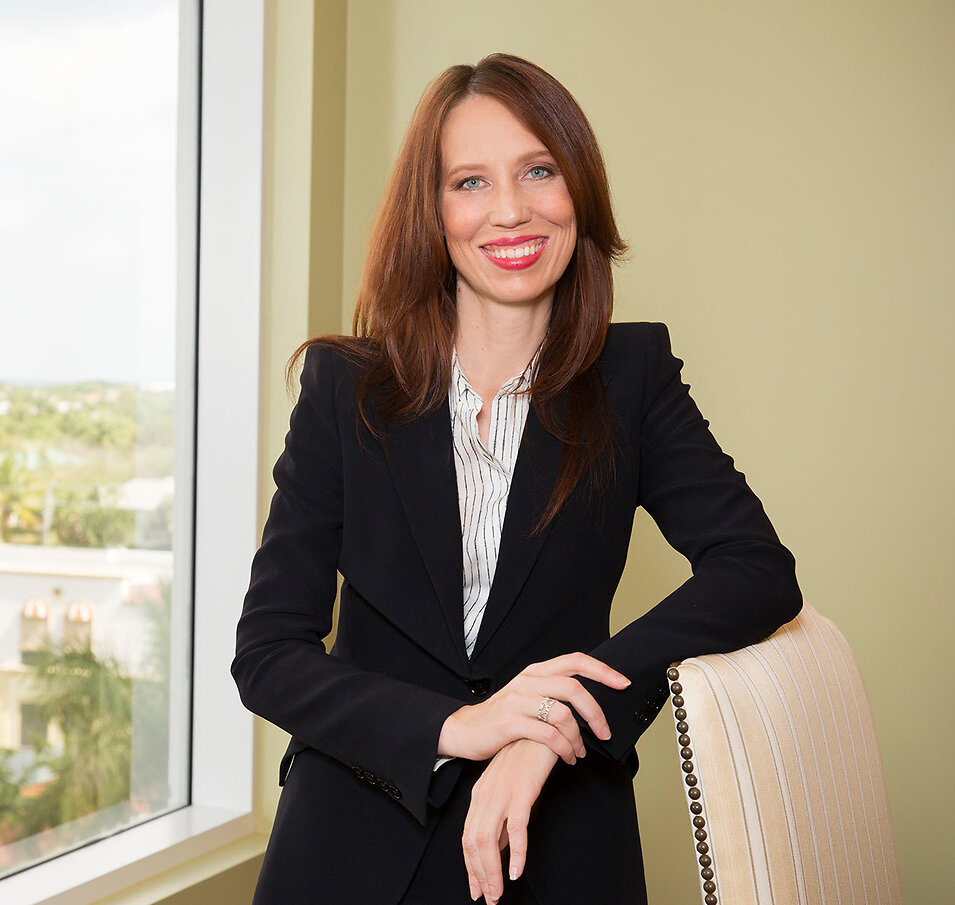 Dory P. Antullis
Partner
Email
PDF
Overview
Dory Antullis is a partner in Robbins Geller Rudman & Dowd LLP's Boca Raton office. Her litigation practice focuses on complex class actions, covering consumer fraud, public nuisance, environmental litigation, privacy litigation, pharmaceuticals, RICO, and antitrust litigation. Dory also works with the Firm's settlement department, negotiating and documenting intricate, high-stakes settlements.
Dory is a core member of the Firm's opioids team, leading the effort on behalf of cities and counties around the country in In re Nat'l Prescription Opiate Litig., No. 1:17-md-02804-DAP (N.D. Ohio). In addition to serving on several committees in the MDL, she was a member of the winning trial team on behalf of the People of the State of California in San Francisco's bellwether case against Allergan, Teva, Walgreens, and others in the prescription opioid supply chain. Together with a trial win against Walgreens, the case has resulted in settlements valued at over $350 million. Dory was also part of a small group of lawyers who negotiated and drafted settlement documents for the national opioid settlements with major distributors, manufacturers, and pharmacies – now totaling more than $50 billion.
Dory has also been an integral part of Robbins Geller's history of successful privacy and data breach class action cases. She is currently serving as Interim Co-Lead Class Counsel in In re Luxottica of America, Inc. Data Breach Litig., No. 1:20-cv-00908-MRB (S.D. Ohio), and Liaison Counsel in DeSue v. 20/20 Eye Care Network, Inc., No. 21-cv-61275-RAR (S.D. Fla.) ($3 million class settlement). Dory's heavy lifting at every stage of the litigation in In re Yahoo! Inc. Customer Data Sec. Breach Litig., No. 5:16-md-02752-LHK (N.D. Cal.), helped to secure a $117.5 million recovery in the largest data breach in history. Dory successfully defeated two rounds of dispositive briefing, worked with leadership and computer privacy and damages experts to plan a winning strategy for the case, and drafted an innovative motion for class certification that immediately preceded a successful mediation with defendants in that litigation. Dory also provided meaningful "nuts-and-bolts" support in other data breach class actions, including In re Am. Med. Collection Agency, Inc., Customer Data Sec. Breach Litig., No. 2:19-md-02904-MCA-MAH (D.N.J.) (representing class of LabCorp customers), and In re Solara Med. Supplies Customer Data Breach Litig., No. 3:19-cv-02284-H-KSC (S.D. Cal.) ($5.06 million settlement). And she currently represents consumers in state and federal court against North Broward Hospital District for a 2021 data breach.
Dory's other current and recent cases include: In re Allergan Biocell Textured Breast Implant Prod. Liab. Litig., No. 2:19-md-02921-BRM-ESK (D.N.J.) (court-appointed member of the Plaintiffs' Executive Committee); Zimmerman v. The 3M Co., No. 1:17-cv-01062-HYJ-SJB (W.D. Mich.) ($54 million settlement on behalf of class of Michigan homeowners whose property was allegedly contaminated with PFAS); In re Aqueous Film-Forming Foams Prods. Liab. Litig., No. 2:18-mn-02873-RMG (D.S.C.) (representing water and wastewater utility providers against AFFF manufacturers); In re Zantac (Ranitidine) Prods. Liab. Litig., No. 9:20-md-02924-RLR (S.D. Fla.) (representing consumers and third party payors); In re Apple Inc. Device Performance Litig., No. 5:18-md-02827-EJD (N.D. Cal.) ($500 million settlement on behalf of consumers who purchased certain model iPhones); In re Liquid Aluminum Sulfate Antitrust Litig., No. 2:16-md-02687-MCA-MAH (D.N.J.) (direct purchaser class settled in excess of $100 million); Gardner v. StarKist Co., 418 F. Supp. 3d 443 (N.D. Cal. 2019); In re FieldTurf Artificial Turf Mktg. & Sales Pracs. Litig., No. 3:17-md-02779-MAS-JTB (D.N.J.); In re NHL Players' Concussion Injury Litig., 2015 U.S. Dist. LEXIS 38755 (D. Minn. Mar. 25, 2015); Friedman v. AARP Inc., No. 2:14-cv-00034-DDP-PLA (C.D. Cal.); In re Ford Fusion & C-Max Fuel Econ. Litig., No. 7:13-md-02450-KMK (S.D.N.Y.); Looper v. FCA US LLC, No. 5:14-cv-00700-VAP-DTB (C.D. Cal.); and In re Aluminum Warehousing Antitrust Litig., 95 F. Supp. 3d 419 (S.D.N.Y. 2015), aff'd, 833 F.3d 151 (2d Cir. 2016).
Dory has been named a Leading Litigator in America and a Leading Plaintiff Consumer Lawyer by Lawdragon. Dory earned her Bachelor of Arts degree from Rice University and her Juris Doctor degree from Columbia Law School.
Awards
Leading Litigator in America, Lawdragon, 2024

Leading Plaintiff Consumer Lawyer,

Lawdragon

, 2022-2023
Practice Areas
Mass Torts (Products Liability & Personal Injury)
Education
Columbia Law School, J.D., 2003
Rice University, B.A., 1999
Admissions
Florida
United States Court of Appeals for the Eleventh Circuit
United States District Courts for the Middle and Southern Districts of Florida
United States District Courts for the Eastern and Western Districts of Michigan