PDF
On the Eve of Closing Arguments in Opioid Trial, Robbins Geller and Co-Counsel Strike Historic $58 Million Settlement for the City and County of San Francisco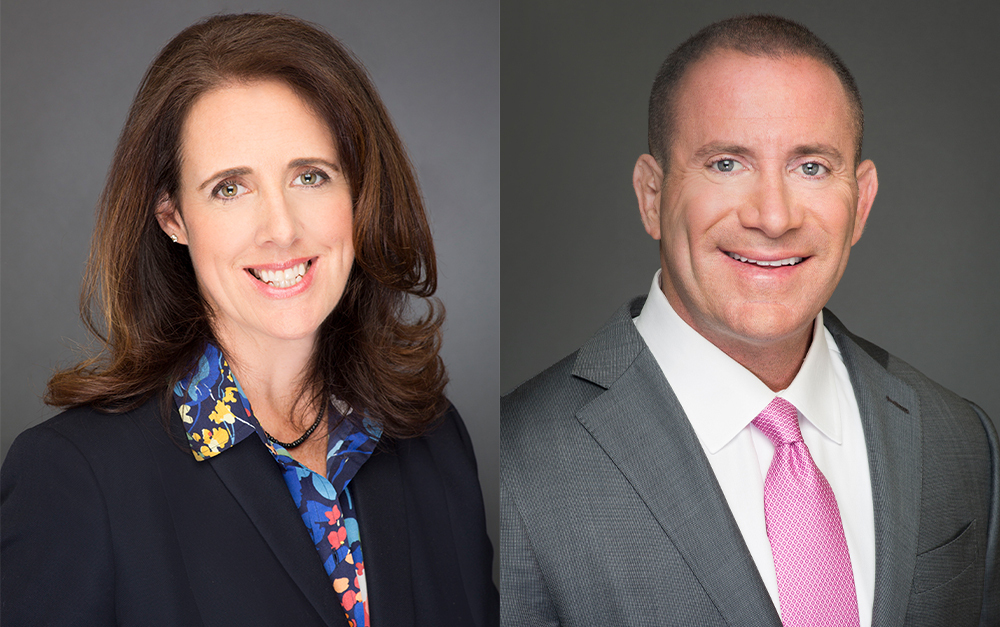 July 13, 2022
On July 12, 2022, Robbins Geller Rudman & Dowd LLP, led by partner Aelish Baig, together with co-trial counsel from Lieff Cabraser, Levin Papantonio, and Simmons Hanly, announced a groundbreaking combined $58 million settlement with the Teva and Allergan family of defendants for their roles in allegedly contributing to the opioid epidemic in the City and County of San Francisco. The defendants deny any liability.
The settlement was announced on the morning of closing arguments in the long-running federal trial in the City and County of San Francisco's civil prosecution of key manufacturer, distributor, and pharmacy defendants for their role in facilitating the city's opioid epidemic. Aelish Baig presented a portion of the closing argument against the remaining defendant, Walgreens, in which she described the magnitude of harm and devastating impact of the opioid-related public health crisis in the Bay Area.
The trial began in late April 2022 before Judge Charles R. Breyer of the United States District Court in San Francisco, California. Robbins Geller and co-counsel from other leading firms represent the People of the State of California through San Francisco City Attorney David Chiu, who sought to hold key pharmaceutical companies liable for fueling the opioid epidemic through false and misleading marketing and failing to report and halt the distribution and dispensing of suspicious orders. The resulting opioid crisis wrought tremendous human suffering in San Francisco.
"There is a clear message to the entire industry here – you simply cannot evade the law to maximize profits, devastate whole communities, and escape accountability," said Baig. "We are honored to represent the People of the State of California by and through the San Francisco City Attorney David Chiu, and grateful to San Francisco for leading this important case of national dimension."
"This is an important milestone, but the fight is not over yet," said Paul J. Geller, a managing partner of Robbins Geller and a key architect of San Francisco's settlements and, more broadly, of the previously announced historic settlements with the nation's largest drug distributors and Johnson & Johnson, which recovered $26 billion for communities hit by the opioid crisis. "The San Francisco settlements, like the prior settlements, will provide much needed funding for education, treatment, and prevention — the cornerstones of abatement. But abatement takes time and overdoses won't suddenly stop; the naloxone that is a significant part of the settlement will save lives."
Originally filed in 2018, the City and County of San Francisco served as a bellwether for the national Multi-District Litigation which is comprised of more than 3,000 cities and counties seeking to hold drug companies accountable for causing the opioid crisis. San Francisco alleged in its 2018 complaint that manufacturers created a "public nuisance" by unfairly marketing opioids by downplaying the risks of addiction and overdose. The case also alleged that manufacturer, distributor, and pharmacy defendants failed to comply with federal and California state laws that require companies to assist in preventing diversion by reporting and halting shipments of suspicious orders of opioids.
Robbins Geller Rudman & Dowd LLP is one of the world's leading complex litigation firms, representing plaintiffs in securities fraud, shareholder derivative, antitrust, corporate takeover, and consumer fraud and privacy cases. With 200 lawyers in 9 offices, Robbins Geller has obtained many of the largest securities, antitrust, and consumer class action recoveries in history. The Firm is ranked #1 on the 2021 ISS Securities Class Action Services Top 50 Report for recovering nearly $2 billion for investors last year alone – more than triple the amount recovered by any other plaintiffs' firm. The Firm secured the largest-ever securities fraud class action settlement — $7.2 billion — in In re Enron Corp. Securities Litigation.
For media inquiries, please contact media@rgrdlaw.com or call (619) 338-3821.
City & County of San Francisco, CA, acting by and through San Francisco City Attorney David Chiu v. Purdue Pharma L.P., No. 3:18-CV-07591-CRB (N.D. Cal.).
Read More Firm News
November 21, 2023

November 16, 2023

November 3, 2023

October 24, 2023

October 20, 2023