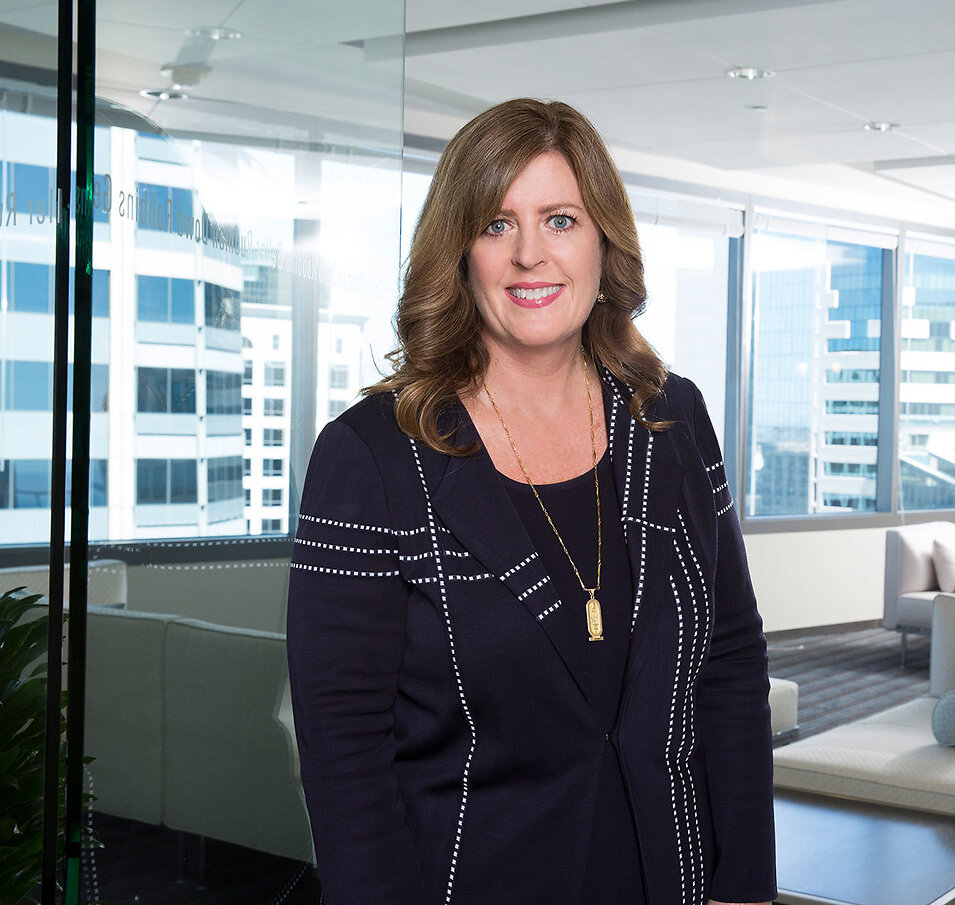 Debra J. Wyman
Partner
Email
PDF
We are tenacious, never yielding to even the most powerful of opponents, and thus we achieve greater results for investors.
Overview
Debra Wyman is a partner in Robbins Geller Rudman & Dowd LLP's San Diego office. She specializes in securities litigation and has litigated numerous cases against public companies in state and federal courts that have resulted in over $2 billion in securities fraud recoveries.
Debra served as lead counsel in In re Am. Realty Cap. Props., Inc. Litig., a case arising out of ARCP's manipulative accounting practices, and obtained a $1.025 billion recovery. For five years, she and the litigation team prosecuted nine different claims for violations of the Securities Exchange Act of 1934 and the Securities Act of 1933, involving seven different stock or debt offerings and two mergers. The recovery represents the highest percentage of damages of any major PSLRA case prior to trial and includes the largest personal contributions by individual defendants in history. Most recently, Debra was part of the litigation team in Monroe County Employees' Retirement System v. The Southern Company in which an $87.5 million settlement was reached after three years of litigation. The settlement resolved claims for violations of the Securities Exchange Act of 1934 stemming from defendants' issuance of materially misleading statements and omissions regarding the status of construction of a first-of-its-kind "clean coal" power plant that was designed to transform coal into synthetic gas that could then be used to fuel the power plant.
Debra was also a member of the trial team in Schuh v. HCA Holdings, Inc., which resulted in a $215 million recovery for shareholders, the largest securities class action recovery ever in Tennessee. The recovery achieved represents more than 30% of the aggregate classwide damages, far exceeding the typical recovery in a securities class action. Debra prosecuted the complex securities and accounting fraud case In re HealthSouth Corp. Sec. Litig., one of the largest and longest-running corporate frauds in history, in which $671 million was recovered for defrauded HealthSouth investors. She was also part of the trial team that litigated In re AT&T Corp. Sec. Litig., which was tried in the United States District Court, District of New Jersey, and settled after only two weeks of trial for $100 million. Debra was also part of the litigation team that secured a $64 million recovery for Dana Corp. shareholders in Plumbers & Pipefitters National Pension Fund v. Burns, in which the Firm's Appellate Practice Group successfully appealed to the Sixth Circuit Court of Appeals twice, reversing the district court's dismissal of the action.
Debra has been named a Top Woman Lawyer by the Daily Journal, Litigator of the Week by The American Lawyer, an MVP by Law360, a Leading Lawyer in America and a Leading Plaintiff Financial Lawyer by Lawdragon, a Litigator of the Year by Our City San Diego, and a Super Lawyer by Super Lawyers Magazine. She has also been named San Diego Litigator of the Year and Plaintiff Litigator of the Year by Benchmark Litigation. She earned a Bachelor of Arts degree from the University of California, Irvine and a Juris Doctor degree from the University of San Diego School of Law.
Awards
Leading Plaintiff Financial Lawyer, Lawdragon, 2019-2023

Leading Lawyer in America,

Lawdragon

, 2020-2023

Top 250 Women in Litigation, Benchmark Litigation, 2021
San Diego Litigator of the Year, Benchmark Litigation, 2021
Plaintiff Litigator of the Year, Benchmark Litigation, 2021
Top Woman Lawyer, Daily Journal, 2017, 2020
MVP, Law360, 2020
Litigator of the Week, The American Lawyer, 2020
Litigator of the Year, Our City San Diego, 2017
Super Lawyer, Super Lawyers Magazine, 2016-2017
Education
University of San Diego School of Law, J.D., 1997
University of California, Irvine, B.A., 1990
Admissions
California
United States Court of Appeals for the Sixth Circuit
United States District Courts for the Northern, Central and Southern Districts of California
United States District Court for the Eastern District of Michigan
United States District Court for the Western District of Tennessee
Professional Affiliations
California Bar Association
San Diego County Bar Association