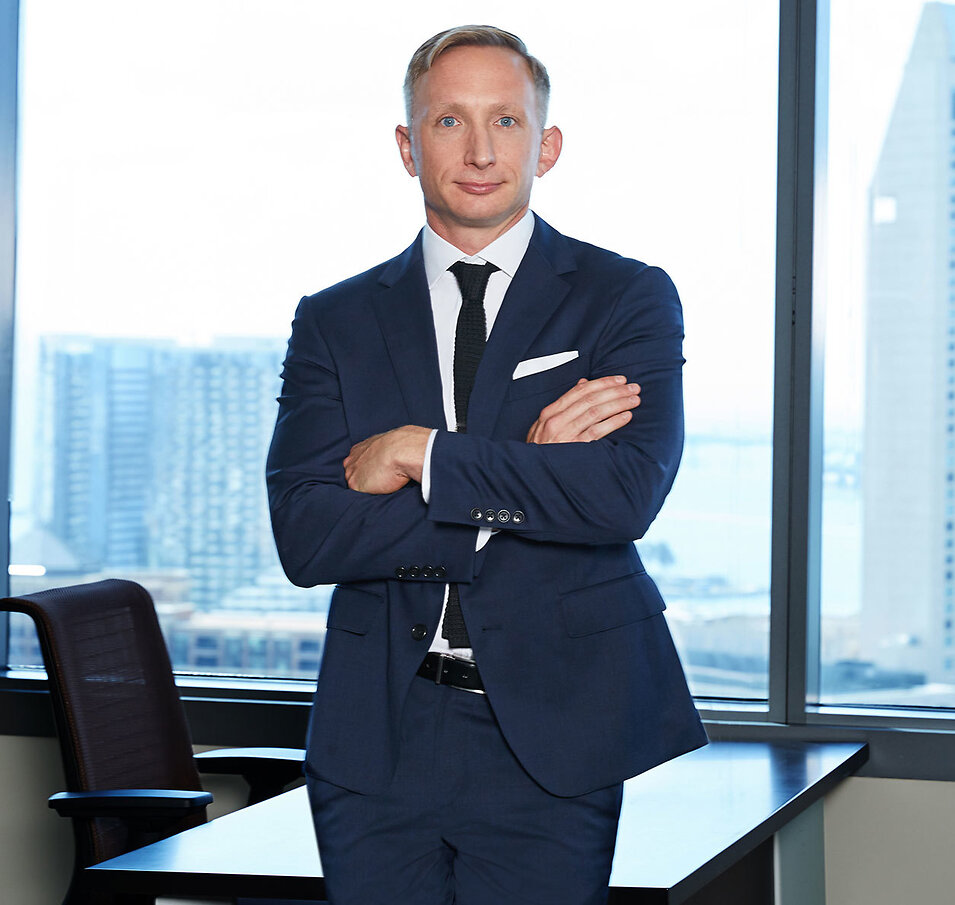 Lucas F. Olts
Partner
Email
PDF
Our Firm's success is measured by the results we achieve for our clients.
Overview
Lucas Olts is a partner in Robbins Geller Rudman & Dowd LLP's San Diego office, where he practices securities litigation on behalf of individual and institutional investors.
Luke recently served as lead counsel in In re Facebook Biometric Info. Privacy Litig., a cutting-edge class action concerning Facebook's alleged privacy violations through its collection of users' biometric identifiers without informed consent that resulted in a $650 million settlement.
Luke has focused on litigation related to residential mortgage-backed securities, and has served as lead counsel or co-lead counsel in some of the largest recoveries arising from the collapse of the mortgage market. For example, he was a member of the team that recovered $388 million for investors in J.P. Morgan residential mortgage-backed securities in Fort Worth Emps.' Ret. Fund v. J.P. Morgan Chase & Co., and a member of the litigation team responsible for securing a $272 million settlement on behalf of mortgage-backed securities investors in NECA-IBEW Health & Welfare Fund v. Goldman Sachs & Co.
Luke also served as co-lead counsel in In re Wachovia Preferred Sec. & Bond/Notes Litig., which recovered $627 million, and was a member of a team of lawyers that obtained a landmark settlement, on the eve of trial, from the major credit rating agencies and Morgan Stanley arising out of the fraudulent ratings of bonds issued by the structured investment vehicles in Abu Dhabi Commercial Bank v. Morgan Stanley & Co. Incorporated.
In addition, Luke served as lead counsel in Siracusano v. Matrixx Initiatives, Inc., No. 04-0886 (D. Ariz.), in which the U.S. Supreme Court unanimously affirmed the decision of the Ninth Circuit that plaintiffs stated a claim for securities fraud under §10(b) of the Securities Exchange Act of 1934 and SEC Rule 10b-5. Luke also served on the litigation team in In re Deutsche Bank AG Sec. Litig., in which the Firm obtained a $18.5 million settlement in a case against Deutsche Bank and certain of its officers alleging violations of the Securities Act of 1933.
Luke's pro bono activities include representing 19 San Diego County children diagnosed with Autism Spectrum Disorder in the appeal of a decision to terminate state funding for a crucial therapy. He successfully tried the consolidated action before the Office of Administrative Hearings, resulting in a complete reinstatement of funding and allowing other children to obtain the treatment.
Before joining the Firm, Luke served as a Deputy District Attorney for the County of Sacramento, where he tried numerous cases to verdict, including crimes of domestic violence, child abuse, and sexual assault.
Luke has been named a Future Star by Benchmark Litigation, and has been ranked on the publication's Under 40 Hotlist and its Top Litigator Under 40 list, both of which honor exceptional partners aged 40 or younger for the high quality of their litigation work. Luke has also been named a Next Generation Lawyer by The Legal 500.
Luke earned his Bachelor of Arts degree in History from the University of California at Santa Barbara and his Juris Doctor degree from the University of San Diego School of Law.
Awards
Future Star, Benchmark Litigation, 2018-2020
Next Generation Lawyer, The Legal 500, 2017
Top Litigator Under 40, Benchmark Litigation, 2017
Under 40 Hotlist, Benchmark Litigation, 2016
Education
University of San Diego School of Law, J.D., 2004
University of California, Santa Barbara, B.A., 2001
Admissions
California
United States Court of Appeals for the Second Circuit
United States District Courts for the Northern and Southern Districts of California