PDF
Georgia Pension Fund Teams up with Robbins Geller to Win a $63 Million Securities Fraud Settlement Against Patterson Companies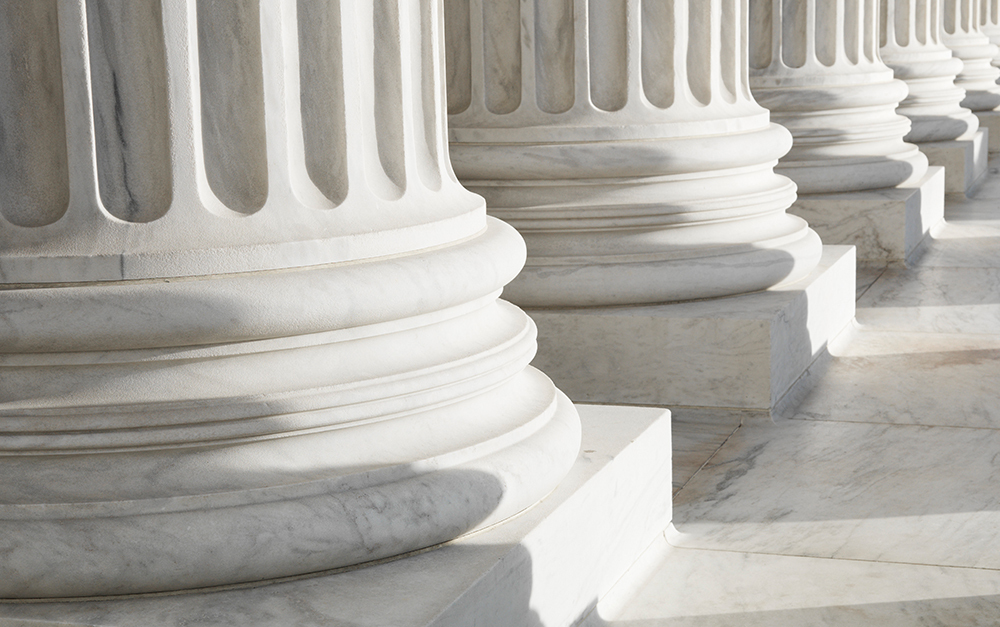 February 8, 2022
Robbins Geller Rudman & Dowd LLP attorneys, along with co-counsel, achieved a $63 million settlement recently in a federal securities fraud case against Patterson Companies, a distributor of dental supplies. Lead plaintiff Gwinnett County Public Employees Retirement System was represented by the Firm and helped secure the recovery on behalf of a nationwide class.
"Our client – Gwinnett County Public Employees Retirement System – represents thousands of working families and retirees whose livelihoods were impacted by the misconduct here. Our client not only obtained a significant result for its members and the nationwide class, but also set an important precedent for the industry," said Lucas F. Olts, a partner at Robbins Geller who serves as one of the lead attorneys on the case. The settlement is pending final court approval.
The federal securities fraud lawsuit alleged that Patterson conspired with its principal competitors to not do business with group purchasing organizations (GPOs). GPOs are membership organizations that aggregate the buying power of small, independent dental practices, helping them negotiate better pricing and discounts. As a result of an alleged scheme to refuse to deal with GPOs, the company's revenues and earnings were allegedly inflated, thus artificially inflating its share price at over $50 per share during the class period.
In November 2016, Patterson announced its financial results for the second quarter of fiscal year 2017. The report showed a sudden decline in sales and unexpectedly reduced the company's earnings guidance by nearly 15% as a result of "softness in the U.S. dental market." However, defendants did not disclose that Patterson's poor financial results were allegedly impacted by the unraveling of Defendants' collusive scheme with its competitors.
Then, in February 2018, the FTC filed a complaint against Patterson and its two main competitors, alleging that the dental distributors had engaged in anti-competitive behavior by entering into an illegal collusive agreement to boycott GPOs. Less than three weeks after the FTC announcement, Patterson further revealed that it had significantly missed earnings expectations for the third quarter of fiscal year 2018. On this news, Patterson shares fell to just $24 per share, resulting in significant losses to investors.
"We appreciate the hard work done by Robbins Geller to help secure a recovery on behalf of Gwinnett's Retirement Plan and other members of the class," stated Mike Ludwiczak, County Attorney for Gwinnett County and Chairman of the Investment Committee for the Retirement Plans Management Committee of the Gwinnett County Public Employees Retirement System.
Robbins Geller Rudman & Dowd LLP is one of the world's leading complex litigation firms, representing plaintiffs in securities fraud, antitrust, corporate takeover, consumer fraud and privacy, multi-district litigation, and shareholder derivative cases. With 200 lawyers in 9 offices, Robbins Geller has obtained many of the largest securities, antitrust, and consumer class action recoveries in history. Since 2015, the Firm has recovered $7.7 billion for investors and consumers harmed by corporate abuse. The Firm secured the largest-ever securities fraud class action settlement — $7.2 billion — in In re Enron Corp. Securities Litigation and, in 2021, recovered $1.21 billion in a securities fraud class action in Valeant Pharmaceuticals.
Robbins Geller attorneys Jonah H. Goldstein, Lucas F. Olts, Jennifer N. Caringal, and Heather G. Schlesier, along with co-counsel, obtained this result on behalf of the class.
For media inquiries, please contact media@rgrdlaw.com.
Plymouth County Retirement System v. Patterson Companies, Inc., No. 0:18-cv-00871-MJD-HB, Order Granting Preliminary Approval Pursuant to Fed. R. Civ. P. 23(e)(1) and Permitting Notice to the Class (D. Minn. Feb. 3, 2022).
Read More Firm News
December 7, 2023

November 21, 2023

November 16, 2023

November 3, 2023

October 24, 2023