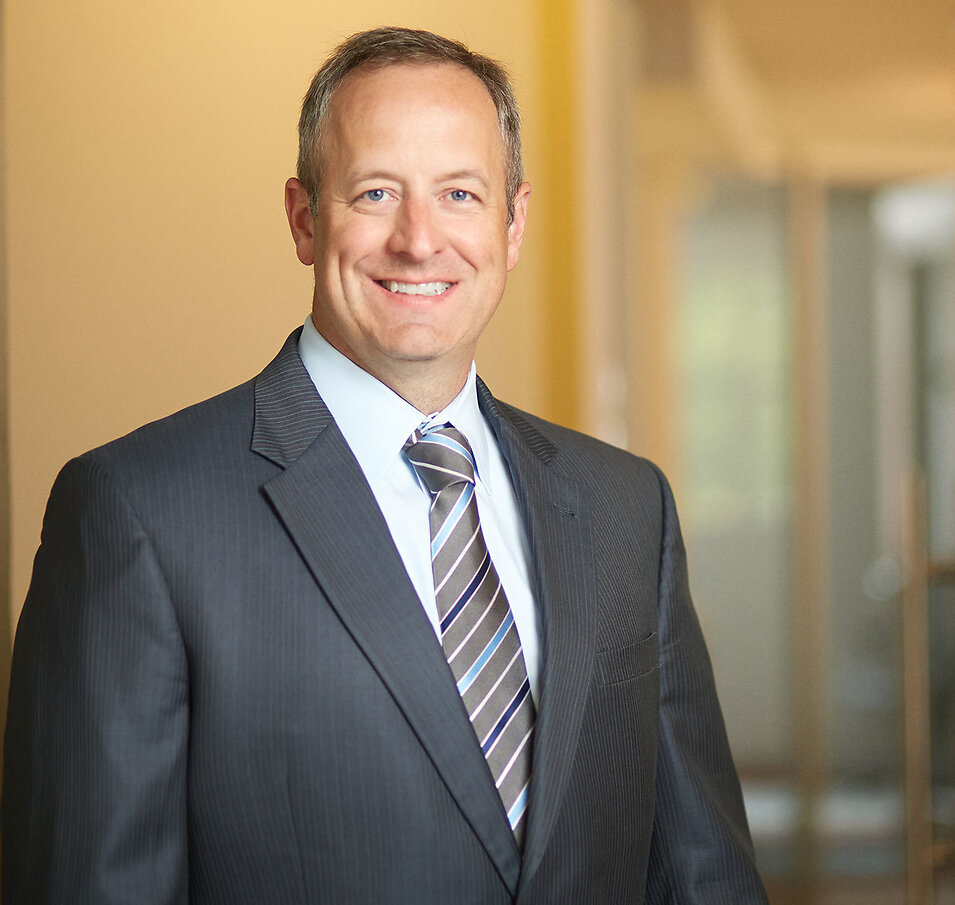 James E. Barz
Partner
Email
PDF
Our firm's record of success reflects the quality of our lawyers and our dedication to serving our clients.
Overview
James Barz is a partner at Robbins Geller Rudman & Dowd LLP and manages the Firm's Chicago office. He is a registered CPA, a former federal prosecutor, and he has been an adjunct professor at Northwestern University School of Law from 2008 to 2017, teaching courses on trial advocacy and class action litigation.
Barz has focused on representing investors in securities fraud class actions that have resulted in recoveries of over $900 million, including: HCA ($215 million, M.D. Tenn.); Motorola ($200 million, N.D. Ill.); Sprint ($131 million, D. Kan.); Psychiatric Solutions ($65 million, M.D. Tenn.); Dana Corp. ($64 million, N.D. Ohio); and Hospira ($60 million, N.D. Ill.). He has been lead or co-lead trial counsel in several of these cases obtaining favorable settlements just days or weeks before trial and after obtaining denials of summary judgment. Barz is currently representing investors in securities fraud litigation against Valeant Pharmaceuticals Inc. (D.N.J.). Barz also handles whistleblower, antitrust, and consumer class actions and has responsibilities for Firm training and professional responsibility matters.
Barz has been named a Super Lawyer by Super Lawyers Magazine. Prior to joining the Firm, he was a partner at Mayer Brown LLP from 2006 to 2011 and an associate from 1998 to 2002. At Mayer Brown, Barz handled commercial litigation, internal investigations, and antitrust cases. Barz was also active in their pro bono program where, in his first jury trial, he won an acquittal on all charges and, in his first appeal, he obtained the reversal of a conviction based on the trial judge having solicited a bribe. From 2002 to 2006 he served as an Assistant United States Attorney in Chicago, trying cases and supervising investigations involving public corruption, financial frauds, tax offenses, money laundering, and drug and firearm offenses. He successfully obtained a conviction against every defendant who went to trial.
Barz earned a Bachelor of Business Administration degree in public accounting from Loyola University Chicago, School of Business Administration, graduating summa cum laude and first in his class. He is a registered CPA who received the ICPAS Excel Award for scoring in the top 1% of the nation on the CPA exam. Barz received his Juris Doctor degree from Northwestern University School of Law, where he was a member of the Law Review and graduated cum laude.
Education
Northwestern University School of Law, J.D., 1998, cum laude
Loyola University Chicago, School of Business Administration, B.B.A., 1995, summa cum laude
Accounting Departmental Key
Admissions
Illinois
United States Court of Appeals for the Seventh Circuit
United States District Court for the Northern District of Illinois, Trial Bar
United States District Court for the Central District of Illinois
News
June 13, 2018

June 11, 2018

January 25, 2018

May 17, 2016

November 10, 2015

August 12, 2015

April 21, 2015

March 31, 2015

March 5, 2015

January 17, 2015

November 21, 2014

November 6, 2014

April 28, 2014

April 8, 2014

April 4, 2014

February 13, 2013

November 15, 2012

August 28, 2012

April 19, 2012

February 2, 2012

December 14, 2011
Community/Civic Involvement
Adjunct Professor, Northwestern University School of Law: Trial Advocacy, 2008-present; Class Action Litigation, 2016
Chicago Inn of Court
Saints Peter & Paul School Advancement Board, 2008-2015
Featured Seminars & Speaking Engagements
Loyola University Chicago, Institute for Investor Protection Symposium, 2015
Annual Securities Litigation & Enforcement 2015 Update, Chicago
Annual Securities Litigation & Enforcement 2014 Update, Chicago
Illinois Public Pension Fund Association, Midwest Pension Conference, 2014, Lake Geneva
Loyola University Chicago, Institute for Investor Protection Conference, 2012
Chicago Bar Association, Class Litigation Seminar, 2012
Publications
Publications
"Criminal Appeals," Federal Appellate Practice (BNA Books 2008)