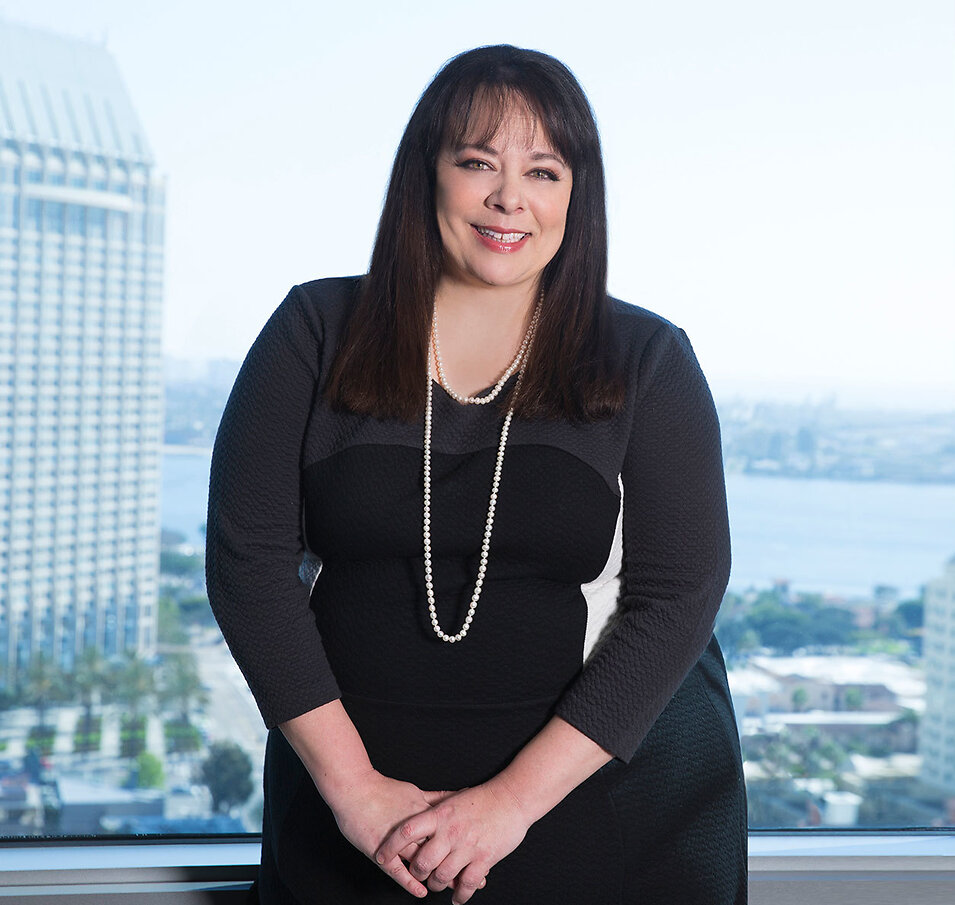 Alexandra S. Bernay
Partner
Email
PDF
I'm proud to represent businesses and individuals wronged by corporate greed and fraud. No firm is better equipped for the fight.
Overview
Xan Bernay is a partner in Robbins Geller Rudman & Dowd LLP's San Diego office, where she specializes in antitrust and unfair competition class-action litigation. She has also worked on some of the Firm's largest securities fraud class actions, including the Enron litigation, which recovered an unprecedented $7.2 billion for investors.
In In re Payment Card Interchange Fee and Merchant Discount Antitrust Litig. Bernay serves as co-lead counsel. That case, pending in the Eastern District of New York, is brought on behalf of millions of U.S. merchants against Visa and MasterCard and various card-issuing banks. The case challenges the way these companies set and collect tens of billions of dollars annually in merchant fees.
Additionally, Bernay is involved in antitrust cases on behalf of various generic drug purchasers who allege a wide-ranging scheme against major drug companies. She is also involved in In re Remicade Antitrust Litig. pending in the Eastern District of Pennsylvania – a large case involving anticompetitive conduct in the biosimilars market. She is also part of the litigation team in a case involving anticompetitive conduct related to dealer management systems on behalf of auto dealerships across the country. That case, In re Dealer Mgmt. Sys. Antitrust Litig., is pending in the Northern District of Illinois.
In the past, Bernay was actively involved in the consumer action on behalf of bank customers who were overcharged for debit card transactions. That case, In re Checking Account Overdraft Litig., resulted in more than $500 million in settlements with major banks that manipulated customers' debit transactions to maximize overdraft fees.
Bernay earned a Bachelor of Arts degree in Journalism from Humboldt State University, where she received the Society of Professional Journalists Outstanding Graduate Award. She then graduated magna cum laude with a Juris Doctor degree from the University of San Diego School of Law, where she was Comments Editor for the San Diego Law Review, an Order of the Coif member and was a representative of the university's Public Interest Law Foundation at the national conference.
Awards
Litigator of the Week, Global Competition Review, October 1, 2014
Education
University of San Diego School of Law, J.D., 2000, magna cum laude
Order of the Coif
Comments Editor, San Diego Law Review
Representative of the university's Public Interest Law Foundation at the national conference
Humboldt State University, B.A., 1997, Journalism
Received the Society of Professional Journalists Outstanding Graduate Award
Admissions
California
United States Courts of Appeals for the Second, Fifth and Ninth Circuits
United States District Courts for the Northern, Central and Southern Districts of California
United States District Court for the Northern District of Illinois
Notable Cases
Notable Cases
News
September 18, 2018

September 5, 2018

June 27, 2018

August 25, 2017

April 8, 2016

November 6, 2014

January 17, 2014

July 19, 2012
Professional Affiliations
American Bar Association, Antitrust Section
Member, California Bar Association, Antitrust and Unfair Competition Law Section
Member, Consumer Attorneys of California