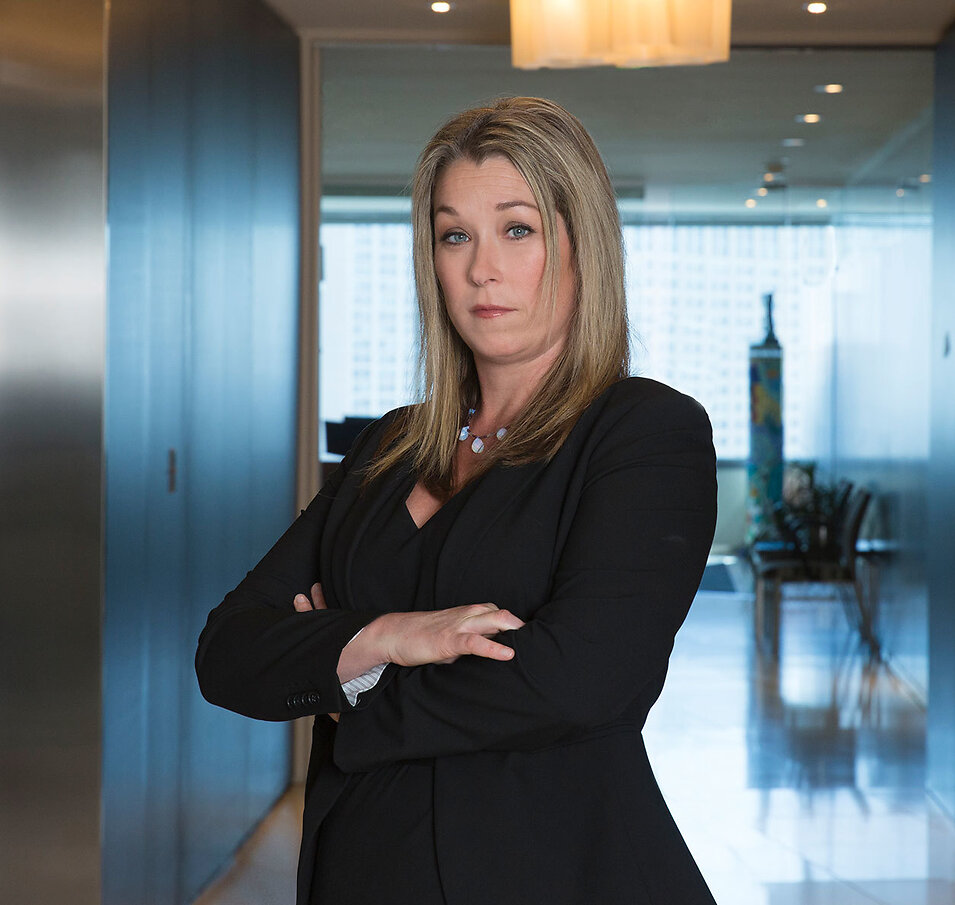 Lea Malani Bays
Partner
Email
PDF
Overview
Lea Malani Bays is a partner in Robbins Geller Rudman & Dowd LLP's San Diego office. She focuses on e-discovery issues, from preservation through production, and provides counsel to the Firm's multi-disciplinary e-discovery team consisting of attorneys, forensic analysts, and database professionals.
Through her role as counsel to the e-discovery team, Lea is very familiar with the various stages of e-discovery, including identification of relevant electronically stored information, data culling, predictive coding protocols, privilege, and responsiveness reviews, as well as having experience in post-production discovery through trial preparation. Through speaking at various events, she is also a leader in shaping the broader dialogue on e-discovery issues.
Lea was recently part of the litigation team that earned the approval of a $131 million settlement in favor of plaintiffs in Bennett v. Sprint Nextel Corp. The settlement, which resolved claims arising from Sprint Corporation's ill-fated merger with Nextel Communications in 2005, represents a significant recovery for the plaintiff class, achieved after five years of tireless effort by the Firm.
Lea is a member of the San Diego ESI Forum Steering Committee, which puts on monthly CLE programs on e-discovery, and Co-Chair of the ASU-Arkfeld eDiscovery, Law and Technology Conference, which focuses on the practical and cutting-edge issues affecting electronic information, information governance, and data analytics. Most recently, she was appointed to the Global Advisory Council for the Electronic Discovery Reference Model (EDRM). She was also appointed to the Sedona Conference Working Group 1 Steering Committee, which works to develop principles, guidance, and best practice recommendations for information governance and electronic discovery in the context of litigation, dispute resolution, and investigations. Additionally, Lea has served on the Lawyers Club of San Diego Endorsements & Nominations Committee, which reviews requests for endorsements for candidates running for positions, such as president of the county bar association. The committee then makes recommendations to the Lawyers Club board for endorsement of the candidates who have made contributions that advance the Lawyers Club's mission to advance the status of women in the law and society. Lea is also on the Board of Directors for the Complex Litigation e-Discovery Forum (CLEF), which provides educational and networking opportunities to practitioners in the plaintiffs' bar who handle complex cases.
Lea has been named a Leading Lawyer by Chambers USA for her work in e-discovery. Before joining Robbins Geller, Lea was a Litigation Associate at Kaye Scholer LLP's New York office. She has experience in a wide range of litigation, including complex securities litigation, commercial contract disputes, business torts, antitrust, civil fraud, and trust and estate litigation. Before pursuing a legal career, she developed and implemented programs for youth and families involved with the juvenile delinquency and dependency system. She has significant training and experience in group facilitation and conflict resolution.
Lea earned her Bachelor of Arts degree at the University of California, Santa Cruz and earned her Juris Doctor degree from New York Law School, where she graduated magna cum laude. During law school, she served as the Executive Editor of the New York Law School Law Review and was a founding member and Review Editor for the Global Human Rights Bulletin. Lea was also a Harlan Scholar, which included participation in a rigorous academic honors program with a concentration in individual liberties.
Awards
Leading Lawyer,

Chambers USA, 2019-2022
Legal Aid Society's Pro Bono Publico Award
NYSBA Empire State Counsel
Professor Stephen J. Ellmann Clinical Legal Education Prize
John Marshall Harlan Scholars Program, Justice Action Center
Education
New York Law School, J.D., 2007, magna cum laude
University of California, Santa Cruz, B.A., 1997
Notable Cases
Notable Cases
Professional Affiliations
Co-Chair, ASU-Arkfeld eDiscovery, Law and Technology Conference
Member, Global Advisory Council, Electronic Discovery Reference Model (EDRM)
Member, Advisory Committee, National eDiscovery Leadership Institute
Member, San Diego ESI Forum Steering Committee
Member, The Sedona Conference Working Group 1 Steering Committee
Member, Lawyers Club of San Diego Endorsements & Nominations Committee
Board of Directors, Complex Litigation e-Discovery Forum (CLEF)
Featured Seminars & Speaking Engagements
Sedona Conference Working Group 1 Annual Meeting, Ethical Obligations in Responding to Discovery, Indianapolis, Indiana (Oct. 27, 2023)

2023 State Court Judges' Fall Conference, Best Practices for Electronically Stored Information, St. Simmons, Georgia (Oct. 19, 2023)

RAND Institute for Civil Justice Symposium on Balancing the Needs of Requesting and Producing Parties: Getting E-Discovery Right, Practical Effects of the 2015 Changes, Washington, D.C. (Oct. 3, 2024)

National eDiscovery Leadership Institute, Technology Assisted Review – Why Bother?, Kansas City, Missouri (Sept. 29, 2023)

EDRM Symposium, You Be the Judge: Revisiting Significant New E-Discovery Decisions, Detroit, Michigan (June 2, 2023)

Class of Our Own Women's Summit, eDiscovery: Emerging Issues & Essential Strategies in Class Actions,

Nashville, Tennessee

(May 8, 2023)
Complex Litigation Ediscovery Forum, Ediscovery 101, New Orleans, Louisiana (Mar. 22, 2023)

University of Florida Law E-Discovery Conference, Negotiating the ESI Protocol, Gainesville, Florida (Feb. 8, 2023)

ASU-Arkfeld eDiscovery, Law and Technology Conference, Don't Slack Off! Addressing eDiscovery Challenges with Workplace Collaboration Tools and Other New ESI Sources, Phoenix, Arizona (Oct. 11, 2022)

Sedona Conference Town Hall, Sufficiency of FRCP 26(a)(1) Initial Disclosures, Virtual (Sept. 15, 2022)
San Diego ESI Forum, Electronic Discovery and Evidence Case Law Update, San Diego, California (Aug. 25, 2022)

National eDiscovery Leadership Institute, Rule 45 Subpoenas to Non-Parties: You Can't Always Get what you Want. (But If You Try Sometimes, You Just Might Find, That You Get What You Need.), Kansas City, Missouri (June 3, 2022)

Complex Litigation E-Discovery Forum, Privilege Logs: the Good, the Bad, the Ugly, Philadelphia, Pennsylvania (May 6, 2022)

Sedona Conference WG1 Mid-Year Meeting, The Evolving Ethics of Technology Competence in a Post-Email World, Phoenix, Arizona (Apr. 29, 2022)