PDF
Robbins Geller Achieves Historic $177.5 Million Recovery for Envision Investors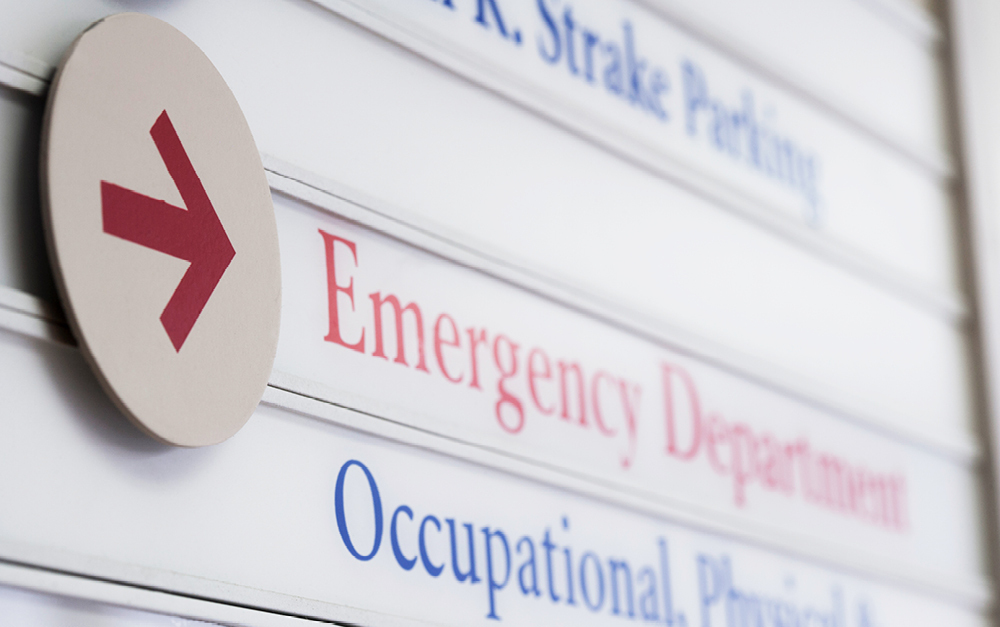 September 27, 2023
On Friday, September 22, Robbins Geller Rudman & Dowd LLP announced a $177.5 million recovery in a securities class action on behalf of Envision Healthcare Corporation investors. The settlement is pending court approval.
The case was filed in 2017, following revelations by Yale researchers and The New York Times that Envision, a health care services company, employed a strategy of staffing emergency departments with out-of-network physicians, resulting in exorbitant charges for emergency room visits and often saddling patients with costly and unexpected "balance bills." Plaintiffs alleged that Envision concealed from investors the extent of their reliance on these unsustainable out-of-network revenues that were the key drivers of Envision's profits and growth.
"Despite Envision filing for bankruptcy during the case, lead plaintiffs Laborers Pension Trust Fund for Northern California, and the LIUNA National (Industrial) and Staff & Affiliates Pension Funds led the long prosecution of this case that resulted in the second-largest securities class action settlement in this district. It is an outstanding result for the class," said partner Spencer A. Burkholz.
The underlying allegations and business practices spawned massive media and regulatory scrutiny, including congressional investigations by both the Senate and the House, and ultimately prompted Congress to pass the No Surprises Act in 2019-2020. The Act is intended to provide broad protection to consumers in need of out-of-network medical care for reasons beyond their control.
Robbins Geller attorneys Darren Robbins, Spencer A. Burkholz, Christopher M. Wood, Jessica T. Shinnefield, Debra J. Wyman, Christopher D. Stewart, J. Marco Janoski Gray, and Jerry E. Martin represented lead plaintiffs Laborers Pension Trust Fund for Northern California and Laborers' International Union of North America (LIUNA) National (Industrial) Pension Fund, LIUNA Staff & Affiliates Pension Fund and named plaintiffs Central Laborers' Pension Fund, and United Food and Commercial Workers Union Local 655 Food Employers Joint Pension Fund.
About Robbins Geller
Robbins Geller Rudman & Dowd LLP is one of the world's leading complex litigation firms, representing plaintiffs in securities fraud, shareholder derivative, antitrust, corporate takeover, and consumer fraud and privacy cases. With 200 lawyers in 10 offices, Robbins Geller is one of the world's largest plaintiffs' firms, and the Firm's attorneys have obtained many of the largest securities, antitrust, and consumer class action recoveries in history.
The Firm is ranked #1 on the most recent ISS Securities Class Action Services Top 50 Report for recovering more than $1.75 billion for investors in 2022 – the third year in a row Robbins Geller tops the list. And in those three years alone, Robbins Geller recovered nearly $5.3 billion for investors, more than double the amount recovered by any other plaintiffs' firm. The Firm secured the largest-ever securities fraud class action settlement — $7.2 billion — in In re Enron Corp. Securities Litigation.
For media inquiries, please contact media@rgrdlaw.com or call (619) 338-3821.
In re Envision Healthcare Corporation Securities Litigation, No. 3:17-cv-01112 (M.D. Tenn.).
Read More Firm News
November 21, 2023

November 16, 2023

November 3, 2023

October 24, 2023

October 20, 2023