PDF
Robbins Geller Partners Debra Wyman and Rachel Jensen Named Top Women Lawyers by the Daily Journal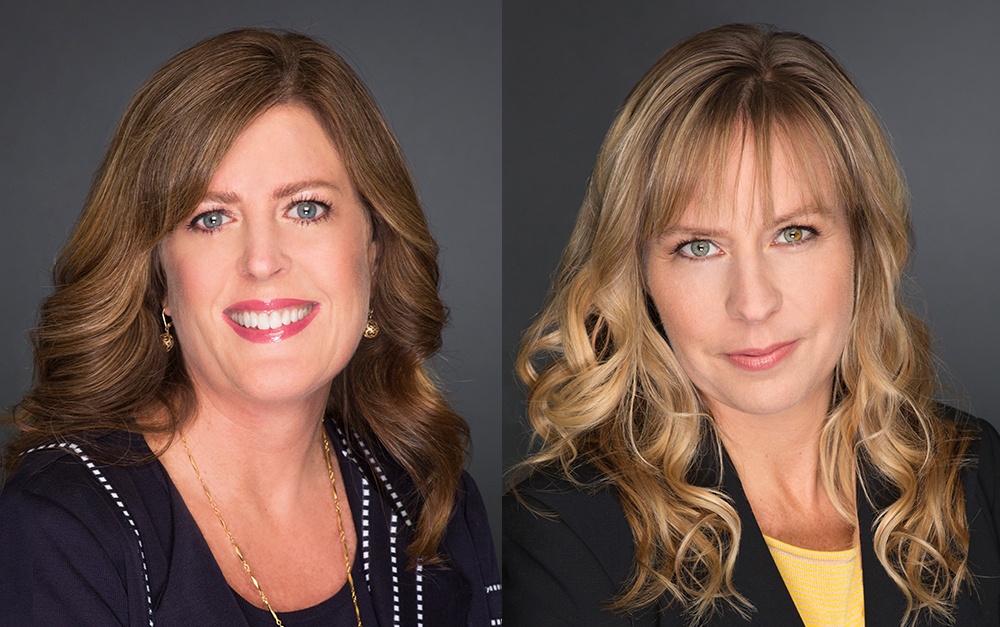 November 4, 2020
On November 4, 2020, the Daily Journal named Robbins Geller partners Debra Wyman and Rachel Jensen as Top Women Lawyers. The annual award recognizes the top women attorneys in California making a significant impact with excellent leadership and lawyering skills. Both Debra and Rachel are receiving the honor for the second year and have successfully prosecuted several high-profile class actions that resulted in landmark recoveries for investors and consumers globally.
Debra was praised for her "most recent major win" earlier this year serving as lead counsel in In re Am. Realty Cap. Props., Inc. Litig., a case arising out of ARCP's (now Vereit) manipulative accounting practices, in which she and the litigation team obtained a record $1.025 billion recovery. For five years, the litigation team prosecuted nine different claims for violations of the Securities Exchange Act of 1934 and the Securities Act of 1933, involving seven different stock or debt offerings and two mergers. The recovery represents the highest percentage of damages of any major PSLRA case prior to trial and includes the largest personal contributions by individual defendants in history. The publication highlighted the "words of praise from the judge overseeing the massive class action" commending her and the team for "fulfilling the role of lead counsel 'in an extremely fine fashion . . . At every juncture, the representations made to me were reliable, the arguments were cogent, and the representation of their client was zealous.'" Debra and the litigation team were also lauded for doing "'outstanding work,'" noted the Daily Journal, and the court further stated, "I think you have to be rewarded for your persistence and your stubbornness and for your leadership in the case." The $1.025 billion settlement included $783.5 million from Vereit plus $237.5 million from the company's former external manager and its principals, the largest personal contributions ever made by individual defendants to a securities class action settlement.
"It was definitely a terrific result," Debra said, emphasizing the last figure as a key part of the settlement. "It took tenacity. We had a fabulous team of lawyers and forensic accountants. We valued the case at $1 billion, and we weren't going to take a penny less."
Notably, Rachel was commended for "break[ing] barriers for women and people of color in the legal profession." For instance, Rachel was involved in a securities case last year where she led several females and was asked why she didn't have any males on her team at the time. Her response was simple: "We brought our A team [and we] beat them at every turn in that case. As I tell the women I mentor, 'You will encounter stunning prejudice, but you don't let that define you. You use it as rocket fuel for your success.'"
The publication went on to highlight her "nearly 20-year track record of helping to craft business reforms and recover billions of dollars on behalf of individuals, companies and government entities injured by unlawful business practices, fraudulent schemes and hazardous products." For example, her most recent successful representation of California passengers was in a "landmark" consumer and civil rights case against Greyhound for subjecting them to discriminatory immigration raids. She and the Robbins Geller litigation team achieved a favorable court ruling that a private company may be held liable under California law for allowing border patrol to harass and racially profile its consumers. Referring to the case as "a pro bono class action challenge," the Daily Journal showcased how the ruling had an immediate impact as Greyhound now provides "know your rights" information to passengers and has implemented other business reforms.
Read More Awards
November 20, 2023

November 3, 2023

September 29, 2023

September 14, 2023

September 5, 2023