PDF
Recruiting a New Generation — Partner Debra Wyman in The National Law Journal on Recruiting Strategy for the Plaintiffs' Bar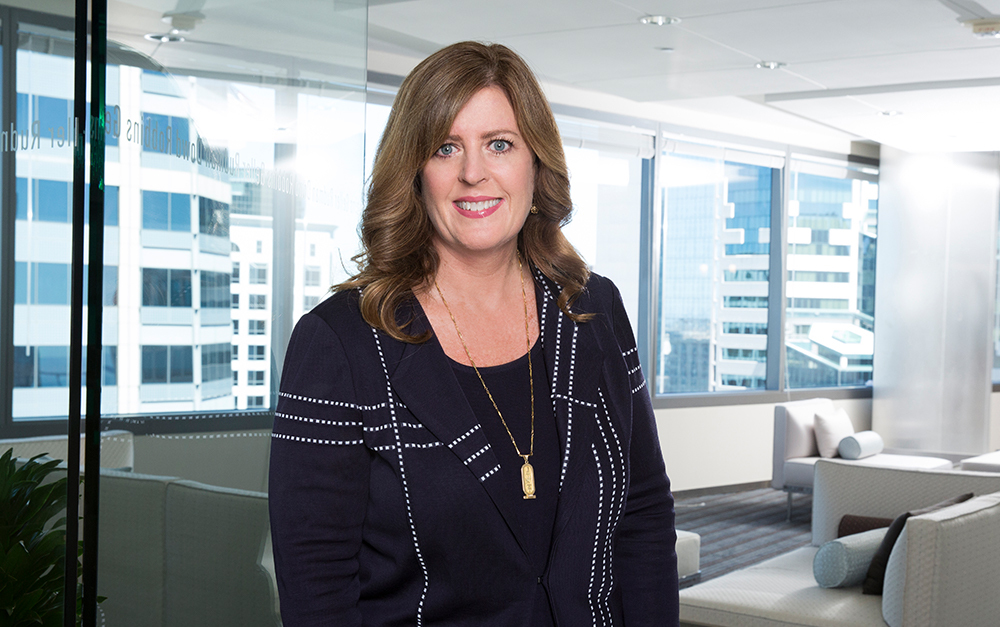 January 24, 2022
Law students are increasingly challenging the traditional career path at Top 14 schools, which typically involves joining a prestigious defense-side law firm. The National Law Journal recently sat down with Robbins Geller Rudman & Dowd LLP partner Debra Wyman to discuss the Firm's strategy to compete with large, corporate firms in attracting and retaining law students in a tight labor market.
Wyman discussed a recent Harvard Plaintiffs' Law Association (HPLA) recruiting event, where she was joined by partners Travis Downs, Rachel Jensen, and Ellen Gusikoff Stewart, to recruit students looking for career paths that provide deeper meaning. The HPLA is a student-run organization at Harvard Law School that "support[s] law students looking to become plaintiff-side attorneys who will represent the interests of victims, advocate for consumers' rights and equal access to justice."
"'It seems like this generation of lawyers is very, very interested in being fulfilled personally by what they are doing professionally,'" Wyman told The National Law Journal. Students are benefiting from the increased competition for new talent and changing "the dynamic of the recruiting conversation." They are gravitating towards plaintiffs' firms that provide work-life balance as well as meaningful work.
"'I am not so much interviewing them as much as they are interviewing me,'" Wyman shared, adding that students from Georgetown, UCLA, and University of Michigan, among others, have participated in the Firm's summer program.
To read more, visit The National Law Journal at https://www.law.com/nationallawjournal/2022/01/20/plaintiffs-firms-finding-success-against-big-law-in-talent-wars/.
Robbins Geller Rudman & Dowd LLP is one of the world's leading complex litigation firms, representing plaintiffs in securities fraud, antitrust, corporate takeover, consumer fraud and privacy, multi-district litigation, and shareholder derivative cases. With 200 lawyers in 9 offices, Robbins Geller has obtained many of the largest securities, antitrust, and consumer class action recoveries in history. Since 2015, the Firm has recovered $7.7 billion for investors and consumers harmed by corporate abuse. The Firm secured the largest-ever securities fraud class action settlement — $7.2 billion — in In re Enron Corp. Securities Litigation.
For media inquiries, please contact media@rgrdlaw.com.
Read More Firm News