PDF
"Break the Mold": Robbins Geller Joins First-Ever Plaintiff-Side Job Event at Harvard Law School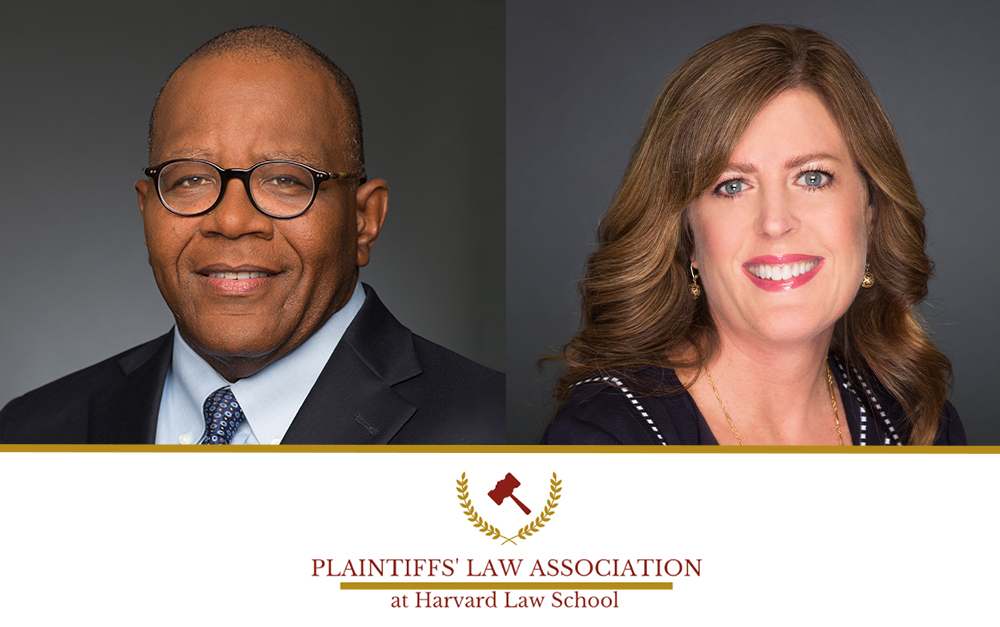 December 2, 2021
On Thursday, December 2, 2021, Robbins Geller Rudman & Dowd LLP is presenting at a first-of-its-kind event at Harvard Law School – a roundtable specifically focused on recruiting law students into plaintiff-side law firms. Partners Debra Wyman, Travis Downs, Jonathan Zweig, Rachel Jensen, and Ellen Gusikoff Stewart are attending the event, which features some of the leading plaintiffs' firms in the country.
Law students, especially from Top 14 law schools, have historically gravitated towards prestigious defense-side law firms. But the tide may be turning. This generation of students is more focused on impact – they want to know how their work helps communities or shifts bigger outcomes. According to the co-founder of the Harvard Plaintiffs' Law Association, students today place a top priority on "feeling good about the work they do" – aligning their career with their deepest values.
"For decades, the default has been to join a corporate defense firm. But students want more now – they want opportunities not just to succeed financially, but to have real impact over the long term. Firms like ours have a lot to offer in that regard, and we're thrilled to have the chance to share our story," said Debra Wyman, a partner at the Firm who has been recognized one of the country's top plaintiffs' lawyers.
The event will bring together top trial attorneys from several of the country's leading plaintiffs' firms to introduce students to a "career making people whole." Students will have an opportunity to submit resumes and meet with participating firms about potential internships or summer associate positions.
"We're hearing from more and more students that they want to break the mold. They're looking beyond the big firms these days because they want to fight for people that don't have a lot of power. We want to be a top choice for these students," said Travis Downs, a partner at the Firm who leads its derivative litigation practice group.
The virtual event at Harvard starts on Thursday, December 2, 2021 at 6:00 p.m. Eastern time. Registration is available here.
Robbins Geller Rudman & Dowd LLP is one of the country's largest, highest-impact class action firms. With 200 lawyers in 9 offices in the United States and overseas, the Firm has litigated some of the nation's most historic cases involving corporate fraud and consumer abuse, including the largest securities class action recovery ever - $7.2 billion - in In re Enron Corp. Sec. Litig. and a $26 billion settlement with a major pharmaceutical manufacturer and three distributors in In re National Prescription Opiate Litig.
For media inquiries, please contact media@rgrdlaw.com.
Read More Firm News