PDF
$255 Million Settlement with JUUL Approved by Court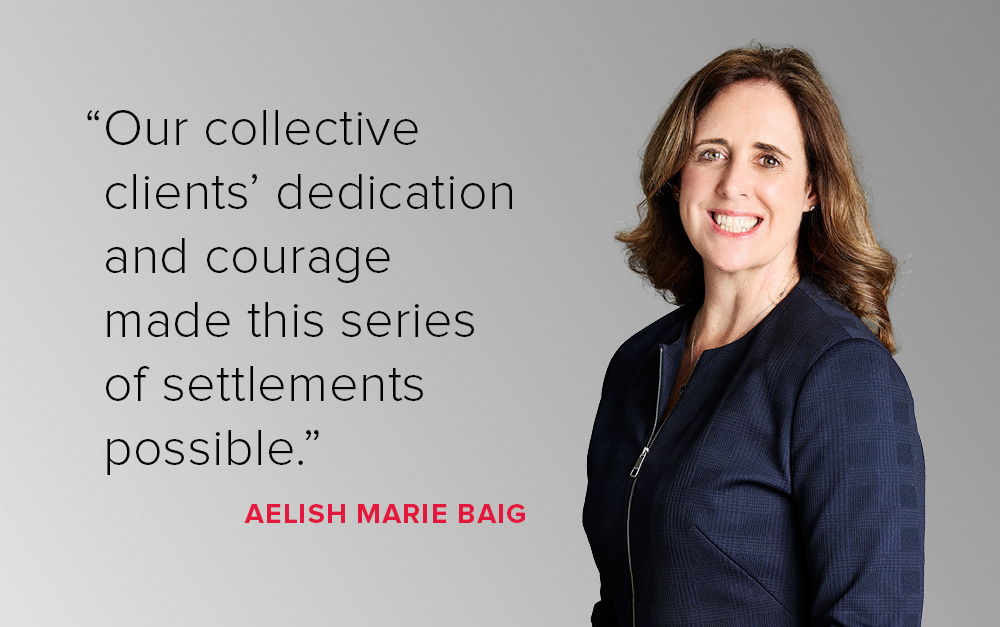 September 26, 2023
On September 19, 2023, the plaintiffs in the national Juul litigation, for which Robbins Geller Rudman & Dowd LLP serves on the steering committee, secured final approval of a $255 million class action settlement with JUUL Labs, Inc. in the e-cigarette youth vaping predatory advertising, fraud, addiction, and injury multi-district litigation. The settlement with JUUL is part of a series of settlements on behalf of class, personal injury, and subdivision plaintiffs with cases in the multi-district litigation. Separately, a $235 million settlement with Altria was also announced in May 2023 and is pending court approval.
"Our collective clients' dedication and courage made this series of settlements possible," said Robbins Geller partner Aelish Marie Baig, who serves on the leadership committee for plaintiffs. "The funds will provide relief and resources for families, schools, and municipalities nationwide. This case is personal to me and to many on the team as parents of school-age children."
In addition to her work on the Juul multi-district litigation, Baig served as co-trial counsel in a federal bench trial against pharmacies, manufacturers, and distributors for their roles in facilitating San Francisco's opioid epidemic. The trial has resulted in combined settlements of over $350 million for San Francisco, including a nearly $230 million settlement with Walgreens.
About Robbins Geller

Robbins Geller Rudman & Dowd LLP is one of the world's leading complex litigation firms, representing plaintiffs in securities fraud, shareholder derivative, antitrust, corporate takeover, and consumer fraud and privacy cases. With 200 lawyers in 10 offices, Robbins Geller is one of the world's largest plaintiffs' firms, and the Firm's attorneys have obtained many of the largest securities, antitrust, and consumer class action recoveries in history.

The Firm is ranked #1 on the most recent ISS Securities Class Action Services Top 50 Report for recovering more than $1.75 billion for investors in 2022 — the third year in a row Robbins Geller tops the list. And in those three years alone, Robbins Geller recovered nearly $5.3 billion for investors, more than double the amount recovered by any other plaintiffs' firm. The Firm secured the largest-ever securities fraud class action settlement — $7.2 billion — in In re Enron Corp. Securities Litigation.

For media inquiries, please contact media@rgrdlaw.com or call (619) 338-3821.

In re Juul Labs, Inc., Marketing, Sales Practices, and Products Liability Litigation, No. 19-md-029813-WHO, Final Approval of the JLI Settlement (N.D. Cal. Sept. 19, 2023).
Read More Firm News
November 21, 2023

November 16, 2023

November 3, 2023

October 24, 2023

October 20, 2023