PDF
Daily Journal Names Robbins Geller Partner Shawn Williams a Top 100 Lawyer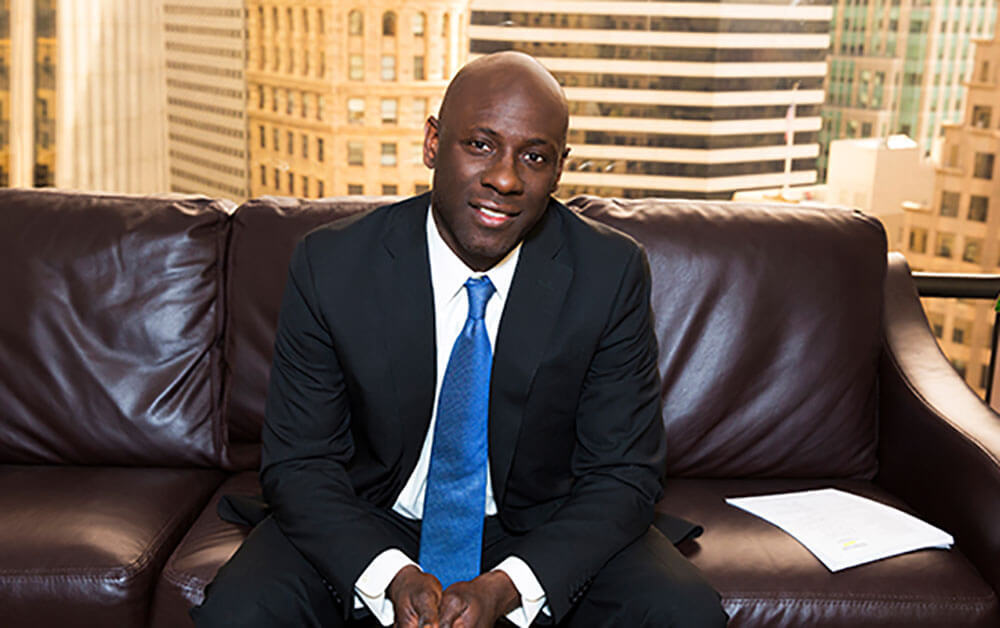 September 18, 2019
On September 18, 2019, the Daily Journal selected Robbins Geller partner Shawn A. Williams to its Top 100 Lawyers list for 2019, which "celebrates California attorneys doing cutting-edge legal work."
"Before joining Robbins Geller in 2000, [Shawn] served for five years as an assistant district attorney for the legendary Robert M. Morgenthau in Manhattan. There, he tried more than 20 cases before New York juries and led white-collar fraud grand jury investigations," the Daily Journal wrote in a profile on Shawn. The publication noted that lessons Shawn learned as an assistant district attorney "have become guiding principles" that inform his work in securities class actions.
"For me, investigating a case means ferreting out the strongest facts with an eye toward trial," Shawn told the Daily Journal. "The law will provide you a framework, but the facts drive your success."
"[Shawn]'s in the midst of what he calls 'one of the most interesting privacy cases in the courts,' in which he is one of the lead counsel for a class suing Facebook Inc. over its allegedly unlawful use of facial recognition software to extract unique biometric identifiers—derived from facial geometry scans—from photographs uploaded to its online social network," highlighted the publication.
When speaking about the Facebook Biometric Privacy case, Shawn noted that the use of facial recognition technology is "serious . . . [and] largely unregulated. And some regard it as dangerous."
The publication reported that recently, on August 8, 2019, "a 9th U.S. Circuit Court of Appeals panel affirmed U.S. District Judge James Donato of San Francisco's grant of class certification. The panel concluded that the development of a face template and use of the technology without consent, as alleged, invades an individual's private affairs under Illinois' Biometric Information Privacy Act."
The Daily Journal also lauded Shawn for obtaining a $43 million settlement in the Medtronic securities class action "just prior to trial in a case over medical device maker Medtronic Inc.'s alleged securities laws violations. As lead trial counsel [Shawn] contended that the defendant schemed to defraud its shareholders by secretly drafting and editing medical journal articles, purportedly authored by physician consultants, which underreported adverse events associated with a key bone growth treatment."
Shawn also recently obtained a $75 million recovery in Chicago Laborers Pension Fund v. Alibaba Grp. Holding Ltd., a case that resolves investors' claims that Alibaba violated the Securities Act of 1933 in connection with its September 2014 IPO. At the final approval hearing of the settlement, the court lauded Shawn, other Robbins Geller attorneys, and co-counsel as "highly experienced and skilled" for obtaining a "fair, reasonable, and adequate" settlement in the "interest of the [c]lass [m]embers" after "extensive investigation."
Being named a Top 100 Lawyer by the Daily Journal comes on the heels of several other recent commendations for Shawn, including being named a Plaintiffs' Lawyer Trailblazer by The National Law Journal, a California Trailblazer by The Recorder, a Titan of the Plaintiffs Bar by Law360, and a Leading Lawyer in America by Lawdragon.
Read More Awards
January 28, 2021

December 18, 2020

December 11, 2020

December 7, 2020

December 1, 2020