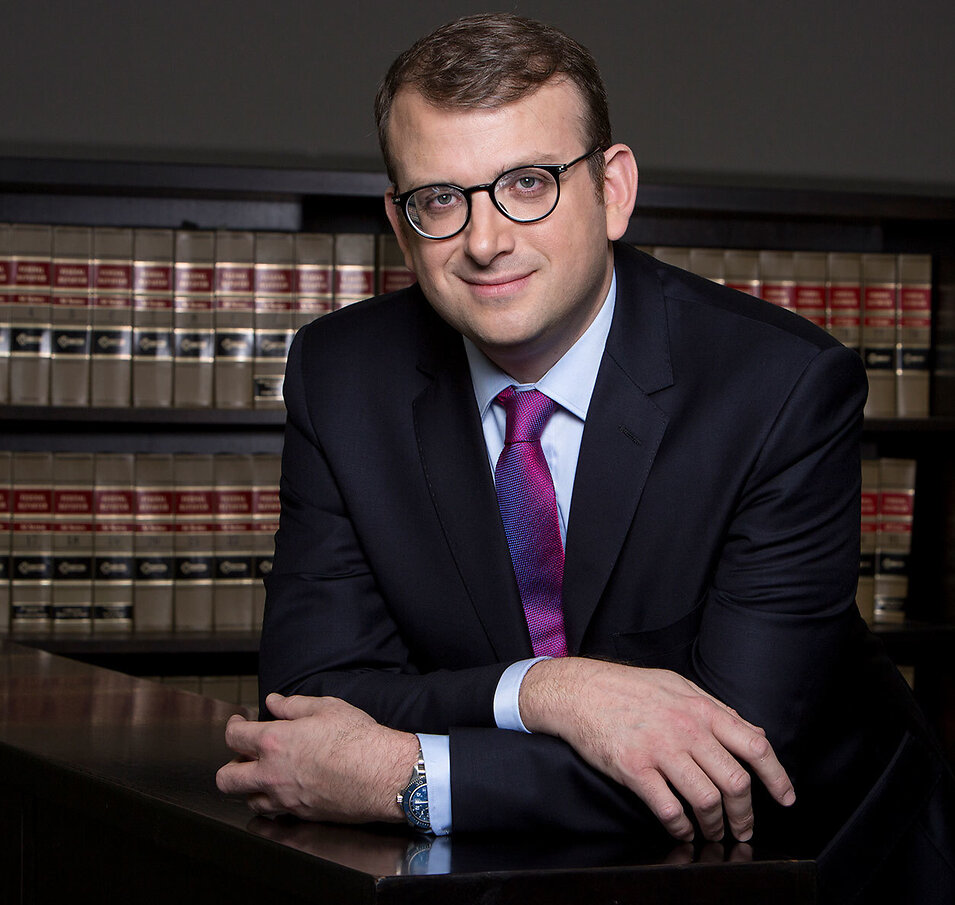 David A. Rosenfeld
Partner
Email
PDF
There's nothing more important than being a strong advocate for your clients.
Overview
David Rosenfeld, a partner in Robbins Geller Rudman & Dowd LLP's Melville office, has focused his practice of law for more than 15 years in the areas of securities litigation and corporate takeover litigation. He has been appointed as lead counsel in dozens of securities fraud lawsuits and has successfully recovered hundreds of millions of dollars for defrauded shareholders.
David works on all stages of litigation, including drafting pleadings, arguing motions, and negotiating settlements. Most recently, he was on the team of Robbins Geller attorneys who obtained a $34.5 million recovery in Patel v. L-3 Communications Holdings, Inc., which represents a high percentage of damages that plaintiffs could reasonably expect to be recovered at trial and is more than eight times higher than the average settlement of cases with comparable investor losses.
Additionally, David led the Robbins Geller team in recovering in excess of $34 million for investors in Overseas Shipholding Group, which represented an outsized recovery of 93% of bond purchasers' damages and 28% of stock purchasers' damages. The creatively structured settlement included more than $15 million paid by a bankrupt entity. David also led the effort that resulted in the recovery of nearly 90% of losses for investors in Austin Capital, a sub-feeder fund of Bernard Madoff. In connection with this lawsuit, David met with and interviewed Madoff in federal prison.
David has also achieved remarkable recoveries against companies in the financial industry. In addition to recovering $70 million for investors in Credit Suisse Group, and having been appointed lead counsel in the securities fraud lawsuit against First BanCorp (which provided shareholders with a $74.25 million recovery), he recently settled claims against Barclays for $14 million, or 20% of investors' damages, for statements made about its LIBOR practices.
In addition to currently litigating numerous securities fraud class actions, David is representing, on a pro bono basis, disabled schoolchildren in New York City schools who have been denied special education services in violation of federal and state law. David and his team recently obtained a favorable decision certifying two classes of students in that case.
David frequently lectures on securities litigation and has been a faculty member of the Practising Law Institute since 2013. He also served on securities litigation panels for Sandpiper Partners for several years and was invited by PricewaterhouseCoopers to provide a plaintiff's lawyer's perspective on securities litigation trends, as part of their in-house continuing education.
David often advises and lectures the Firm's institutional investor clients on securities litigation and has been responsible for numerous significant rulings in their appointment as lead plaintiffs.
David has been named a Recommended Lawyer by The Legal 500, a Future Star by Benchmark Litigation, and has been recognized by Super Lawyers Magazine every year since 2011. In 2014, he was elected to The Fellows of the American Bar Foundation.
David earned his Bachelor of Science degree in Accounting from Yeshiva University's Sy Syms School of Business and his Juris Doctor degree from the Benjamin N. Cardozo School of Law.
Awards
Future Star, Benchmark Litigation, 2016-2020
Super Lawyer, Super Lawyers Magazine, 2014-2020
Recommended Lawyer,

The Legal 500, 2018
Rising Star, Super Lawyers Magazine, 2011-2013
American Bar Association, Fellow
Education
Benjamin N. Cardozo School of Law, J.D., 1999
Yeshiva University's Sy Syms School of Business, B.S., 1996
Admissions
New York
United States Courts of Appeals for the First, Second and Third Circuits
United States District Courts for the Southern, Eastern and Western Districts of New York
United States District Courts for the Eastern and Western Districts of Arkansas
United States District Court for the District of Colorado
United States District Court for the Western District of Michigan
United States District Court for the Eastern District of Wisconsin
News
March 15, 2021

March 10, 2021

January 17, 2020

January 17, 2020

September 18, 2019

January 6, 2016

January 4, 2016

December 4, 2015

August 30, 2013
Professional Affiliations
Member, Federal Bar Council
Member, J-LINK, a Provider of Pro Bono Legal Services
Serves on the Advisory Board of Strafford's Securities Class Action Reporter