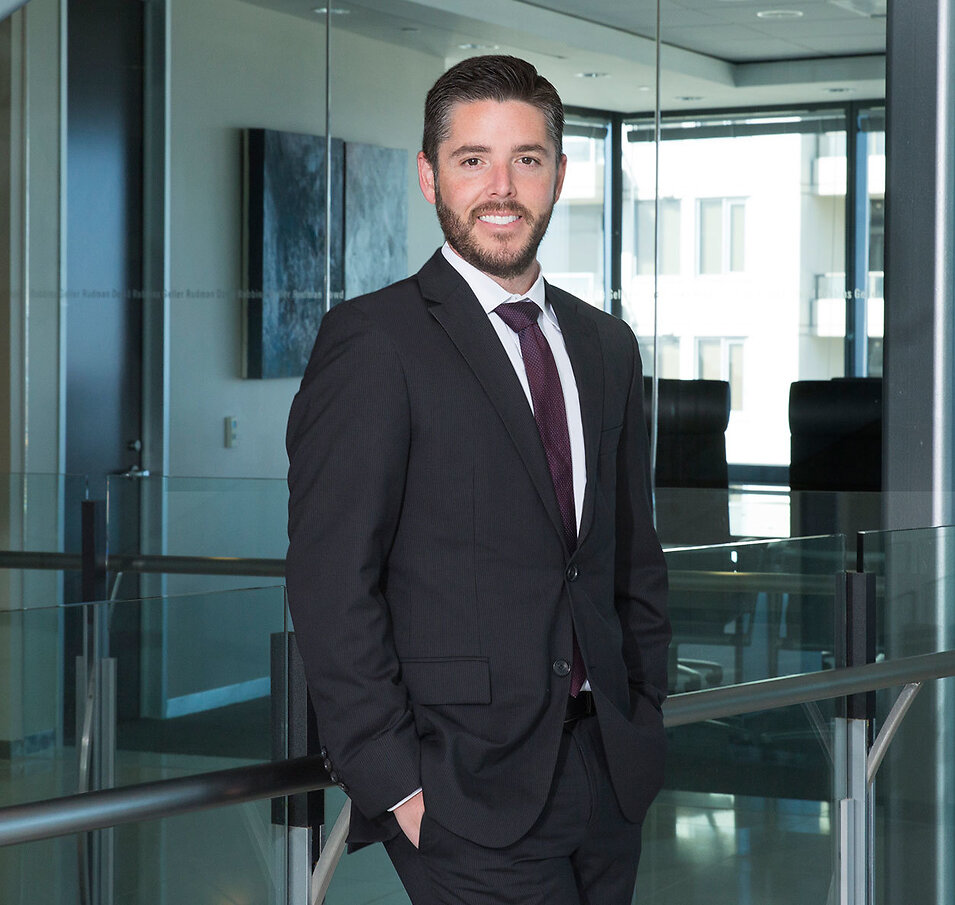 Darryl J. Alvarado
Partner
Email
PDF
We are willing and able to take cases deep and, in doing so, we maximize investor recoveries.
Overview
Darryl Alvarado is a partner in Robbins Geller Rudman & Dowd LLP's San Diego office. He focuses his practice on securities fraud and other complex civil litigation.
Darryl was a member of the trial team in Smilovits v. First Solar, Inc., which recovered $350 million for aggrieved investors. The First Solar settlement, reached on the eve of trial after more than seven years of litigation and an interlocutory appeal to the U.S. Supreme Court, is the fifth-largest PSLRA recovery ever obtained in the Ninth Circuit. Darryl recently litigated Monroe County Employees' Retirement System v. The Southern Company, which recovered $87.5 million for investors after more than three years of litigation. The settlement resolved securities fraud claims stemming from defendants' issuance of misleading statements and omissions regarding the construction of a first-of-its-kind "clean coal" power plant in Kemper County, Mississippi.
Darryl helped secure $388 million for investors in J.P. Morgan residential mortgage-backed securities in Fort Worth Employees' Retirement Fund v. J.P. Morgan Chase & Co. That settlement is, on a percentage basis, the largest recovery ever achieved in an RMBS class action. He was also a member of a team of attorneys that secured $95 million for investors in Morgan Stanley-issued RMBS in In re Morgan Stanley Mortgage Pass-Through Certificates Litigation.
Darryl was a member of a team of lawyers that obtained landmark settlements, on the eve of trial, from the major credit rating agencies and Morgan Stanley arising out of the fraudulent ratings of bonds issued by the Cheyne and Rhinebridge structured investment vehicles in Abu Dhabi Commercial Bank v. Morgan Stanley & Co. Incorporated and King County, Washington v. IKB Deutsche Industriebank AG. He was integral in obtaining several precedent-setting decisions in those cases, including defeating the rating agencies' historic First Amendment defense and defeating the ratings agencies' motions for summary judgment concerning the actionability of credit ratings. Reuters described the settlement as a "landmark" deal and emphasized that it was the "first time S&P and Moody's have settled accusations that investors were misled by their ratings." An article published in Rolling Stone magazine entitled "The Last Mystery of the Financial Crisis" similarly credited Robbins Geller with uncovering "a mountain of evidence" detailing the credit rating agencies' fraud.
Darryl was also a member of a team of attorneys responsible for obtaining for aggrieved investors $27 million in In re Cooper Companies Securities Litigation, $19.5 million in City of Pontiac General Employees' Retirement System v. Lockheed Martin Corporation, and comprehensive corporate governance reforms to address widespread off-label marketing and product safety violations in In re Johnson & Johnson Derivative Litigation.
Darryl has been named on Daily Journal's Top 40 Under 40 list, Benchmark Litigation's 40 & Under Hot List, selected by San Diego's Super Lawyers Magazine as a Rising Star for the past seven consecutive years, and was nominated to a list of outstanding young attorneys by The Daily Transcript in 2011. He has also been listed as a Best Lawyer in America: One to Watch by Best Lawyers®.
He received his Bachelor of Arts degree in English and Political Science from the University of California, Santa Barbara, with High Honors. He received his Juris Doctor degree from the University of San Diego School of Law.
Awards
Best Lawyer in America: One to Watch,

Best Lawyers®

, 2023-2024

40 & Under Hot List, Benchmark Litigation

, 2018-2021

Top 40 Under 40, Daily Journal, 2021
Rising Star, Super Lawyers Magazine, 2015-2021
"Outstanding Young Attorneys," San Diego Daily Transcript, 2011
Education
University of San Diego School of Law, J.D., 2007
University of California, Santa Barbara, B.A., 2004, English and Political Science, with High Honors
Admissions
California
United States Courts of Appeals for the District of Columbia and Ninth Circuits
United States District Courts for the Northern, Central, and Southern Districts of California
News
August 17, 2023

April 17, 2023

September 9, 2022

August 18, 2022

February 8, 2021

January 20, 2021

December 7, 2020

July 31, 2020

July 13, 2020

August 22, 2019

January 31, 2018

July 17, 2015

April 26, 2013