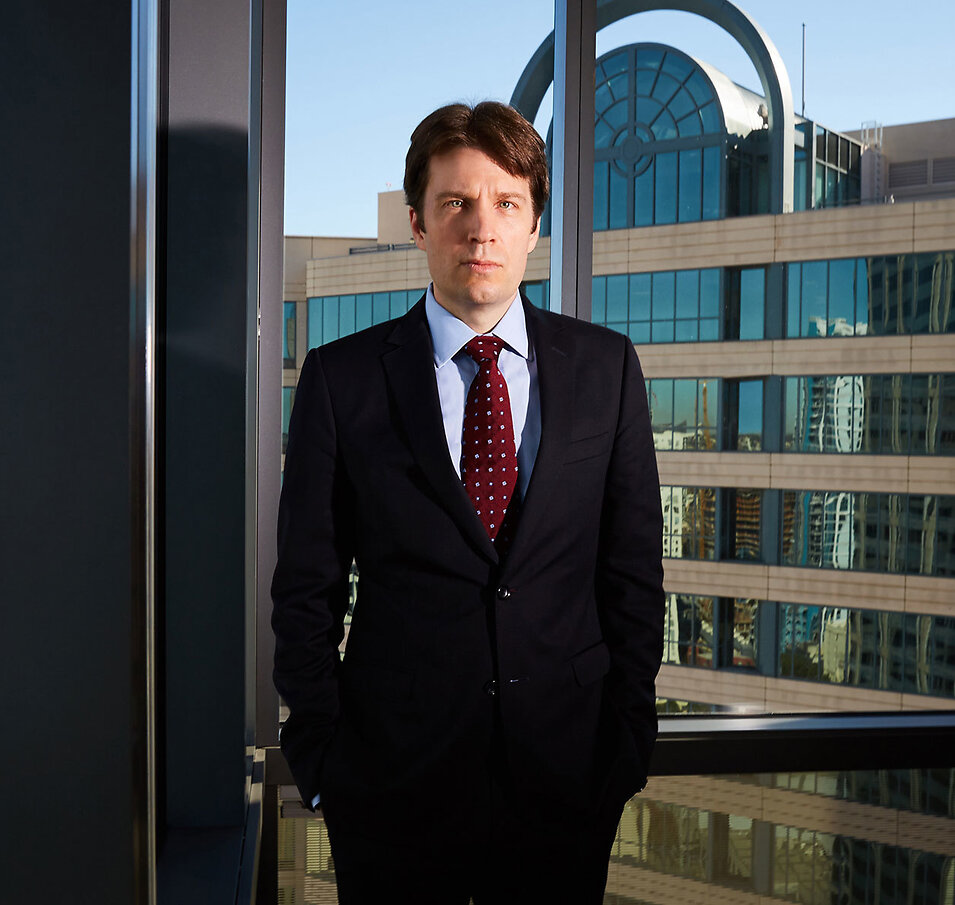 Christopher R. Kinnon
Associate
Email
PDF
Overview
Christopher Kinnon is an associate in Robbins Geller Rudman & Dowd LLP's San Diego office, where his practice focuses on securities fraud litigation. Chris and a team of Robbins Geller attorneys obtained a $1.21 billion settlement in In re Valeant Pharms. Int'l, Inc. Sec. Litig. (D.N.J.), a case that Vanity Fair reported as "the corporate scandal of its era" that had raised "fundamental questions about the functioning of our health-care system, the nature of modern markets, and the slippery slope of ethical rationalizations." This is the largest securities class action settlement against a pharmaceutical manufacturer and the ninth largest ever. Most recently, Chris and a team of Robbins Geller attorneys obtained an $809 million settlement in In re Twitter, Inc. Sec. Litig., a case that did not settle until the day before trial was set to commence.
Chris is currently representing investors in a securities fraud action against Under Armour (D. Md.).
Chris earned a Bachelor of Arts degree in English from the University of British Columbia, graduating with Class One Honors. He earned his Juris Doctor degree from the University of Michigan Law School, where he was a Clarence Darrow Scholar (three-year, full-tuition merit scholarship). While in law school, he interned at the National Labor Relations Board in Washington, D.C., as a Peggy Browning Fellow, and was a contributing editor with the University of Michigan Journal of Law Reform. In 2022, Chris was awarded California Lawyer of the Year by the Daily Journal.
Before law school, Chris was a municipal sanitation worker and an elected executive board member with the Canadian Union of Public Employees, Local 1004 (CUPE 1004). Before that, he was a recording artist signed to prominent record labels in Canada and the United States.
Chris was a summer associate with Robbins Geller in 2016 and returned to the Firm after graduating from law school.
Awards
California Lawyer of the Year, Daily Journal, 2022
Education
University of Michigan Law School, J.D., 2017
University of British Columbia, B.A., 2008
Admissions
California
United States District Courts for the Northern, Central, and Southern Districts of California
United States District Court for the District of Colorado
Notable Cases
Notable Cases
Publications
Publications
Darren Robbins, Donna Campbell & Christopher Kinnon, Collaborative Loss Recovery: Canadian Pension Plans Leading the Way, Plans & Trusts, vol. 41, no. 4 (July/August 2023), at 18-23
Darren Robbins, Donna Campbell & Christopher Kinnon, Sounding board: How Canadian institutional investors can manage corporate fraud risk, Benefits Canada (Feb. 16, 2023)