PDF
The Third Time Around
After a Trip to the U.S. Supreme Court, District Court Certifies Class for the Third Time in Robbins Geller's Decade-Long Securities Fraud Prosecution of Goldman Sachs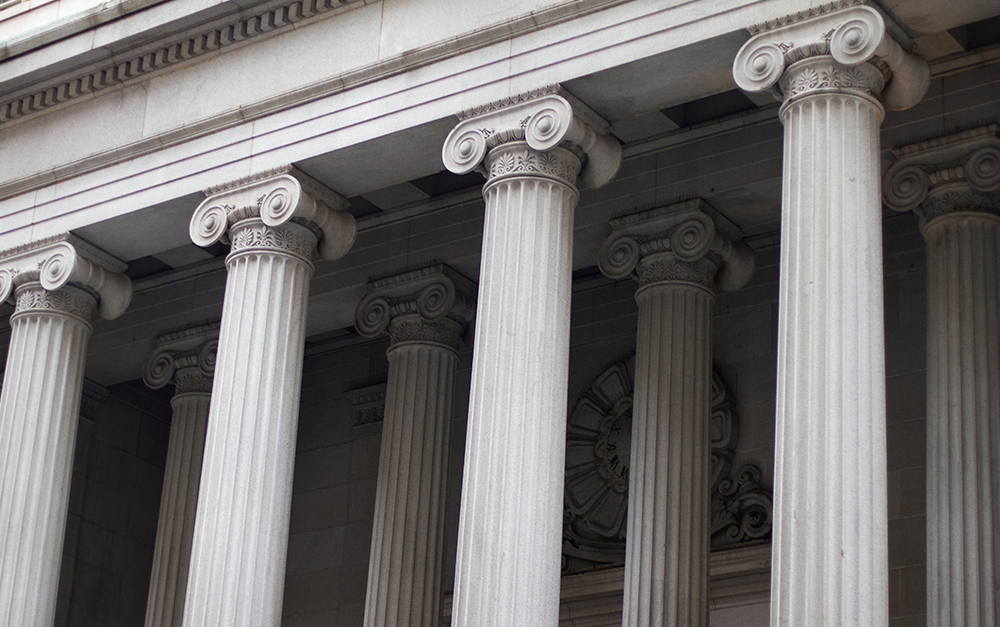 December 8, 2021
Today, a New York federal court certified a class of investors in an 11-year securities fraud prosecution of Goldman Sachs led by Robbins Geller Rudman and Dowd LLP and its co-lead counsel, Labaton Sucharow. After a "prolonged . . . saga" involving "three decisions from the Second Circuit, one from the Supreme Court, and untold pages of cumulative briefing," U.S. District Court Judge Paul A. Crotty certified the class for the third time in the long-running litigation.
The order comes months after the U.S. Supreme Court rejected Goldman's efforts earlier this year to end this same case. See Goldman Sachs Grp., Inc. v. Ark. Tchr. Ret. Sys., __ U.S. __, 141 S. Ct. 1951 (2021).
The case is one of the longest-running civil fraud prosecutions involving securities fraud and a rare prosecution involving allegations of fraud relating to the 2008 Financial Crisis.
The key allegations in this case are that Goldman and several senior insiders made allegedly false statements that they were acting in the best interests of Goldman's clients while strongly touting Goldman's strong conflict policies that governed how Goldman advised clients. In actuality, while the company was selling its investors mortgage-backed securities, Goldman was allegedly betting against those very same investments and making billions doing so. Goldman is also alleged to have sponsored another mortgage-backed security that it sold to its clients without disclosing a favored client was shorting the security and allegedly had input in designing that same mortgage-backed security to fail. According to the suit, Goldman assured investors at the time that its conflict-of-interest policies were strong, that its "clients' interests always come first," and "[i]ntegrity and honesty are at the heart of our business."
"This case has been an 11-year 'saga' of appeal after appeal after appeal. We're very pleased with the ruling and ready to move the case to trial," said Darren J. Robbins, a Robbins Geller lead partner. Darren led the Firm's securities fraud prosecution of American Realty Capital Properties, which recovered more than $1 billion for investors last year.
In its effort to defeat this case, Goldman asked the Supreme Court to reshape the nation's securities laws to make them more favorable to defendants across the board. Goldman argued that their statements about conflicts and integrity were too "generic" and that such generic statements did not have price impact, thus foreclosing class certification. Goldman also argued that, in securities fraud class actions, the investors should bear the burden of showing that false statements made by defendants had a "price impact" on their share prices before a class could be certified – rather than defendants bearing this burden. The Supreme Court rejected Goldman's effort to shift this burden to the investors and remanded the case to determine whether Goldman could show an absence of price impact from its specific statements. Today, the district court, on remand, carefully examined all the evidence and concluded that "the evidence and common sense again tilt comfortably in Plaintiffs' favor."
"When you're taking on one of the world's most powerful companies, patience is the coin of the realm," said Robbins Geller partner Spencer A. Burkholz, who represents lead plaintiffs in this case. "With so much delay and time passing, some folks may expect or hope for frustration to set in. We don't get frustrated; we keep our eye on the ball and our clients are more intent than ever to see this matter proceed to a trial, and we're preparing for that," he continued.
In the past few years, Robbins Geller has litigated some of the most impactful class action cases in the country:
In addition to Darren and Spencer, Robbins Geller attorneys Jonah H. Goldstein, Robert R. Henssler, Jr., and Eric I. Niehaus obtained this result on behalf of the class.
In re Goldman Sachs Grp., Inc. Sec. Litig., No. 1:10-cv-03461-PAC, Opinion & Order (S.D.N.Y. Dec. 8, 2021).
For more information, please email us at media@rgrdlaw.com or call us at (619) 338-3821.
Read More Firm News
November 21, 2023

November 16, 2023

November 3, 2023

October 24, 2023

October 20, 2023