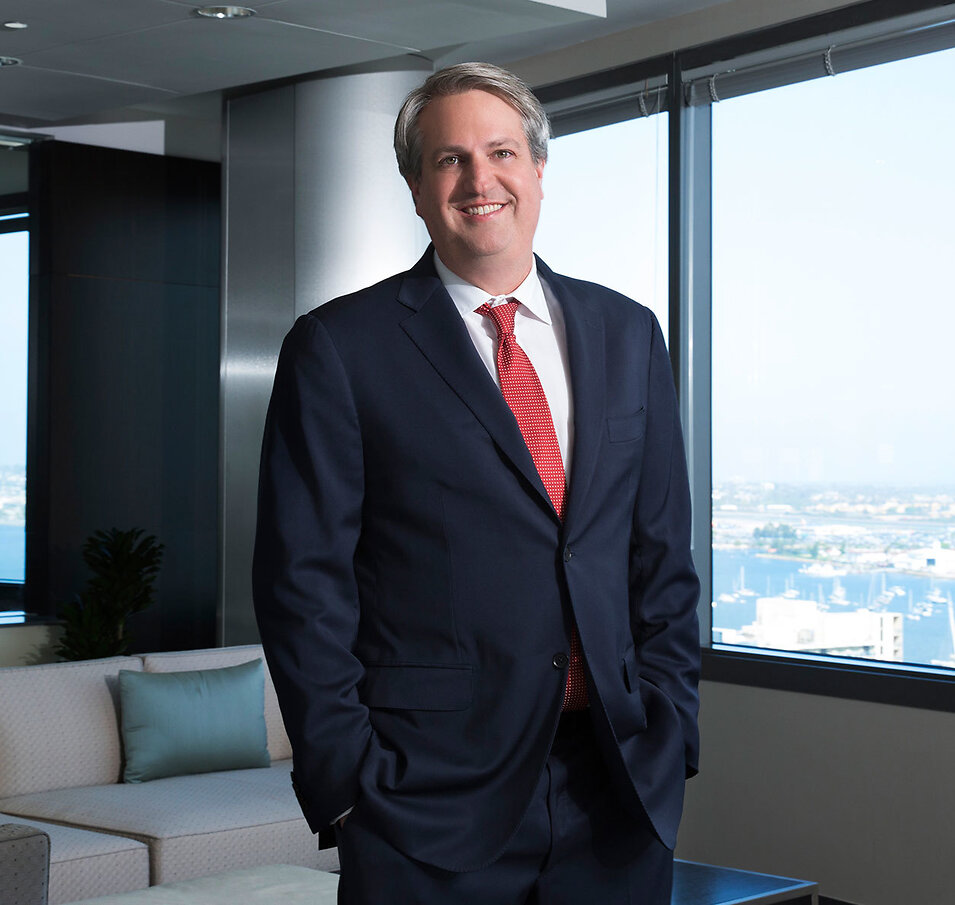 Luke O. Brooks
Partner
Email
PDF
Our approach is practical and effective. We pursue and expose the truth to recover investor losses.
Overview
Luke Brooks is a partner in Robbins Geller Rudman & Dowd LLP's securities litigation practice group in the San Diego office. He focuses primarily on securities fraud litigation on behalf of individual and institutional investors, including state and municipal pension funds, Taft-Hartley funds, and private retirement and investment funds.
Luke served as trial counsel in Jaffe v. Household International in the Northern District of Illinois, a securities class action that obtained a record-breaking $1.575 billion settlement after 14 years of litigation, including a six-week jury trial in 2009 that resulted in a verdict for plaintiffs. Other prominent cases recently prosecuted by Luke include Fort Worth Emps.' Ret. Fund v. J.P. Morgan Chase & Co., in which plaintiffs recovered $388 million for investors in J.P. Morgan residential mortgage-backed securities, and a pair of cases – Abu Dhabi Commercial Bank v. Morgan Stanley & Co. Inc. ("Cheyne") and King County, Washington v. IKB Deutsche Industriebank AG ("Rhinebridge") – in which plaintiffs obtained a settlement, on the eve of trial in Cheyne, from the major credit rating agencies and Morgan Stanley arising out of the fraudulent ratings of bonds issued by the Cheyne and Rhinebridge structured investment vehicles. Reuters described the settlement as a "landmark" deal and emphasized that it was the "first time S&P and Moody's have settled accusations that investors were misled by their ratings." An article published in Rolling Stone magazine entitled "The Last Mystery of the Financial Crisis" similarly credited Robbins Geller with uncovering "a mountain of evidence" detailing the credit rating agencies' fraud. Most recently, Luke served as lead counsel in Smilovits v. First Solar, Inc., and obtained a $350 million settlement on the eve of trial. The settlement is fifth-largest PSLRA settlement ever recovered in the Ninth Circuit.
Luke has been named a Local Litigation Star, a California Star, and a State Litigation Star by Benchmark Litigation, and a Recommended Lawyer by The Legal 500. He has also been named a Leading Plaintiff Financial Lawyer by Lawdragon. He received his Bachelor of Arts degree from the University of Massachusetts at Amherst and his Juris Doctor degree from the University of San Francisco, where he was also a member of the University of San Francisco Law Review. During law school, Luke externed for the Honorable Vaughn R. Walker of the United States District Court for the Northern District of California.
Awards
Leading Plaintiff Financial Lawyer, Lawdragon, 2019-2023
Local Litigation Star, Benchmark Litigation, 2017-2018, 2020
California Star, Benchmark Litigation, 2019
State Litigation Star, Benchmark Litigation, 2019
Recommended Lawyer, The Legal 500, 2017-2018
Education
University of San Francisco, J.D., 2000
Member, University of San Francisco Law Review
University of Massachusetts at Amherst, B.A., 1997
Admissions
California
United States Court of Appeals for the Ninth Circuit
United States District Courts for the Northern, Central, and Southern Districts of California
United States District Court for the District of Colorado
United States District Court for the Northern District of Illinois
News
July 21, 2023

May 30, 2023

December 7, 2020

August 25, 2020

July 13, 2020

January 31, 2020

January 24, 2020

October 31, 2019

February 8, 2018

January 31, 2018

October 28, 2016

June 16, 2016

July 17, 2015

June 15, 2015

October 17, 2013

April 26, 2013