PDF
Robbins Geller Defeats Motion to Dismiss in McKesson Generic Drug Price-Fixing Securities Fraud Suit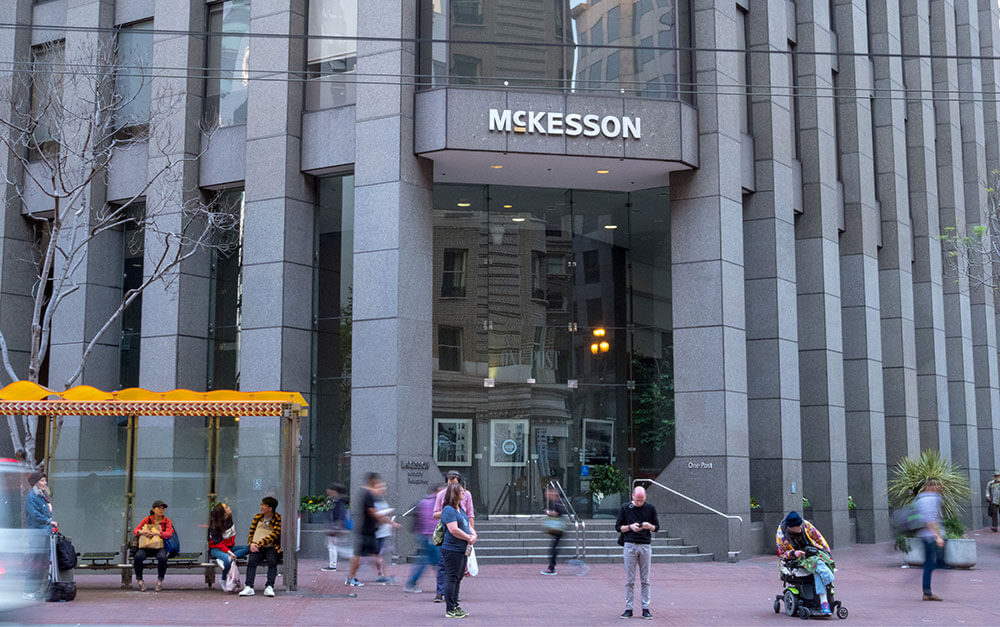 October 31, 2019
On October 30, 2019, the Honorable Charles R. Breyer of the United States District Court for the Northern District of California denied defendants' motion to dismiss in Evanston Police Pension Fund v. McKesson Corporation.
McKesson is the largest wholesale distributor of prescription drugs, purchasing them from manufacturers and selling them to independent pharmacies, healthcare providers, and national retail chains. It also has a subsidiary, Northstar, that is a manufacturer of prescription drugs. In this case, the court appointed Pension Trust Fund for Operating Engineers as lead plaintiff for the class of investors that purchased McKesson stock from October 24, 2013 to January 25, 2017. The court upheld allegations that McKesson and its Chief Executive Officer John Hammergren and Chief Financial Officer James Beer violated the Securities Exchange Act of 1934 by making false or misleading statements regarding McKesson's business and operations, as well as insider trading claims against CEO Hammergren for his sale of $287 million worth of McKesson stock. These false statements artificially inflated McKesson's stock price and allowed McKesson executives to dump a total of $473 million worth of their own McKesson stock on unsuspecting investors.
In upholding the complaint, the court found that "McKesson was aware of and profited from the illegal agreements" by generic drug manufacturers to fix prices and allocate market share in the generic drug market for many years. The conspiracy has led to congressional investigations, a continuing Department of Justice investigation, guilty pleas by some executives, and lawsuits by 49 Attorneys General. Specifically, the court upheld allegations that defendants (i) falsely attributed generic drug price inflation – a significant driver of McKesson profitability and growth – to supply disruptions, when in fact it was due in large part to collusive activity; (ii) falsely stated that the generic drug market was competitive when it was actually collusive; and (iii) failed to disclose that the company's class period financial results were positively impacted by collusive profits.
In denying defendants' motion to dismiss, the court stated that plaintiff "has adequately plead the required elements of its Rule 10(b) claim, including falsity, scienter, and loss causation."
"We are very pleased that the court upheld the complaint, and look forward to vigorously prosecuting this case on behalf of the lead plaintiff and other investors," said Spencer A. Burkholz, a partner at Robbins Geller.
The Robbins Geller attorneys litigating this case are Spencer A. Burkholz, Luke O. Brooks, Ryan Llorens, Jeffrey J. Stein, Michael Albert, and Erika Oliver.
Evanston Police Pension Fund v. McKesson Corporation, et al., No. 3:18-cv-06525, Order Denying Motion to Dismiss (N.D. Cal. Oct. 30, 2019).
Read More Firm News