PDF
Robbins Geller Recognized by The National Law Journal as 2022 Elite Trial Lawyers Finalists in Securities Litigation and Class Action Practice Areas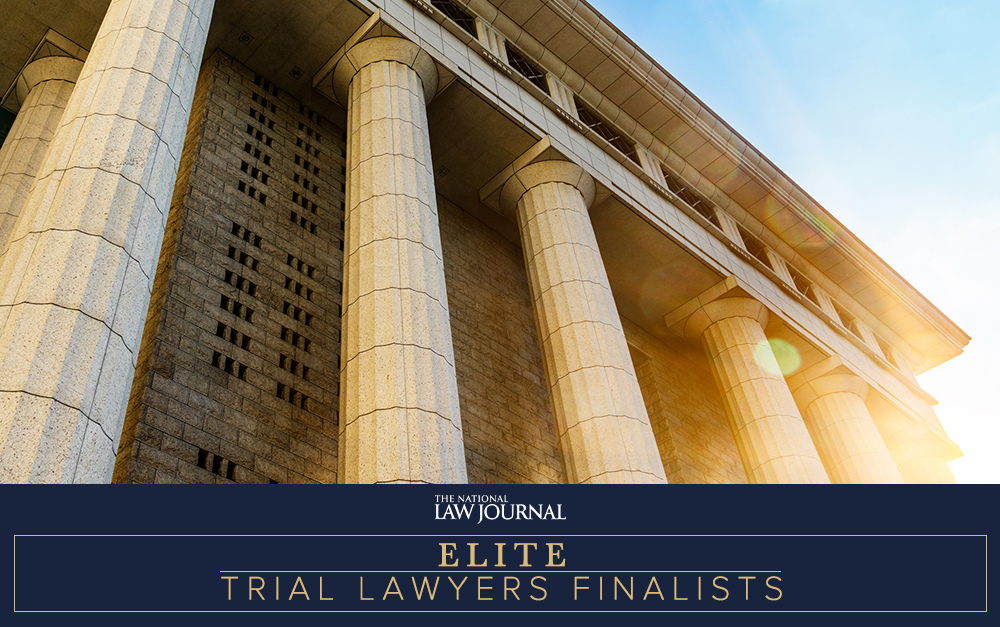 May 17, 2022
For the seventh year, Robbins Geller Rudman & Dowd LLP is a finalist for The National Law Journal's 2022 Elite Trial Lawyers Awards. Robbins Geller is a finalist in the Securities Litigation and Class Action practice areas. The National Law Journal's annual event recognizes plaintiffs' firms who have done "outstanding work" in the past year and have "an impressive track record of wins over the last three to five years."
In 2021, Robbins Geller was the sole winner in the Securities Litigation and Privacy/Data Breach categories and was one of the winners in the Class Action category. The 2022 winners will be announced at the event in New York City in July.
The Firm was also recently recognized by Institutional Shareholder Services' Securities Class Action Services for recovering nearly $1.9 billion for investors in 2021. Robbins Geller's settlement with Valeant Pharmaceuticals was the largest securities class action settlement in North America last year and one of the top 100 securities class action settlements since the passage of the Private Securities Litigation Reform Act of 1995, according to ISS SCAS.
The finalists announcement is available here: https://www.law.com/nationallawjournal/2022/05/11/the-national-law-journal-announces-elite-trial-lawyers-awards-finalists/.
Robbins Geller Rudman & Dowd LLP is one of the world's leading complex litigation firms, representing plaintiffs in securities fraud, shareholder derivative, antitrust, corporate takeover, and consumer fraud and privacy cases. With 200 lawyers in 9 offices, Robbins Geller has obtained many of the largest securities, antitrust, and consumer class action recoveries in history. The Firm secured the largest-ever securities fraud class action settlement — $7.2 billion — in In re Enron Corp. Securities Litigation.
For media inquiries, please contact media@rgrdlaw.com.
Read More Firm News