PDF
Partner Paul Geller Named 2022 Class Action MVP by Law360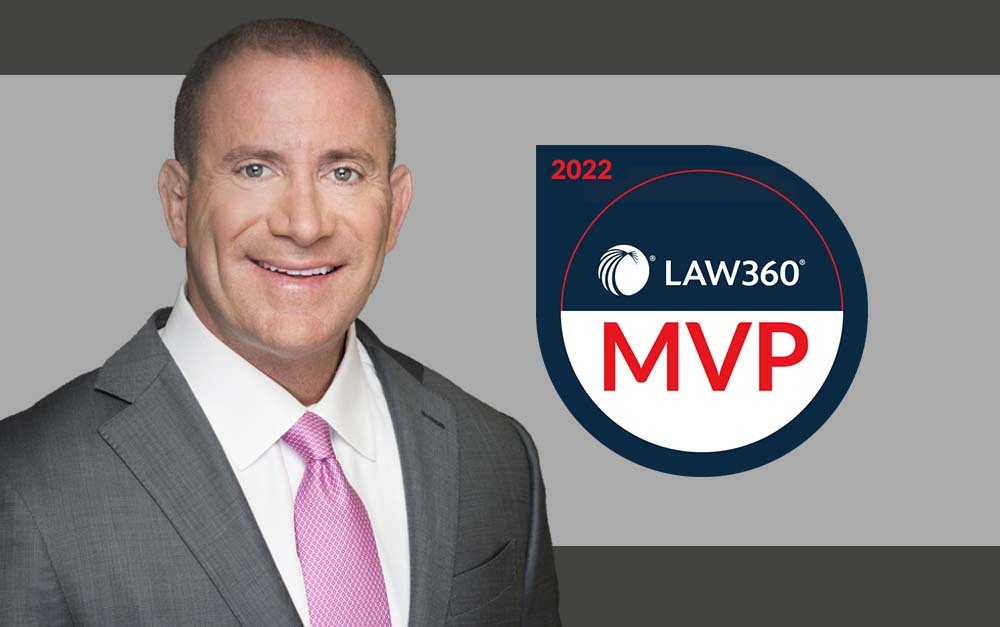 September 16, 2022
Paul J. Geller, managing partner of Robbins Geller Rudman & Dowd LLP's Boca Raton office, was selected by Law360 as an MVP of the Year in the Class Action category. Law360 selects attorneys "who have distinguished themselves from their peers over the past year through high-stakes litigation, record-breaking deals, and complex global matters." Geller spoke to Law360 about his motivation for practicing in the plaintiffs' bar, his biggest accomplishments and challenges of the past year, and advice for young attorneys.
"'I felt like we could make a difference,'" Geller told Law360. "'That's really the motivating factor for me and for our firm. We want cases that are impactful. We want cases that are challenging, but that if we win, they will make a difference.'"
Geller, a team of Robbins Geller attorneys, and co-lead counsel achieved a combined recovery of over $600 million in a multi-district litigation against pharmaceutical companies for allegedly anti-competitive conduct that caused the price of EpiPens to drastically rise.
Geller directs Robbins Geller's massive undertaking in the opioid litigation and serves on the Plaintiffs Executive Committee of the nationwide multi-district litigation to hold all facilitators of the opioid crisis accountable. He has been a negotiator in multiple national settlements — including $26 billion in settlements with major distributors and manufacturer Johnson & Johnson, and settlements with manufacturers Teva and Allergan that will provide more than $6 billion directly to affected state and local governments.
As part of the Firm's ongoing pursuit of opioid defendants, a Robbins Geller trial team led by partner Aelish Marie Baig, together with co-trial counsel, recently litigated a federal bench trial in the Northern District of California on behalf of our client, the City and County of San Francisco. In a complete victory for the Firm's client, the court concluded that Walgreens "substantially contributed" to the opioid epidemic in San Francisco and created a "public nuisance." Other defendants in the San Francisco case reached a combined $58 million settlement with San Francisco on the eve of the trial's closing arguments.
The full Law360 article is available here: https://www.law360.com/articles/1521736/mvp-robbins-geller-s-paul-j-geller.
About Robbins Geller
Robbins Geller Rudman & Dowd LLP is one of the world's leading complex litigation firms, representing plaintiffs in securities fraud, shareholder derivative, antitrust, corporate takeover, and consumer fraud and privacy cases. With 200 lawyers in 9 offices, Robbins Geller is one of the world's largest plaintiffs' firms, and the Firm's attorneys have obtained many of the largest securities, antitrust, and consumer class action recoveries in history.
The Firm is ranked #1 on the 2021 ISS Securities Class Action Services Top 50 Report for recovering nearly $2 billion for investors last year alone – more than triple the amount recovered by any other plaintiffs' firm. The Firm secured the largest-ever securities fraud class action settlement — $7.2 billion — in In re Enron Corp. Securities Litigation.
For media inquiries, please contact media@rgrdlaw.com or call (619) 338-3821.
Read More Firm News
December 7, 2023

November 21, 2023

November 16, 2023

November 3, 2023

October 24, 2023