PDF
Partner Paul Geller Helps Strike $4 Billion Opioids Settlement with Drug Manufacturer Teva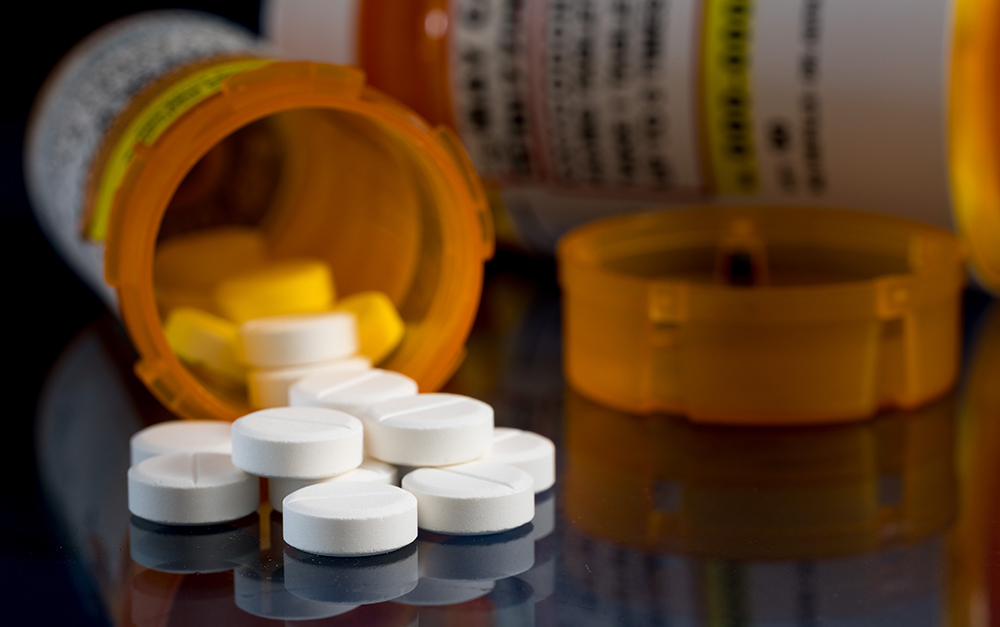 July 27, 2022
On July 26, 2022, Robbins Geller Rudman & Dowd LLP partner Paul J. Geller, together with the Plaintiffs' Executive Committee of an ongoing multi-district litigation, announced a nationwide settlement with drug manufacturer Teva.
Teva will pay more than $4 billion, including $650 million it has committed in other settlements, directly to state and local governments of communities impacted by the opioid epidemic. In addition, Teva will offer the option of $1.2 billion worth of its generic version of Narcan, a drug used to treat opioid overdoses.
Geller told Bloomberg Law the settlement will provide "critical resources to all states and all communities that have been ravished by this epidemic."
The settlement provides approximately $3 billion of abatement funds. Approximately $100 million will go to Native American tribes. The agreement resolves over 3,000 lawsuits filed by county and tribal governments alleging that Teva and other pharmaceutical companies facilitated the nationwide opioid crisis. Teva did not admit wrongdoing as part of the settlement agreement.
The Plaintiffs' Executive Committee called the settlement "a direct result of the years of hard work by community leaders, first responders, and the MDL litigation teams who have dedicated their efforts to gathering the resources necessary to battle the opioid epidemic across the country for years ahead."
The settlement will be finalized when a sufficient number of states, subdivisions, and Native American tribes agree to participate.
A historic $26 billion settlement agreement with drug distributors AmerisourceBergen, Cardinal Health, and McKesson and manufacturer Johnson & Johnson that also provided abatement funds directly to impacted communities was finalized in February 2022. Geller served as a key negotiator in both settlements.
Earlier this month, a Robbins Geller team, led by partner Aelish Baig, together with co-trial counsel, reached a combined $58 million settlement with Teva and Allergan, a distributor owned by Teva, in a federal bench trial for their roles in allegedly facilitating the opioid crisis in San Francisco.
The full statement from the Plaintiffs' Executive Committee is available here: https://www.prnewswire.com/news-releases/teva-to-pay-over-4-billion-to-communities-in-pending-nationwide-opioid-settlement-301593861.html.
The full Bloomberg article is available here: https://news.bloomberglaw.com/health-law-and-business/teva-pharmaceutical-to-pay-over-4-billion-in-opioid-settlement?context=search&index=0.
About Robbins Geller
Robbins Geller Rudman & Dowd LLP is one of the world's leading complex litigation firms, representing plaintiffs in securities fraud, shareholder derivative, antitrust, corporate takeover, and consumer fraud and privacy cases. With 200 lawyers in 9 offices, Robbins Geller is one of the world's largest plaintiffs' firms, and the Firm's attorneys have obtained many of the largest securities, antitrust, and consumer class action recoveries in history.
The Firm is ranked #1 on the 2021 ISS Securities Class Action Services Top 50 Report for recovering nearly $2 billion for investors last year alone – more than triple the amount recovered by any other plaintiffs' firm. The Firm secured the largest-ever securities fraud class action settlement — $7.2 billion — in In re Enron Corp. Securities Litigation.
For media inquiries, please contact media@rgrdlaw.com or call (619) 338-3821.
Read More Firm News