PDF
Robbins Geller Tapped to Protect Consumers in Separate MDLs Against Chip Maker Intel and Its Rival AMD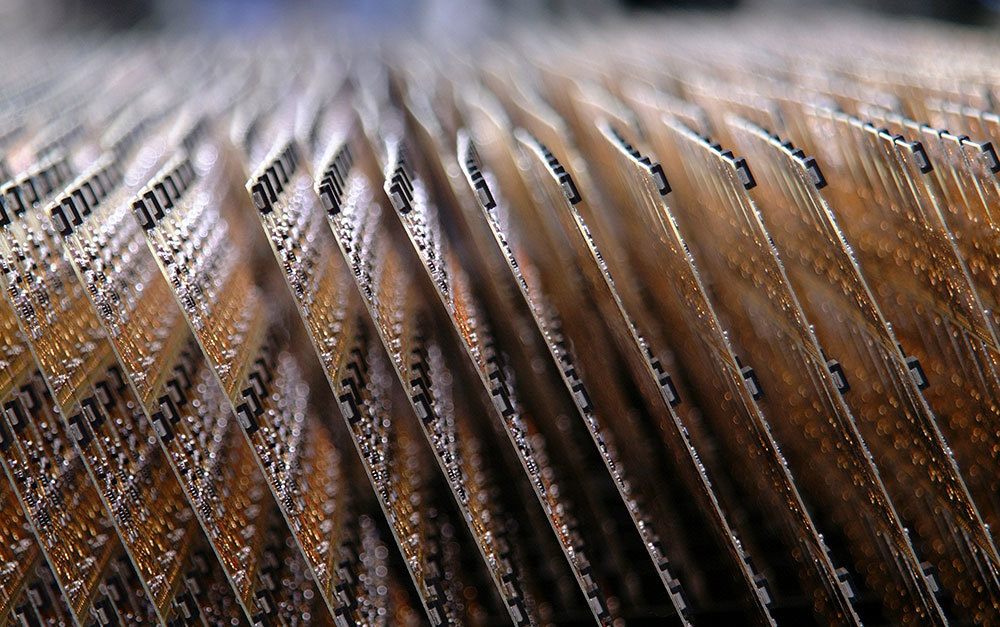 June 19, 2018
Robbins Geller partner Stuart Davidson was recently appointed to the Plaintiffs' Steering Committee in In re Intel Corp. CPU Marketing, Sales Practices and Products Liability Litigation ("Intel"), following partner Robert Rothman's appointment as Co-Lead Counsel in Hauck v. Advanced Micro Devices, Inc. ("AMD").
On June 18, 2018, Davidson was appointed by the Honorable Michael H. Simon to the Plaintiffs' Steering Committee in Intel, a massive multidistrict litigation pending in the United States District Court for the District of Oregon. Intel concerns serious security vulnerabilities – known as "Spectre" and "Meltdown" – that infect nearly all of Intel's x86 processors manufactured and sold since 1995, the patching of which results in processing speed degradation of the impacted computer, server or mobile device.
Prior to Davidson's appointment, on May 23, 2018, Rothman was selected to serve as Plaintiffs' Co-Lead Counsel by the Honorable Lucy H. Koh in the AMD litigation. Like Intel, the AMD litigation alleges that AMD, Intel's chief rival in the semi-conductor chip industry, manufactured and sold defective processors that exposed users to the "Spectre" security vulnerability. The consolidated class action complaint filed in AMD on June 13, 2018 specifically alleges that AMD's processors are incapable of operating as intended and at processing speeds represented by AMD without exposing users to the Spectre vulnerability, which allows hackers to steal confidential information from the most secure areas of consumers' computing devices.
"Rob and I are honored to be selected by two federal judges we greatly respect to help lead these important cases on behalf of consumers," said Davidson after his appointment by Judge Simon in Intel. "We believe our leadership in both of these cases will create increased efficiencies, which will inure to the great benefit of the class in each case," Davidson noted.
Commenting on the similarities between the two cases, Rothman explained, "It is clear to us that both Intel and AMD completely ignored security concerns when they designed their CPUs to become faster than their rivals'."
Davidson has spent the last decade representing consumers in some of the nation's largest unfair trade practice and privacy-related class actions. He currently serves as class counsel in In re Facebook Biometric Information Privacy Litigation, a cutting-edge privacy case concerning Facebook's alleged violations of Illinois law by collecting and storing its users' biometric identifiers, such as "face geometry," without first obtaining informed written consent as required by the law, and serves as a member of the Plaintiffs' Executive Committee in In re Yahoo! Inc. Customer Data Security Breach Litigation regarding the largest data breach in history.
Rothman has extensive experience litigating cases involving investment fraud, consumer fraud and antitrust violations. He has served as lead counsel in numerous class actions across the country where he has recovered hundreds of millions of dollars for investors and consumers.
Hauck v. Advanced Micro Devices, Inc., No. 18-CV-00447-LHK, Order Appointing Interim Co-Lead Plaintiffs' Counsel (N.D. Cal. May 23, 2018); and In re Intel Corp. CPU Mktg., Sales Practices & Prods. Liab. Litig., No. 3:18-md-02828-SI, Pretrial Order No. 2 (D. Or. June 18, 2018).
Read More Firm News