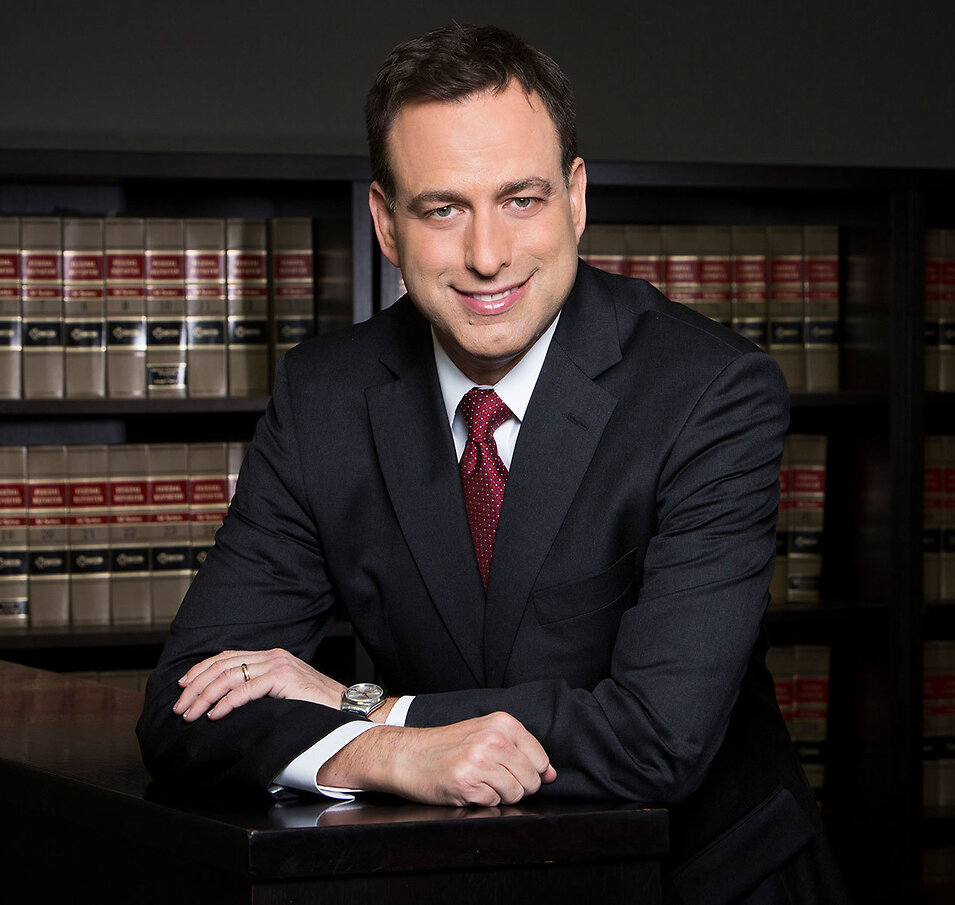 Robert M. Rothman
Partner
Email
PDF
We work tirelessly to obtain justice for investors and consumers.
Overview
Robert Rothman is a partner in Robbins Geller Rudman & Dowd LLP's Melville office and a member of the Firm's Management Committee. He has recovered well in excess of $1 billion on behalf of victims of investment fraud, consumer fraud, and antitrust violations.
Recently, Rob served as lead counsel in In re American Realty Capital Properties, Inc. Litigation where he obtained a $1.025 billion cash recovery on behalf of investors. Rob and the litigation team prosecuted nine different claims for violations of the Securities Exchange Act of 1934 and the Securities Act of 1933, involving seven different stock or debt offerings and two mergers. The recovery represents the highest percentage of damages ever obtained in a major PSLRA case before trial and includes the largest personal contributions by individual defendants in history. Additionally, Rob has recovered hundreds of millions of dollars for investors in cases against First Bancorp, Doral Financial, Popular, iStar, Autoliv, CVS Caremark, Fresh Pet, The Great Atlantic & Pacific Tea Company (A&P), NBTY, Spiegel, American Superconductor, Iconix Brand Group, Black Box, OSI Pharmaceuticals, Gravity, Caminus, Central European Distribution Corp., OneMain Holdings, The Children's Place, CNinsure, Covisint, FleetBoston Financial, Interstate Bakeries, Hibernia Foods, Jakks Pacific, Jarden, Portal Software, Ply Gem Holdings, Orion Energy, Tommy Hilfiger, TD Banknorth, Teletech, Unitek, Vicuron, Xerium, W Holding, and dozens of others.
Rob also represents shareholders in connection with going-private transactions and tender offers. For example, in connection with a tender offer made by Citigroup, Rob secured an increase of more than $38 million over what was originally offered to shareholders. He also actively litigates consumer fraud cases, including a case alleging false advertising where the defendant agreed to a settlement valued in excess of $67 million.
In one major securities class action that Rob litigated, the court noted: "Mr. Rothman . . . did outstanding work." In re Am. Realty Capital Props., Inc. Litig., No. 1:15-mc-0040-AKH, Transcript at 184 (S.D.N.Y. Jan. 23, 2020). In another case in which the court upheld the complaint, the court took the time to compliment the quality of the legal representation: "I've thought about the arguments and the briefs. Let me commend the lawyers. It was well argued on both sides, and well written briefs, and it's a pleasure to have lawyering of this caliber in the courthouse." In re Orion Sec. Litig., No. 08-cv-1328 (RJS), Transcript at 32 (S.D.N.Y. Aug. 19, 2009). Other courts have been similarly complimentary of Rob: "Counsel, as I stated earlier, are competent, zealous and experienced. In fact, competent is an understatement. Counsel are experts, experienced and zealous . . . ." Winward Builders LLC v. Delos Ins. Grp., No. 15214/2009, Transcript at 13 (N.Y. Sup. Ct., Nassau Cty. May 4, 2011).
Rob is currently the President of The National Association of Shareholder & Consumer Attorneys. He frequently speaks at conferences around the world about securities litigation and corporate governance issues. He has been repeatedly recognized as a Super Lawyer by Super Lawyers Magazine. Rob has also been named a Leading Plaintiff Financial Lawyer by Lawdragon, a Northeast Trailblazer by The American Lawyer, and a New York Trailblazer by the New York Law Journal, and is a member of The National Trial Lawyers: Top 100 - Civil Plaintiff. He earned his Bachelor of Arts degree in Economics from the State University of New York at Binghamton. He then earned his Juris Doctor degree, with Distinction, from Hofstra University School of Law. During law school, Rob was a member of the law review and was awarded the Dean's Academic Scholarship for completing his first year in the top one percent of his class. Before joining the Firm, he practiced commercial litigation with an international law firm.
Awards
Super Lawyer, Super Lawyers Magazine, 2011, 2013-2023
Leading Plaintiff Financial Lawyer, Lawdragon, 2022-2023
Northeast Trailblazer, The American Lawyer, 2022
New York Trailblazer, New York Law Journal, 2020
Education
Hofstra University School of Law, J.D., 1993, with Distinction
Member, the Law Review
Awarded the Dean's Academic Scholarship for completing his first year in the top one percent of his class
State University of New York at Binghamton, B.A., 1990
Admissions
New York
United States Courts of Appeals for the First, Second, Eighth, and Ninth Circuits
United States District Courts for the Southern and Eastern Districts of New York
United States District Court for the Eastern District of Michigan
Notable Cases
Notable Cases
Professional Affiliations
Member, American Bar Association's Sections of Litigation and Antitrust Law

Member, The National Trial Lawyers: Top 100 - Civil Plaintiff