PDF
"'Reckless, Profit-Driven Dispensing Practices'"
Robbins Geller Partner Paul Geller Helps Secure Billions in Nationwide Settlements with Pharmacies in Opioid Crisis Cases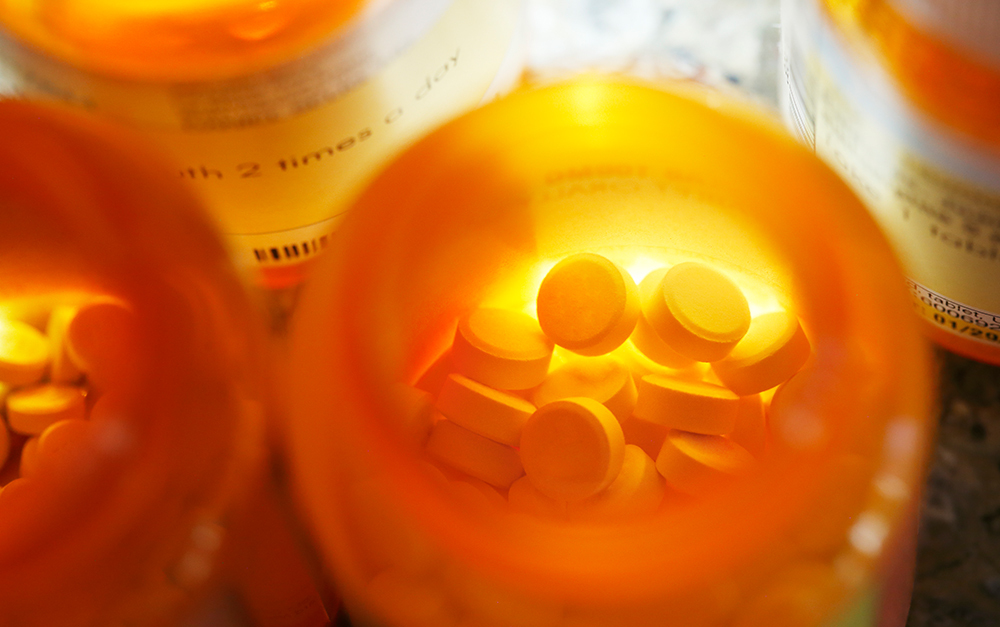 November 2, 2022
On November 2, 2022, Walgreens Boots Alliance Inc. and CVS Health Corp. announced separate agreements to pay a combined $10.7 billion to resolve thousands of lawsuits alleging dispensing practices contributed to the opioid crisis. Separately, various news outlets reported that Walmart is in advanced discussions about contributing another $3.1 billion in abatement funds. Robbins Geller Rudman & Dowd LLP partner Paul J. Geller, a member of the Plaintiffs Executive Committee that directs the nationwide opioid multi-district litigation and part of the global negotiation team, spoke to Reuters about the announcements, noting that they bring more than just significant funds.
"'We know that reckless, profit-driven dispensing practices fueled the crisis; but we know just as surely that with better systems in place and proper heeding of red flag warnings, pharmacies can play a direct role in reducing opioid abuse and in saving lives,'" Geller told Reuters.
Pharmacies have been held liable in significant trial victories recently, including a federal bench trial in San Francisco, where Walgreens was found to have been substantially responsible for the city's opioid crisis. A prior trial in Ohio against all three pharmacy chains also resulted in a liability verdict. The settlements announced November 2 are the first global settlements reached with pharmacy chains since the multi-district litigation began.
"Today's agreement is an important step forward," said Geller. "Abatement can never bring back the lives lost. We are focused on saving lives going forward and assisting impacted communities. Putting profits over public safety must never be allowed to go unchecked again."
In the San Francisco bench trial, Robbins Geller's trial team, led by San Francisco partner Aelish Marie Baig, together with co-trial counsel, represented the People of the State of California by and through the San Francisco City Attorney before Judge Charles R. Breyer alleging that pharmaceutical companies, including Walgreens, had created a "public nuisance" under California law by facilitating the opioid crisis.
On the eve of closing arguments, Robbins Geller and co-counsel struck a $58 million settlement with the other three defendants in the trial, Allergan, Teva Pharmaceuticals, and Anda, a distributor owned by Teva, leaving Walgreens as the sole remaining defendant. In a 112-page opinion released in August 2022, Judge Breyer ruled that Walgreens "gave short shrift to its regulatory obligations for fifteen years" and its conduct "substantially contributed" to the opioid epidemic in San Francisco. Judge Breyer concluded that evidence presented at trial "was not only adequate to establish Walgreens' culpability — it was devastating."
The $26 billion settlement with major distributors and manufacturer Johnson & Johnson was negotiated in 2021. The $26 billion settlement is structured so funds go directly to impacted communities for abatement, treatment, intervention, and recovery, and creates a nationwide clearinghouse to detect and report suspicious orders to prevent diversion.
The Reuters article is available here.
About Robbins Geller

Robbins Geller Rudman & Dowd LLP is one of the world's leading complex litigation firms, representing plaintiffs in securities fraud, shareholder derivative, antitrust, corporate takeover, and consumer fraud and privacy cases. With 200 lawyers in 9 offices, Robbins Geller is one of the world's largest plaintiffs' firms, and the Firm's attorneys have obtained many of the largest securities, antitrust, and consumer class action recoveries in history.

The Firm is ranked #1 on the 2021 ISS Securities Class Action Services Top 50 Report for recovering nearly $2 billion for investors last year alone — more than triple the amount recovered by any other plaintiffs' firm. The Firm secured the largest-ever securities fraud class action settlement — $7.2 billion — in In re Enron Corp. Securities Litigation.

For media inquiries, please contact media@rgrdlaw.com or call (619) 338-3821.
Read More Firm News