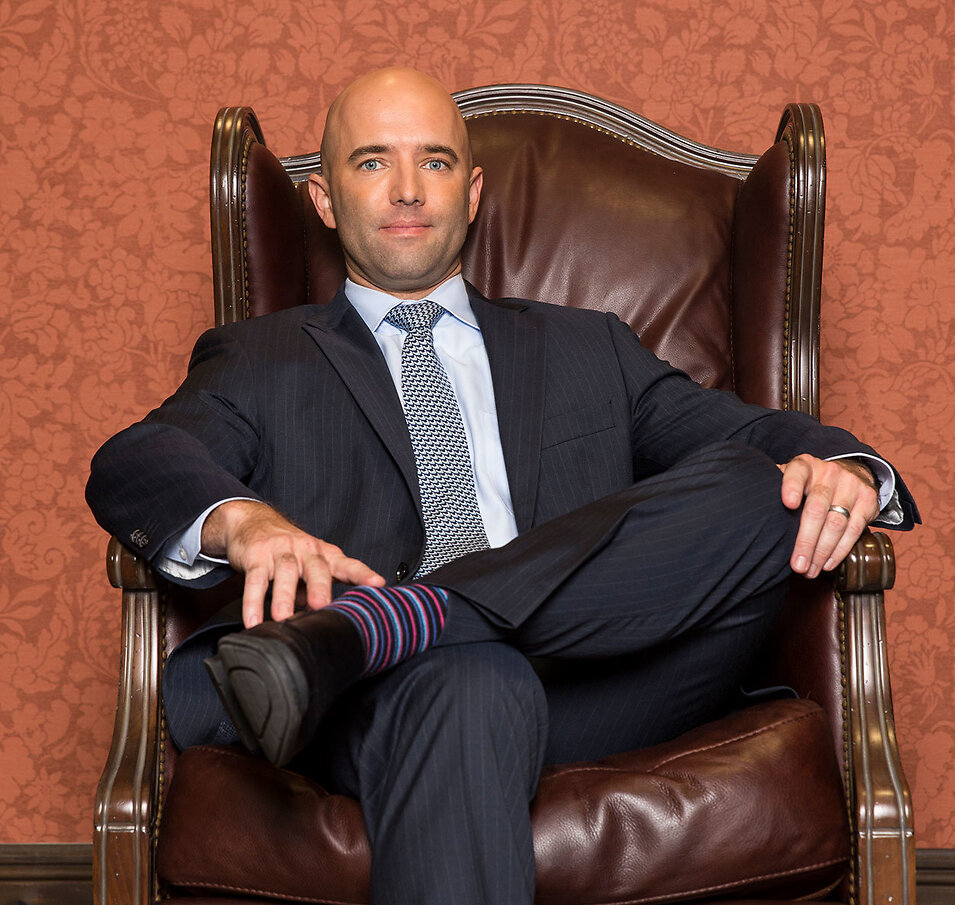 Robert J. Robbins
Partner
Email
PDF
The Firm's relentless effort on behalf of defrauded investors is unmatched.
Overview
Robert Robbins is a partner in Robbins Geller Rudman & Dowd LLP's Boca Raton office. He focuses his practice on investigating securities fraud, initiating securities class actions, and helping institutional and individual shareholders litigate their claims to recover investment losses caused by fraud. Representing shareholders in all aspects of class actions brought pursuant to the federal securities laws, Robert provides counsel in numerous securities fraud class actions across the country, helping secure significant recoveries for investors.
Recently, Robert was a key member of the Robbins Geller litigation team that secured a $1.21 billion settlement in In re Valeant Pharms. Int'l, Inc. Sec. Litig., a case that Vanity Fair reported as "the corporate scandal of its era" that had raised "fundamental questions about the functioning of our health-care system, the nature of modern markets, and the slippery slope of ethical rationalizations." This is the ninth largest securities class action settlement ever and the largest against a pharmaceutical manufacturer. Robert has also been a member of Robbins Geller litigation teams responsible for securing hundreds of millions of dollars in securities class action settlements, including: Hospira ($60 million recovery); 3D Systems ($50 million); CVS Caremark ($48 million recovery); Baxter International ($42.5 million recovery); Grubhub ($42 million); R.H. Donnelley ($25 million recovery); Spiegel ($17.5 million recovery); TECO Energy ($17.35 million recovery); AFC Enterprises ($17.2 million recovery); Accretive Health ($14 million recovery); Lender Processing Services ($14 million recovery); Lexmark Int'l ($12 million); Imperial Holdings ($12 million recovery); Mannatech ($11.5 million recovery); Newpark Resources ($9.24 million recovery); CURO Group ($8.98 million); Gilead Sciences ($8.25 million recovery); TCP International ($7.175 million recovery); Cryo Cell International ($7 million recovery); Gainsco ($4 million recovery); and Body Central ($3.425 million recovery).
Robert has been named a Rising Star by Super Lawyers Magazine several times during his career and has been named a Leading Litigator in America and a Leading Plaintiff Financial Lawyer by Lawdragon. He has also been listed as a Best Lawyer in America: One to Watch by Best Lawyers®. Before joining the Firm, he prosecuted a wide variety of securities and consumer class actions with Geller Rudman, PLLC. He began his legal career as a commercial litigator for one of the largest law firms in the United States. During that time, Robert aggressively litigated complex actions in both state and federal court, including securities class action matters, commercial contract matters, and commercial real estate litigation.
Robert earned his Bachelor of Science degree from the University of Florida. He then graduated with a Juris Doctor degree, with high honors, from the University of Florida College of Law, where he was a member of the Journal of Law and Public Policy and a member of Phi Delta Phi. Upon graduation, Robert was selected as a member of the Order of the Coif.
Awards
Leading Litigator in America, Lawdragon, 2024
Best Lawyer in America: One to Watch,

Best Lawyers®

, 2024

Leading Plaintiff Financial Lawyer, Lawdragon, 2019-2023
Rising Star, Super Lawyers Magazine, 2015-2017
Education
University of Florida College of Law, J.D., 2002, with High Honors
Member, Journal of Law and Public Policy
Phi Delta Phi
Order of the Coif
University of Florida, B.S., 1999
Admissions
Florida
United States Court of Appeals for the Eleventh Circuit
United States District Courts for the Northern, Middle and Southern Districts of Florida
United States District Court for the District of Colorado
Notable Cases
Notable Cases
News
September 14, 2023

August 17, 2023

June 29, 2023

May 30, 2023

March 30, 2021

December 7, 2020

August 25, 2020

December 4, 2019
Professional Affiliations
American Bar Association
Palm Beach County Bar Association