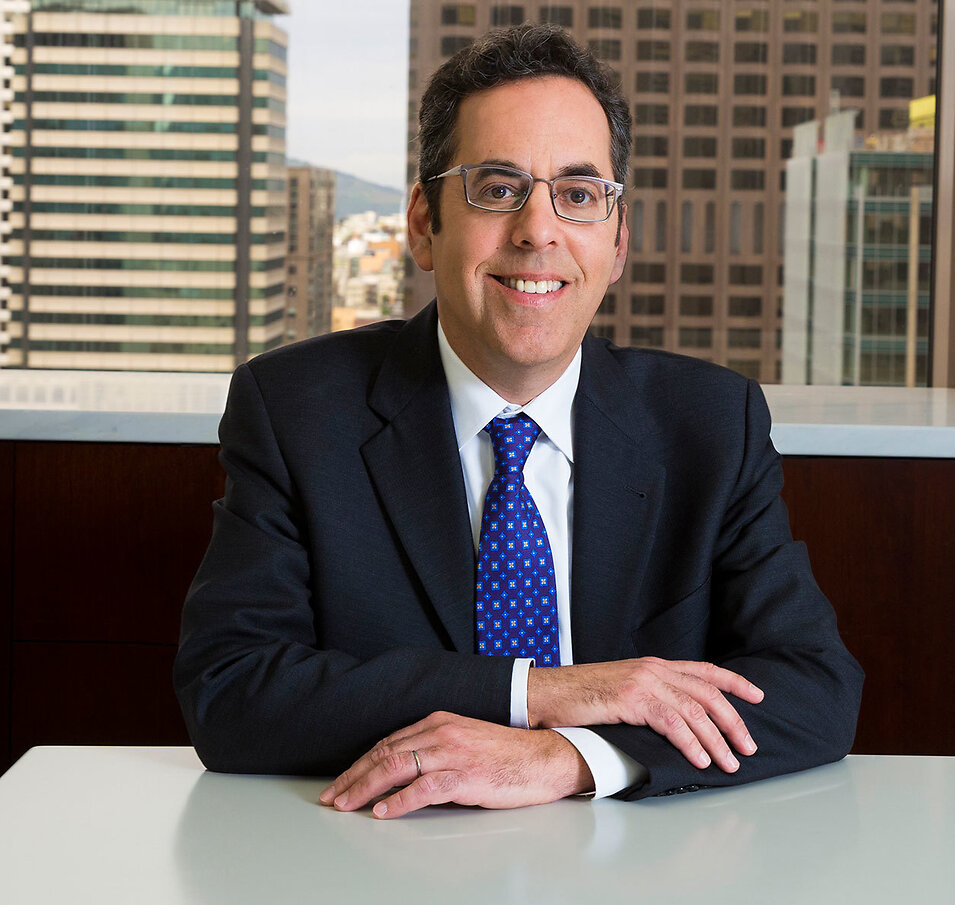 Andrew S. Love
Partner
Email
PDF
The Appellate Department, like the rest of the Firm, is relentless in its commitment to challenging corporate wrongdoing. I am proud to work with such a skilled and zealous group of lawyers.
Overview
Andrew Love is a partner in Robbins Geller Rudman & Dowd LLP's San Francisco office and a member of the Firm's Appellate Practice Group. His practice focuses primarily on appeals of securities fraud class actions. Andy has successfully briefed and argued cases on behalf of defrauded investors and consumers in several U.S. Courts of Appeal, as well as in the California appellate courts. Recent published cases include New England Carpenters Guaranteed Annuity & Pension Funds v. DeCarlo, 80 F.4th 158 (2d Cir. 2023), Stafford v. Rite Aid Corp., 998 F.3d 862 (9th Cir. 2021), Constr. Indus. & Laborers Joint Pension Tr. v. Carbonite, Inc., 22 F.4th 1 (1st Cir. 2021), and Friedman v. AARP, Inc., 855 F.3d 1047 (9th Cir. 2017). He was also co-counsel in Cyan, Inc. v. Beaver Cnty. Emps. Ret. Fund, 138 S. Ct. 1061 (2018).
Before joining the Firm and for more than two decades, Andy represented inmates on California's death row in appellate and habeas corpus proceedings, successfully arguing capital cases in both the California Supreme Court and the Ninth Circuit. He co-chaired the Capital Case Defense Seminar (2004-2013), recognized as the largest conference for death penalty practitioners in the country. Additionally, he was on the faculty of the National Institute for Trial Advocacy's Post-Conviction Skills Seminar.
Andy is a member of the California Academy of Appellate Lawyers.
Andy earned his Bachelor of Arts degree in Philosophy from the University of Vermont and his Juris Doctor degree from the University of San Francisco School of Law, where he graduated cum laude and was a member of the McAuliffe Honor Society.
Education
University of San Francisco School of Law, J.D., 1985, cum laude
McAuliffe Honor Society (1982-1985)
University of Vermont, B.A., 1981, Philosophy
Admissions
California
United States Supreme Court
United States Courts of Appeals for the First, Second, Third, Fourth, Fifth, Sixth, Seventh, Eighth, Ninth, Tenth and Eleventh Circuits
United States District Courts for the Northern, Eastern, Central and Southern Districts of California
News
June 7, 2021

May 26, 2021

August 7, 2018

July 17, 2018

March 20, 2018

January 31, 2018

January 12, 2018

December 28, 2016
Professional Affiliations
Member, California Academy of Appellate Lawyers
Co-chair, Capital Case Defense Seminar, 2004-2013