PDF
"Catastrophic" – San Francisco Public Health Department Doctor Describes the City's Struggle with the Opioid Crisis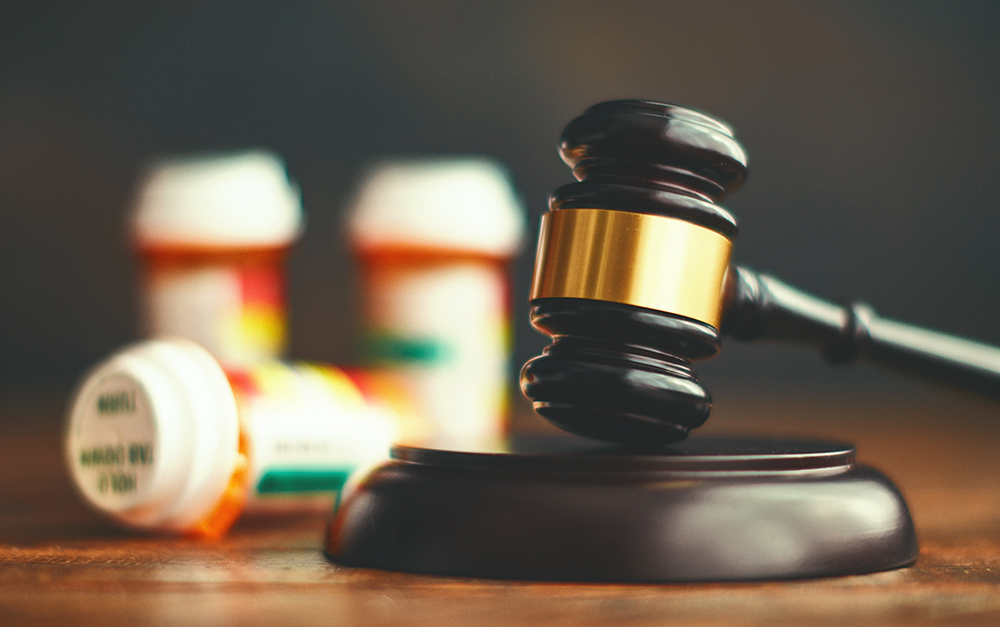 May 11, 2022
On May 10, 2022, Robbins Geller Rudman & Dowd LLP partner Aelish Marie Baig conducted the direct examination of Dr. Barry Zevin, the medical director of the San Francisco public health department's programs to serve the city's homeless population, in a federal bench trial in the City and County of San Francisco's case against drug companies and distributors. The case alleges that marketers, retailers, and distributors violated California state law and federal law by minimizing the risks of addiction, as reported by Law360.
"As many of my patients are dying today, of primarily drug overdoses, as were dying of AIDS back in 1991 to 1994," Dr. Zevin testified. He described the current opioid epidemic in San Francisco as "catastrophic."
Dr. Zevin's testimony also addressed pharmaceutical companies organizing focus groups that he now believes were actually attempts to influence doctors' thinking, rather than listen to their opinions.
Baig and co-counsel delivered opening statements in the trial before Judge Charles Breyer of the Northern District of California last month. Robbins Geller and co-counsel from other leading plaintiffs' firms are working with San Francisco City Attorney David Chiu to prosecute the case. The trial is being closely watched as a bellwether in a nationwide multi-district litigation prosecuting marketers, retailers, and distributors for their roles in facilitating the opioid crisis. The trial is expected to continue until mid-July.
The full Law360 article is available here: https://www.law360.com/articles/1491888.
Information on how to watch the trial live is available here: https://www.rgrdlaw.com/f-san-francisco-opioid-case.html.
Robbins Geller Rudman & Dowd LLP is one of the world's leading complex litigation firms, representing plaintiffs in securities fraud, shareholder derivative, antitrust, corporate takeover, and consumer fraud and privacy cases. With 200 lawyers in 9 offices, Robbins Geller has obtained many of the largest securities, antitrust, and consumer class action recoveries in history. The Firm is ranked #1 on the 2021 ISS Securities Class Action Services Top 50 Report for recovering nearly $2 billion for investors last year alone – more than triple the amount recovered by any other plaintiffs' firm. The Firm secured the largest-ever securities fraud class action settlement — $7.2 billion — in In re Enron Corp. Securities Litigation.
For media inquiries, please contact media@rgrdlaw.com or call (619) 338-3821.
City & County of San Francisco, CA v. Purdue Pharma L.P., No. 3:18-cv-07591-CRB (N.D. Cal.).
Read More Firm News
November 21, 2023

November 16, 2023

November 3, 2023

October 24, 2023

October 20, 2023