PDF
Bloomberg Highlights Robbins Geller's $192.5 Million Class Settlement with Walgreens in Rite Aid Buyout Suit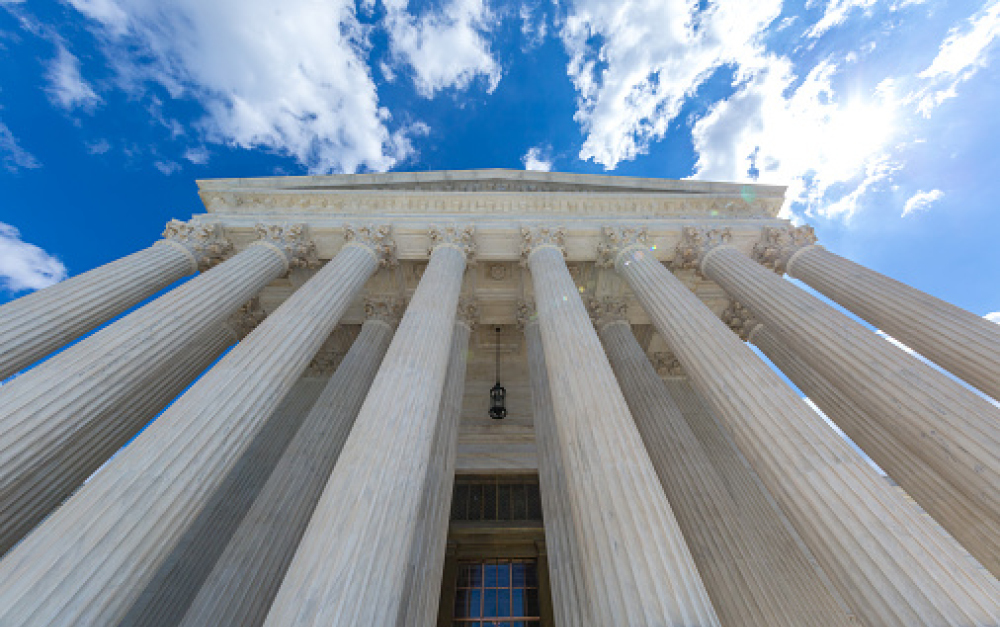 October 24, 2023
Updated October 24, 2023: This article was originally published October 20, 2023. It has been updated to include news of the settlement receiving preliminary approval from the court.
Judge Jennifer P. Wilson granted preliminary approval of this historic $192.5 million settlement on Monday, October 23, 2023. A final approval hearing is scheduled for February 7, 2024. If approved, this would be the largest securities recovery in the Middle District of Pennsylvania and the second-largest such recovery in any Pennsylvania federal court.
October 20, 2023
Just months before a jury trial was scheduled to begin, Walgreens Boots Alliance, Inc. and certain of its executives, including Stefano Pessina, agreed to pay $192.5 million to a class of Rite Aid investors led by Robbins Geller Rudman & Dowd LLP in the Middle District of Pennsylvania. The settlement documents were filed with the court on Wednesday, October 18, 2023. If approved, it would be the largest securities recovery in that district and the second-largest such recovery in any Pennsylvania federal court.
In an unusual twist, Rite Aid investors sought compensation from Walgreens, Rite Aid's former merger partner. In October 2015, the two companies announced Walgreens would acquire Rite Aid in a merger and then began seeking approval from the FTC. Their attempts hit several roadblocks, including Walgreens' struggles to find a suitable buyer for the Rite Aid stores the FTC required it to divest of as a condition of approval. Ultimately, in June 2017, Walgreens announced the deal was off but that it would purchase over 2,100 Rite Aid stores (later reduced to 1,932) and pay Rite Aid a breakup fee. Earlier this week, Rite Aid filed for bankruptcy, partly as a result of its role in the national opioid epidemic.
"This was a hard-fought case with an excellent outcome for investors," said partner David A. Knotts. "Our clients and team persevered for several years to secure victory in a unique, and highly contentious, class action case. We're pleased with this outstanding result."
Lead plaintiffs allege Walgreens executives misled investors by materially misrepresenting the risk involved in an ongoing FTC review of the merger. When the truth was revealed, stock prices fell and investors suffered. According to Judge Christopher C. Conner's motion for summary judgment ruling, statements from Stefano Pessina, former CEO and current Executive Chairman of Walgreens, "convey[ed] the merger was proceeding largely as expected and Pessina had inside knowledge contradicting negative media reports regarding Walgreens' early difficulties in securing a viable divestiture buyer. The record, however, contains evidence suggesting the FTC approval process was not going as smoothly as anticipated, and that Pessina knew it." Judge Conner continued: "Discovery also has produced substantial evidence that by April 5, 2017, Walgreens and Pessina had reason to doubt the FTC would ever sign off on Fred's as the divestiture buyer." (All emphasis added.)
Robbins Geller attorneys Randall J. Baron, David A. Knotts, A. Rick Atwood, Jr., and Téo A. Doremus represent the class.
Read the Bloomberg article at https://www.bloomberg.com/news/articles/2023-10-19/walgreens-to-pay-192-5-million-to-settle-rite-aid-buyout-suit
About Robbins Geller
Robbins Geller Rudman & Dowd LLP is one of the world's leading complex litigation firms, representing plaintiffs in securities fraud, shareholder derivative, antitrust, corporate takeover, and consumer fraud and privacy cases. With 200 lawyers in 10 offices, Robbins Geller is one of the world's largest plaintiffs' firms, and the Firm's attorneys have obtained many of the largest securities, antitrust, and consumer class action recoveries in history.

The Firm is ranked #1 on the most recent ISS Securities Class Action Services Top 50 Report for recovering more than $1.75 billion for investors in 2022 — the third year in a row Robbins Geller tops the list. And in those three years alone, Robbins Geller recovered nearly $5.3 billion for investors, more than double the amount recovered by any other plaintiffs' firm. The Firm secured the largest-ever securities fraud class action settlement — $7.2 billion — in In re Enron Corp. Securities Litigation.

For media inquiries, please contact media@rgrdlaw.com or call (619) 338-3821.
Chabot v. Walgreens Boots Alliance, Inc., No. 1:18-cv-02118-JPW (M.D. Pa.).
Read More Firm News
November 21, 2023

November 16, 2023

November 3, 2023

October 20, 2023

October 16, 2023