PDF
Partner Erika Oliver Named 2023 "Rising Star" by Law360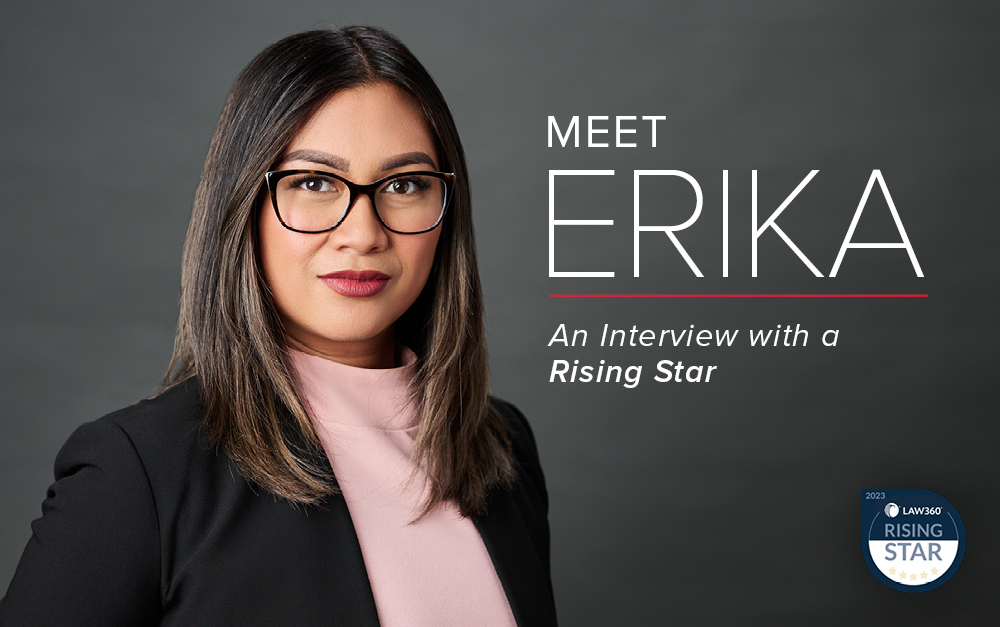 August 2, 2023
Partner Erika Oliver's legal star is on the rise.
She was elevated to partner at the Firm earlier this year, and, this week, Law360 recognized her achievement as a complex securities litigator and named her a "Rising Star," a top attorney under 40.
At the Firm, she has built a leading practice in complex securities litigation and been essential to litigation teams that successfully recovered over half a billion dollars for investors in securities class actions, including a $141 million recovery that was finalized just last month.
"It's really humbling to be recognized for the work we do here. Unchecked corporate misconduct threatens everyday people's security, and I'm proud to stand with those people to recover their money and hold those corporations accountable. My parents rely on a pension, so I know exactly what's at stake for people who have their money invested with the institutional clients we represent, which makes me very proud to be doing this work," Oliver shared.
In a Law360 Rising Stars interview, published yesterday, she discusses the biggest case of her career, her motivations, why she's a securities attorney, how she thinks the legal industry will change in the next ten years, and more.
Before joining Robbins Geller, Oliver served as a judicial law clerk to U.S. District Judge Anthony J. Battaglia of the Southern District of California. A graduate of the University of San Diego Law School, she serves as a Lawyer Representative for the U.S. District Court for the Southern District of California.
Read Erika's full interview with Law360 here or at: https://www.law360.com/articles/1685064/rising-star-robbins-geller-s-erika-oliver
About Robbins Geller
Robbins Geller Rudman & Dowd LLP is one of the world's leading complex litigation firms, representing plaintiffs in securities fraud, shareholder derivative, antitrust, corporate takeover, and consumer fraud and privacy cases. With 200 lawyers in 9 offices, Robbins Geller is one of the world's largest plaintiffs' firms, and the Firm's attorneys have obtained many of the largest securities, antitrust, and consumer class action recoveries in history.
The Firm is ranked #1 on the most recent ISS Securities Class Action Services Top 50 Report for recovering more than $1.75 billion for investors in 2022 – the third year in a row Robbins Geller tops the list. And in those three years alone, Robbins Geller recovered nearly $5.3 billion for investors, more than double the amount recovered by any other plaintiffs' firm. The Firm secured the largest-ever securities fraud class action settlement — $7.2 billion — in In re Enron Corp. Securities Litigation.
For media inquiries, please contact media@rgrdlaw.com or call (619) 338-3821.
Read More Awards